Client
The Exhibition of achievements of the national economy is not only one of the most popular place in Moscow, but also the largest exposition, museum and recreational complex.
The Exhibition complex is known for its permanent and temporary expositions of military and civil machines. For example, many people come here with the whole family to see a space rocket or a real plane.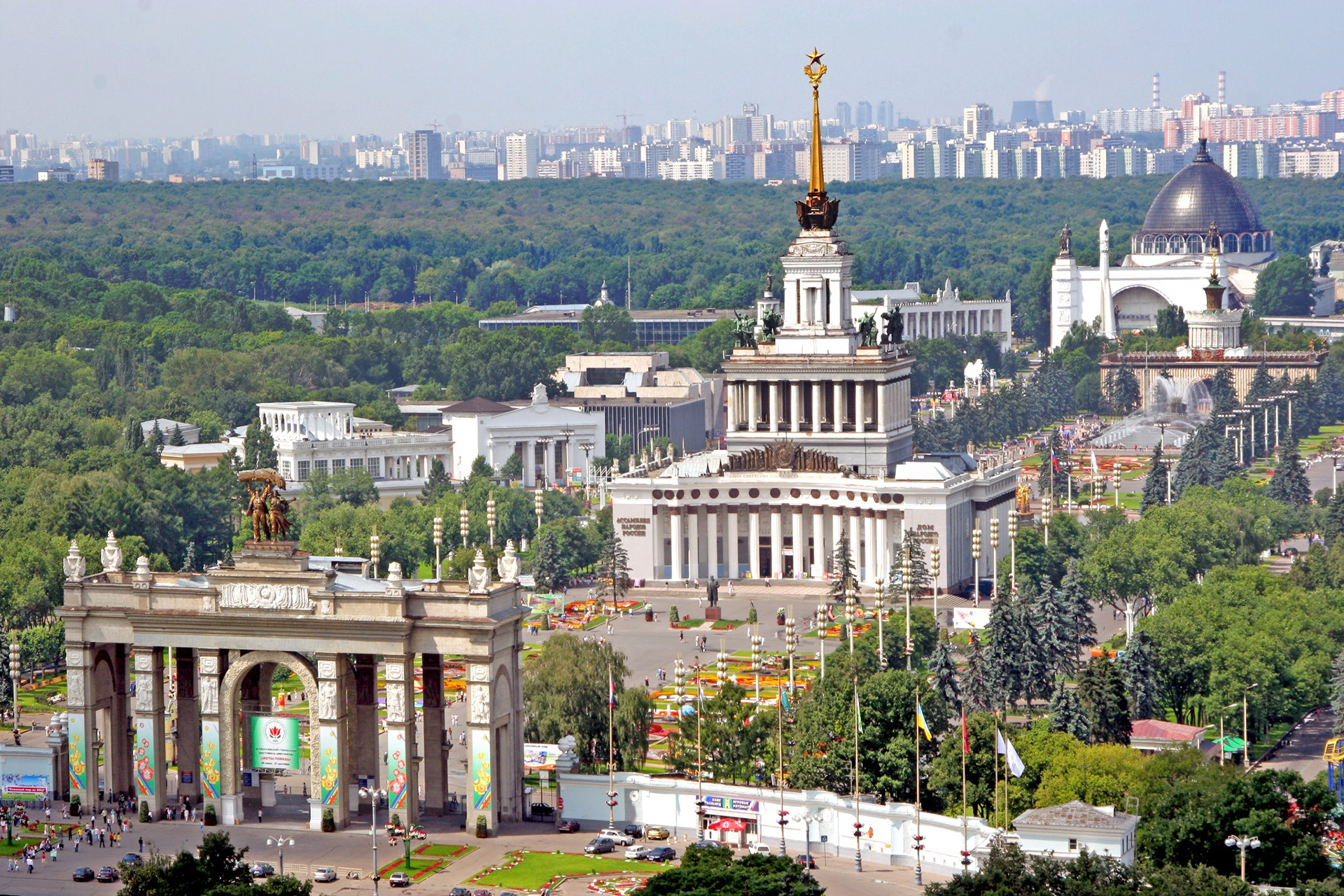 Project goal
By the Victory Day at the Exhibition of Economic Achievements, eleven military machines ranged from legendary to completely new ones. We were faced with the task of making a project using new mobile technologies for visitors to the exhibition, who would have told more about each exhibit.

Challenge
Project term was just 1.5 month including app publication in App store and Google play.
Concept
Technology can fascinate, but just few of us really understand it. During the exhibition was not allowed to climb inside the equipment. But we thought that in place of a child or a person who is interested, we would very much like to.
Therefore, we decided to make an augmented reality application so that the user could use the simple mobile phone to examine the equipment he sees in front of him from all sides and find out how it works from the inside.
At the beginning we received draft pre-viz from the client how they see future exhibition.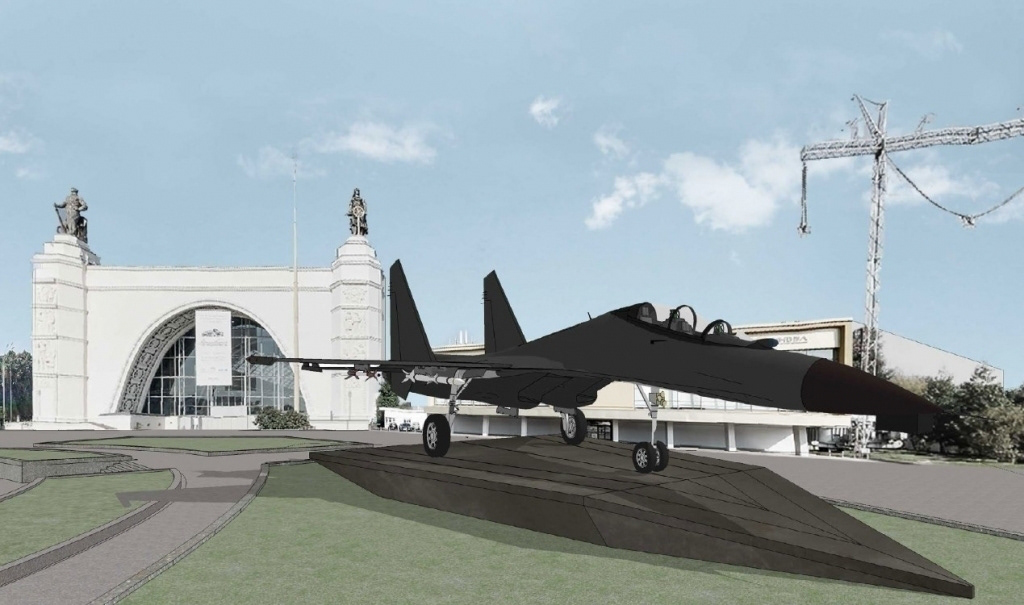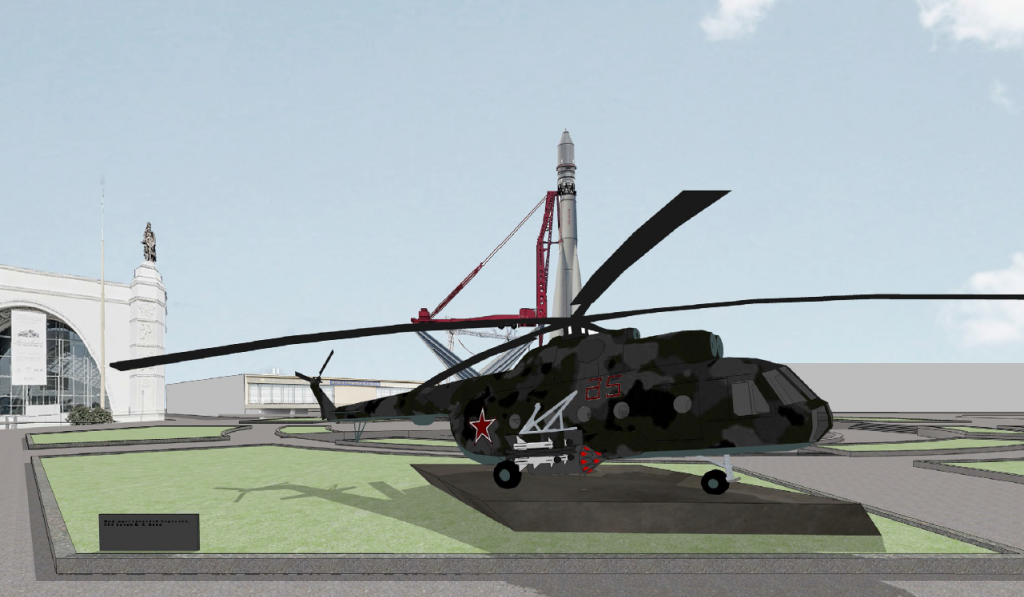 We offered 2 different types of visualization: realistic and holographic in "Avatar" movie style. Holographic style looked more interesting because it was possible to visualize internal components of machines. Also holographic textures had less size than realistic. It was very important for old mobile devices & slow internet connection.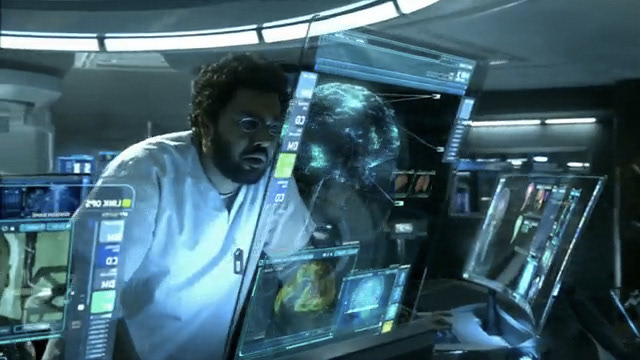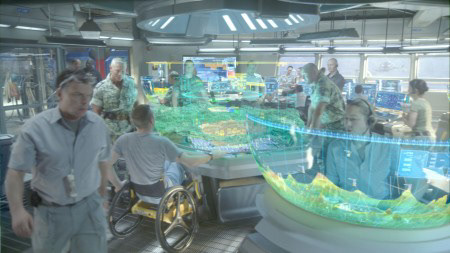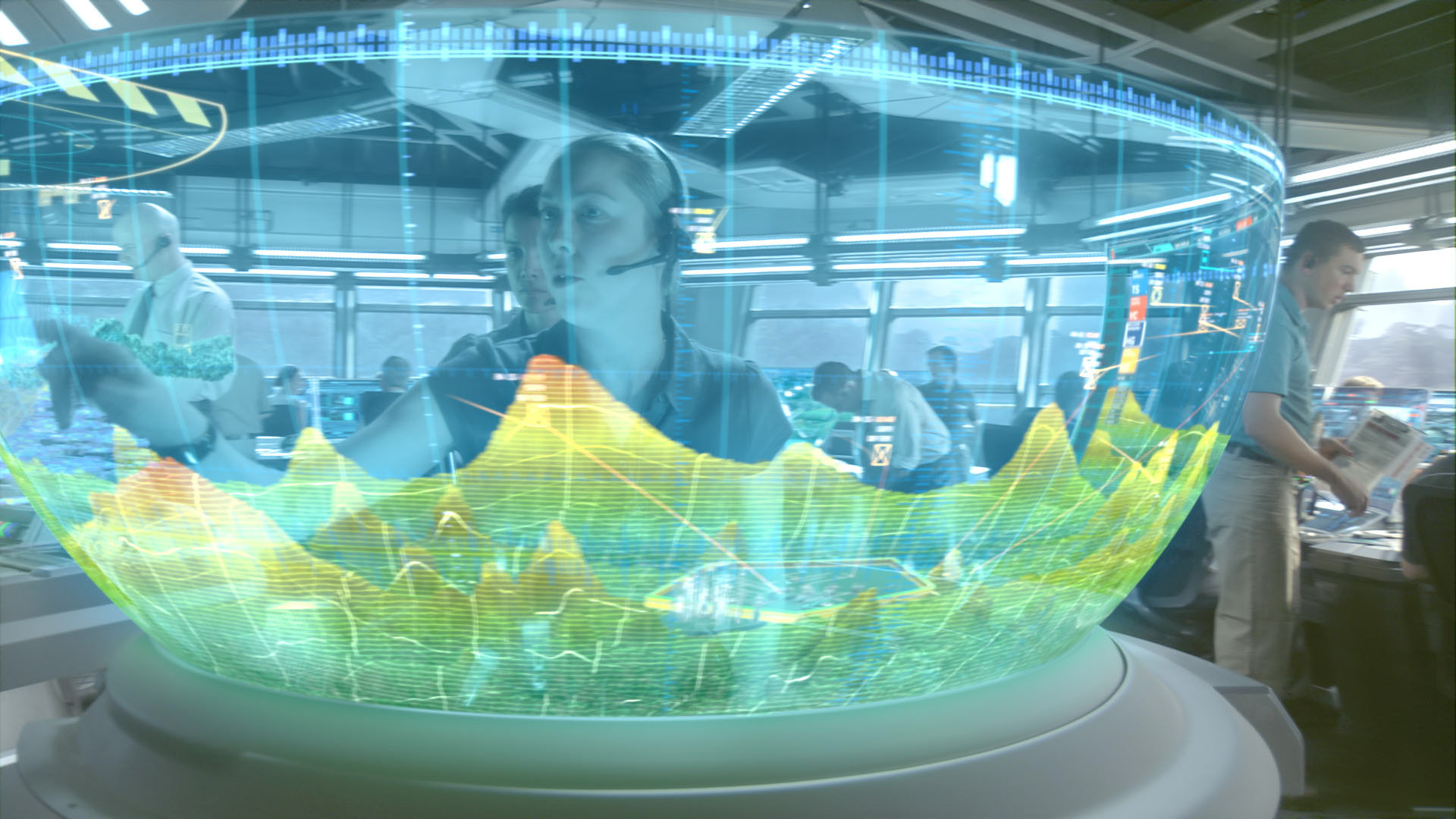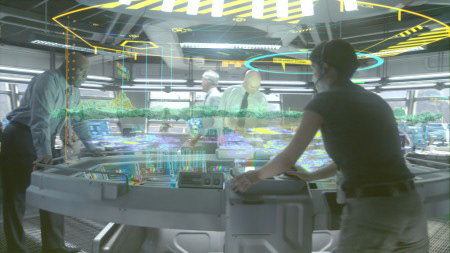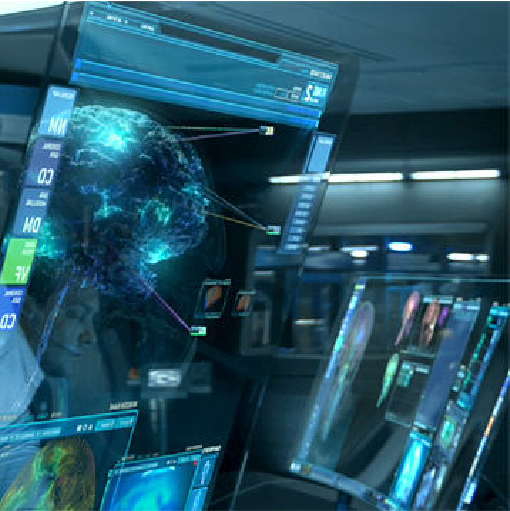 Project development
We found a lot photos and drawings with client defined war machines.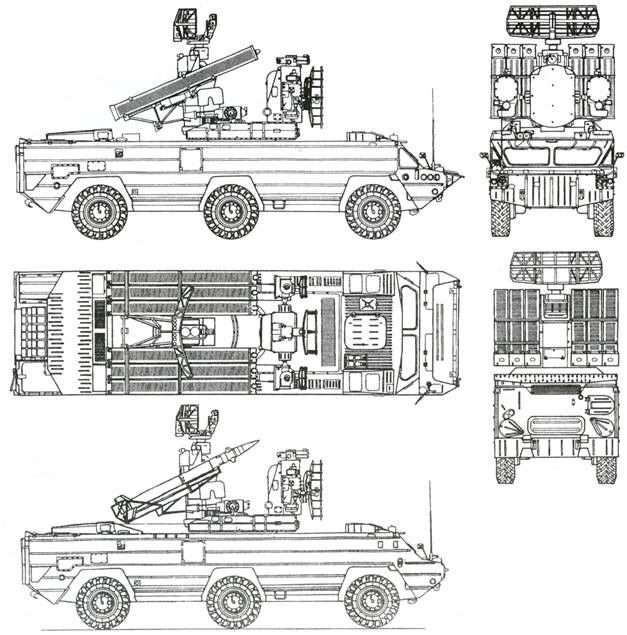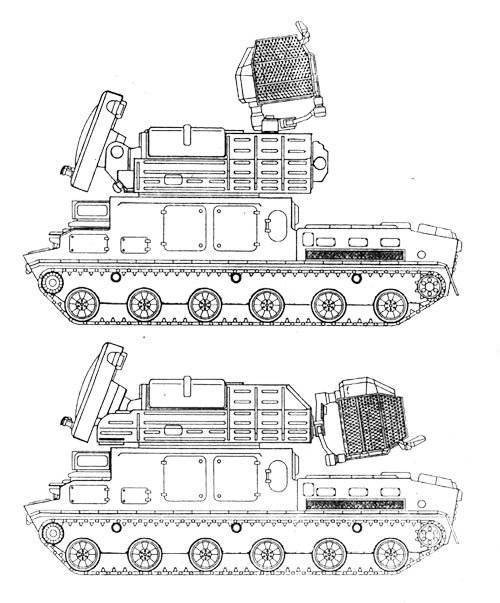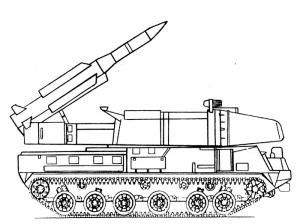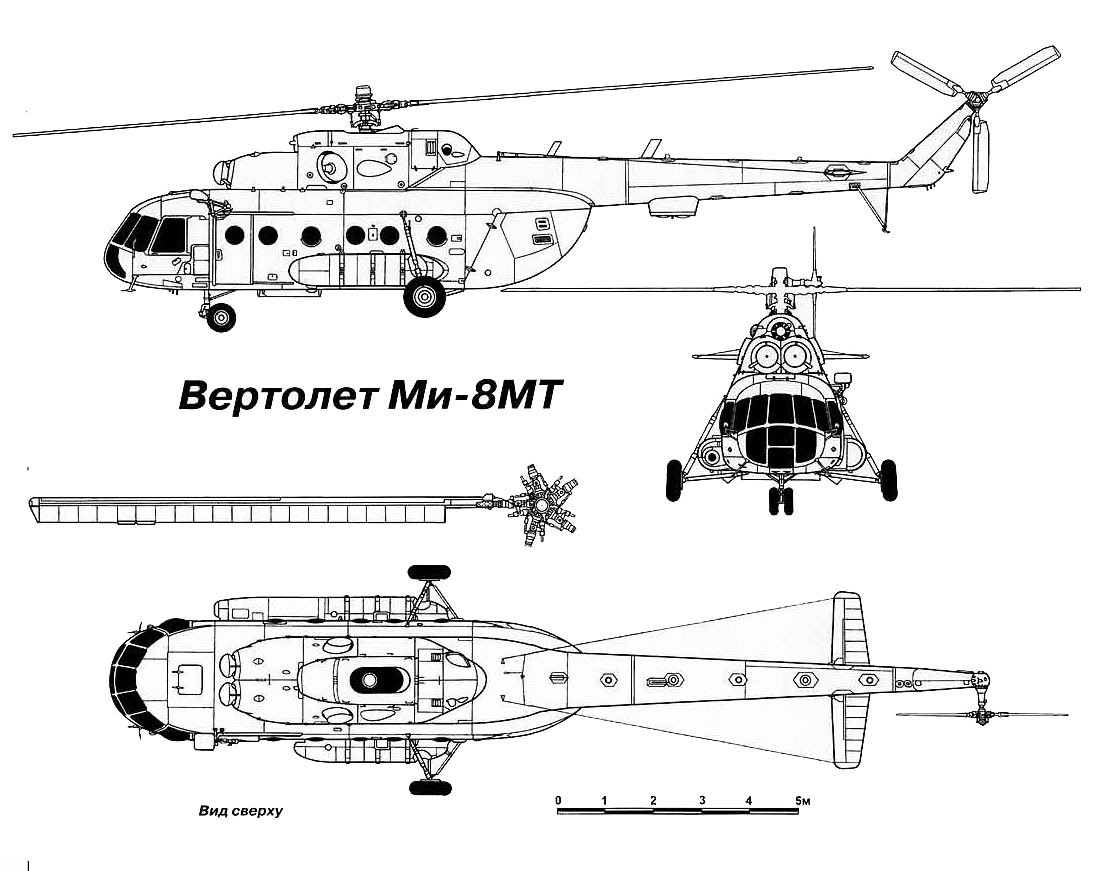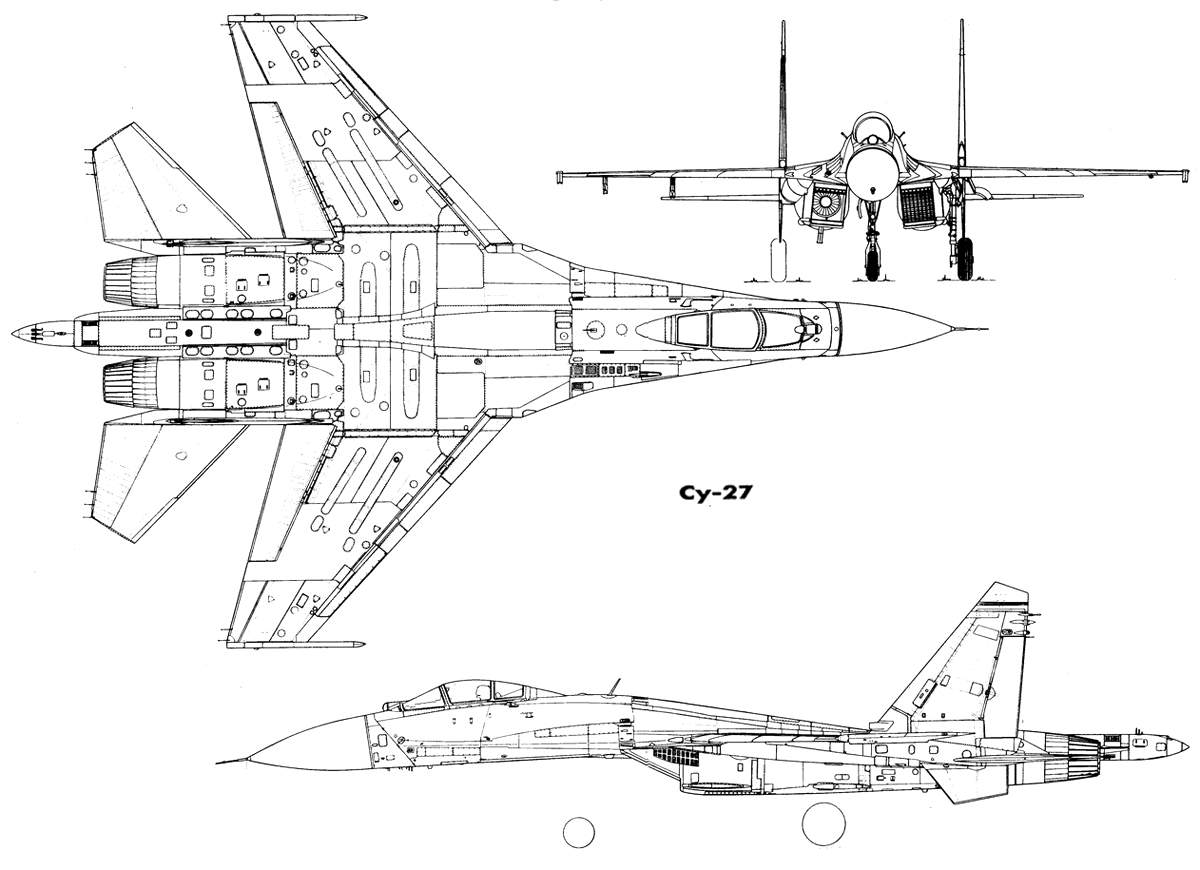 On the next step we produced 11 very accurate game-ready 3D models.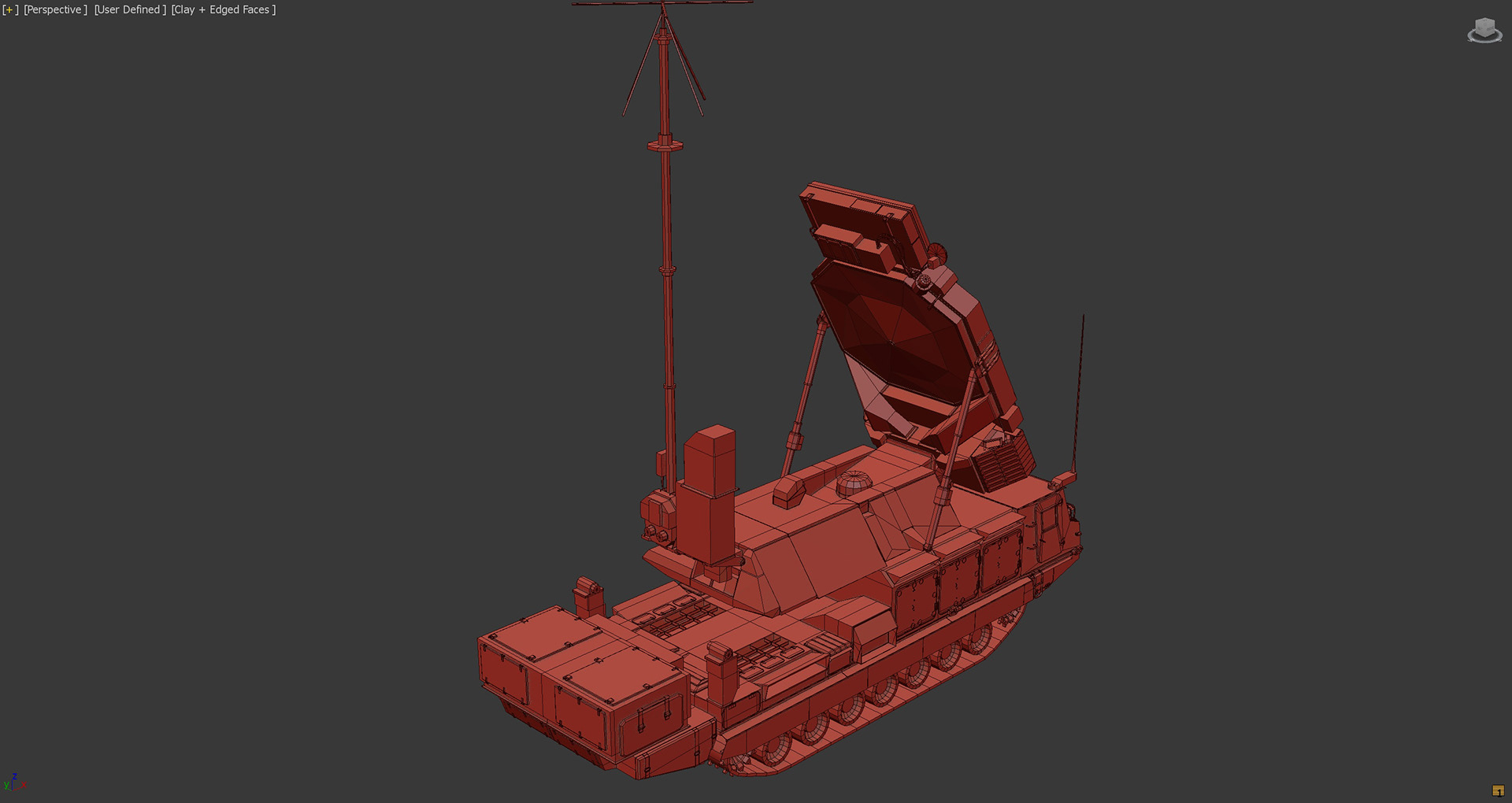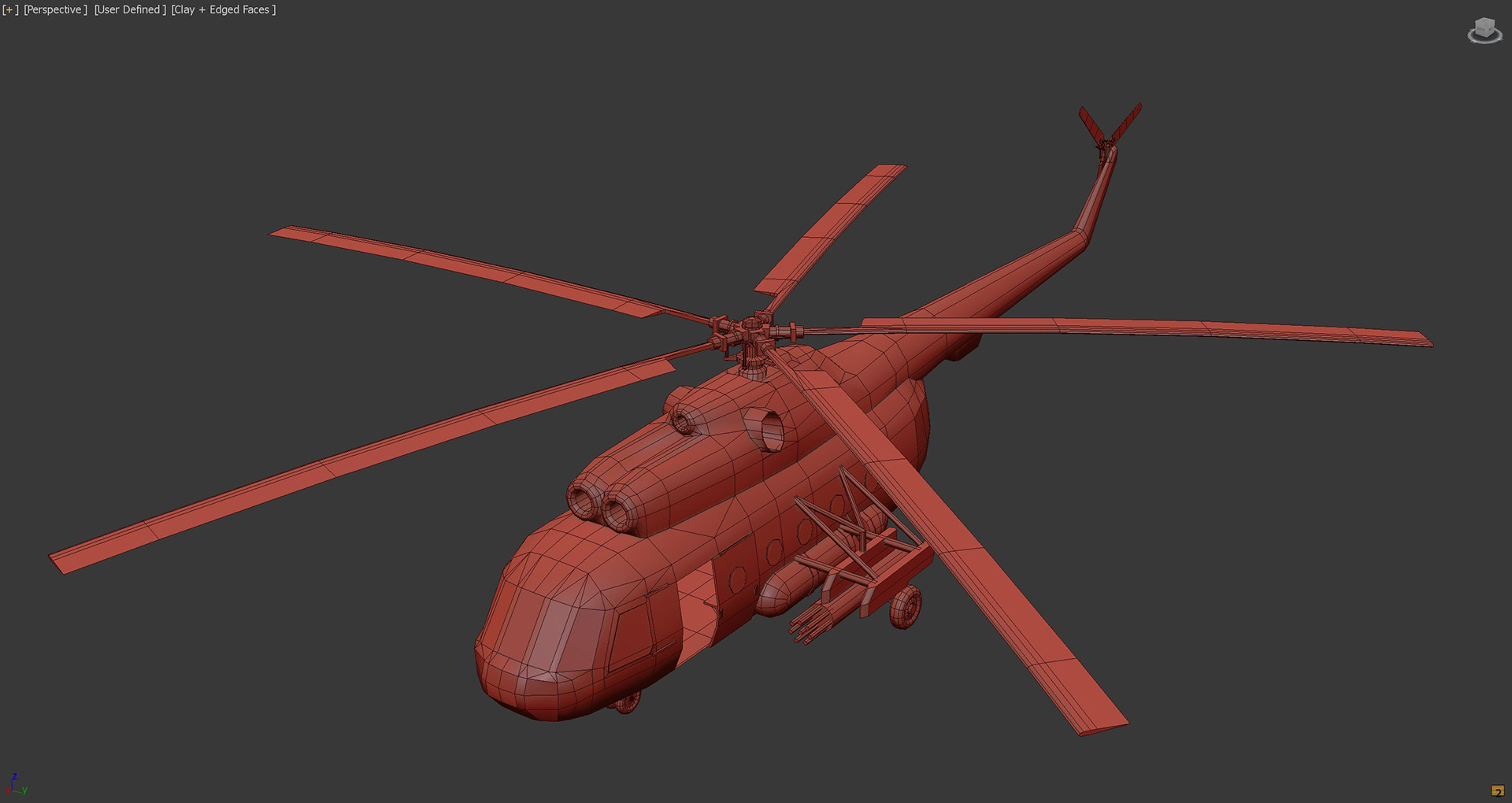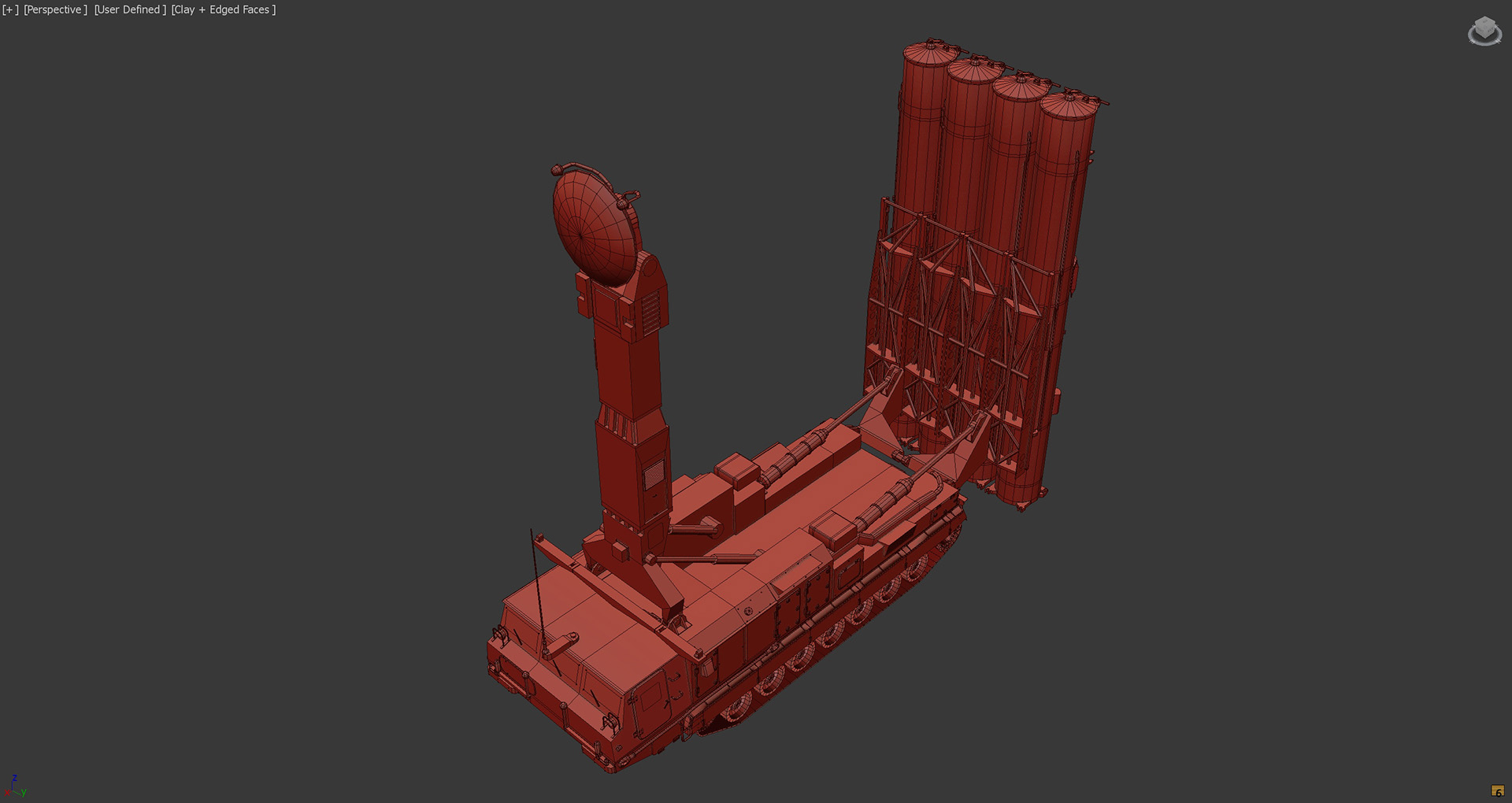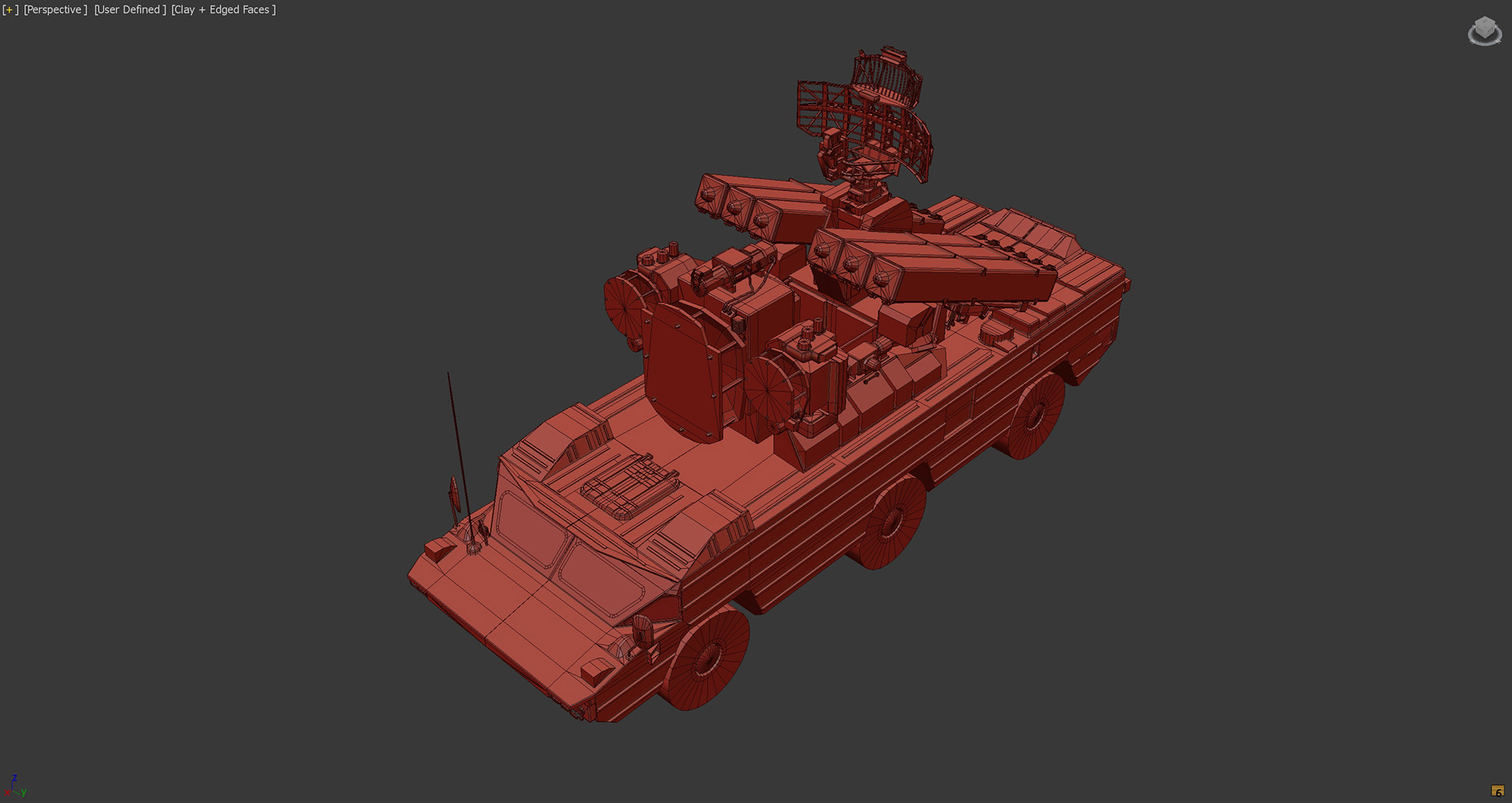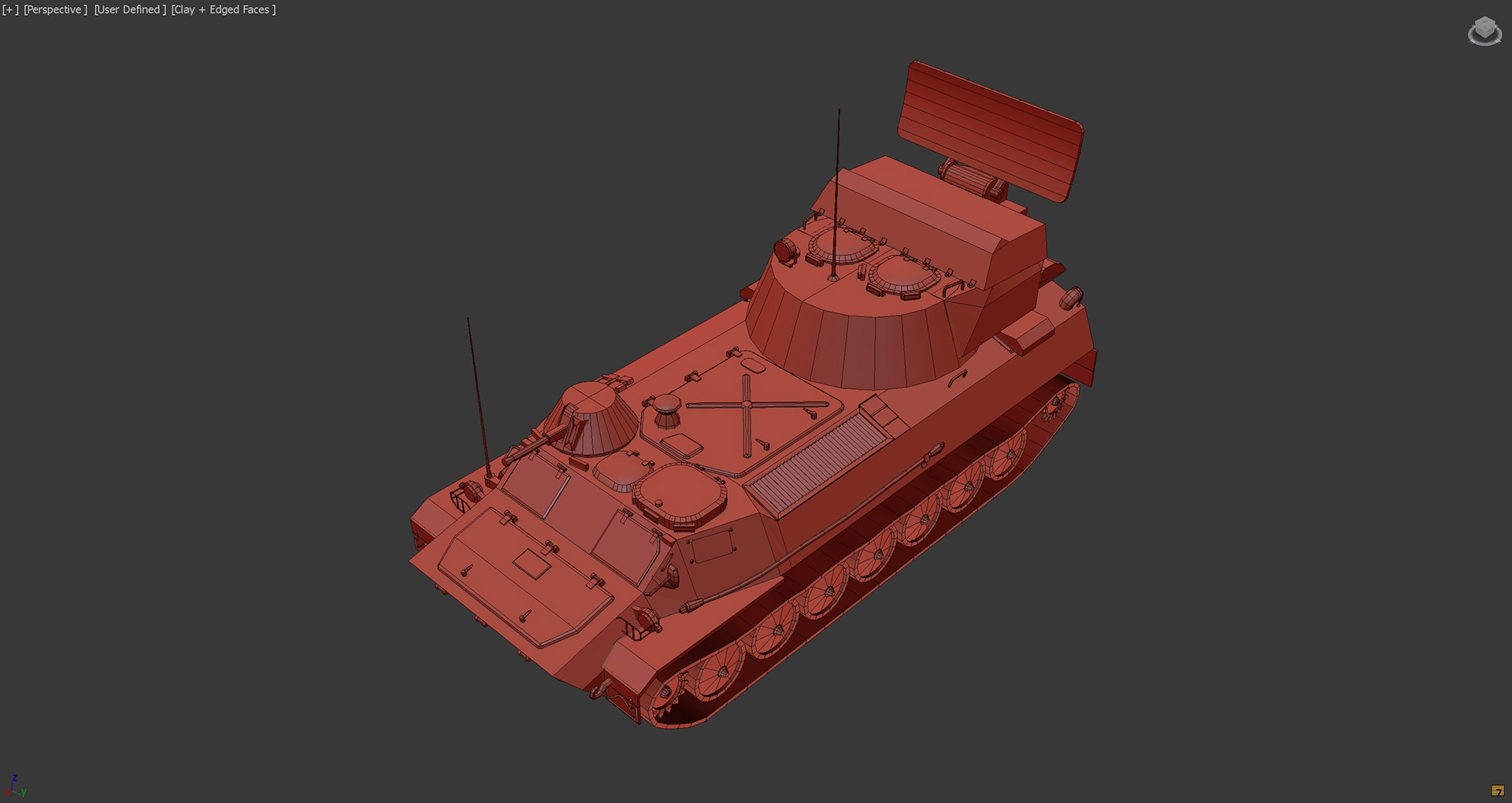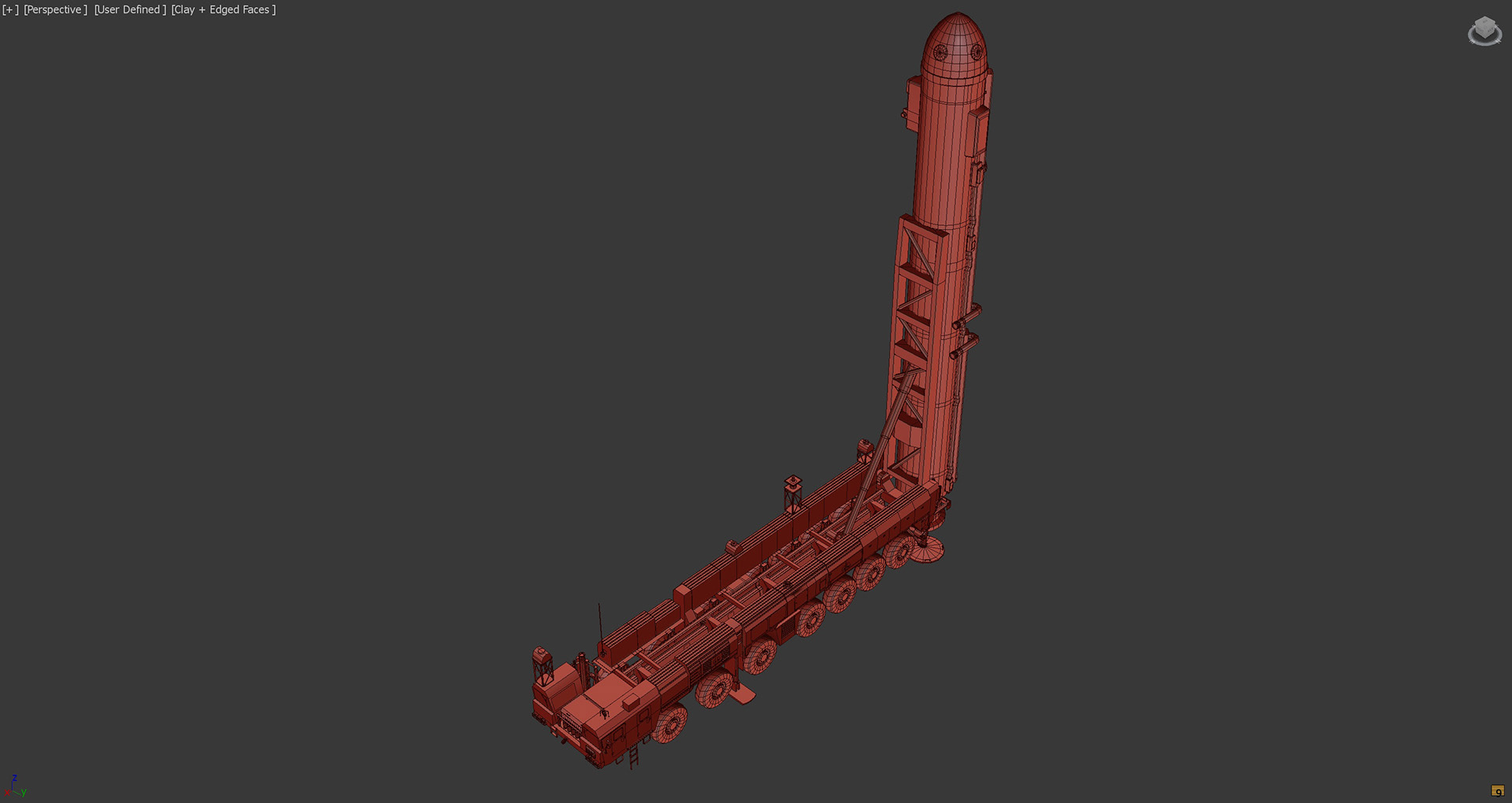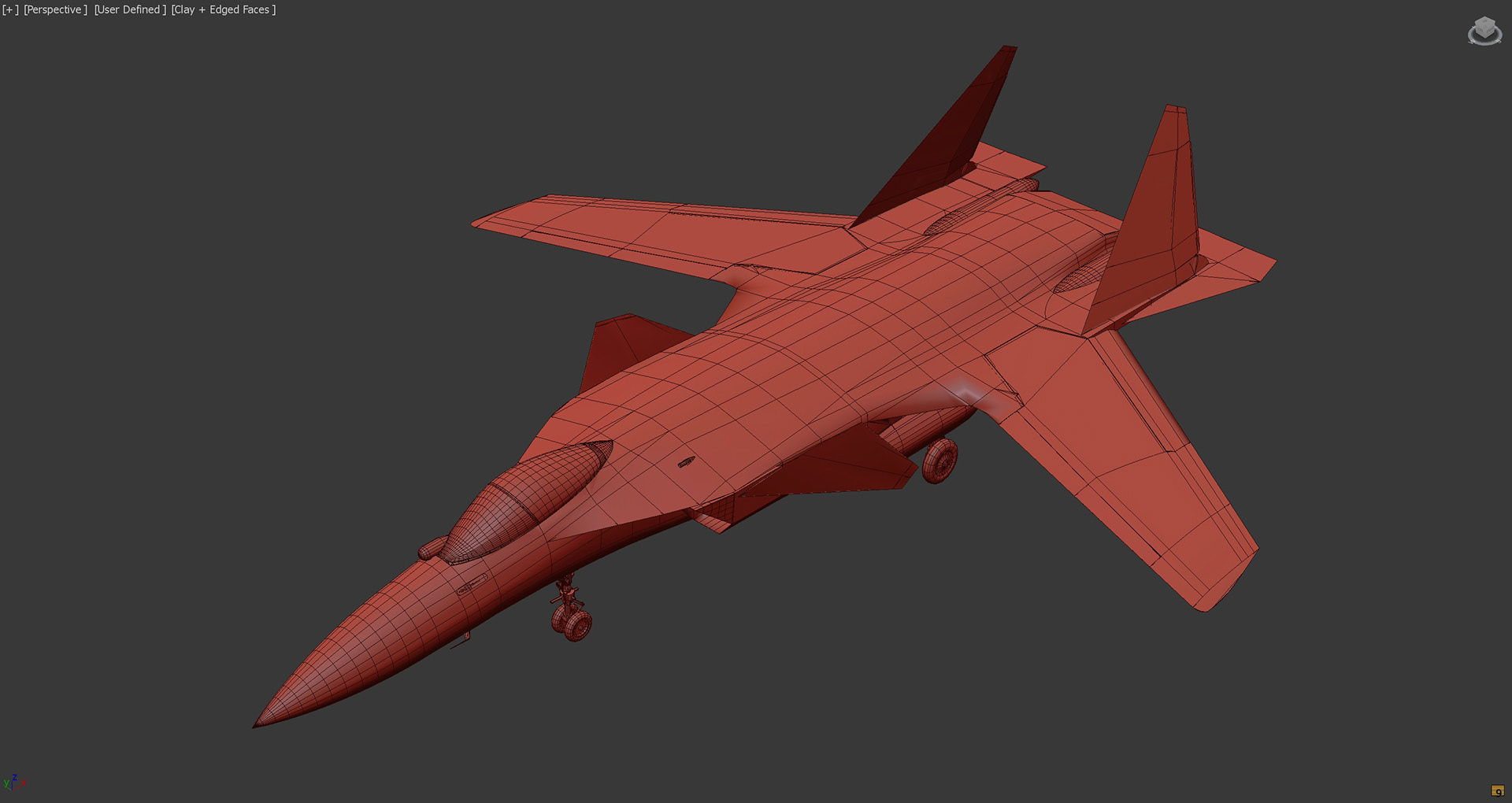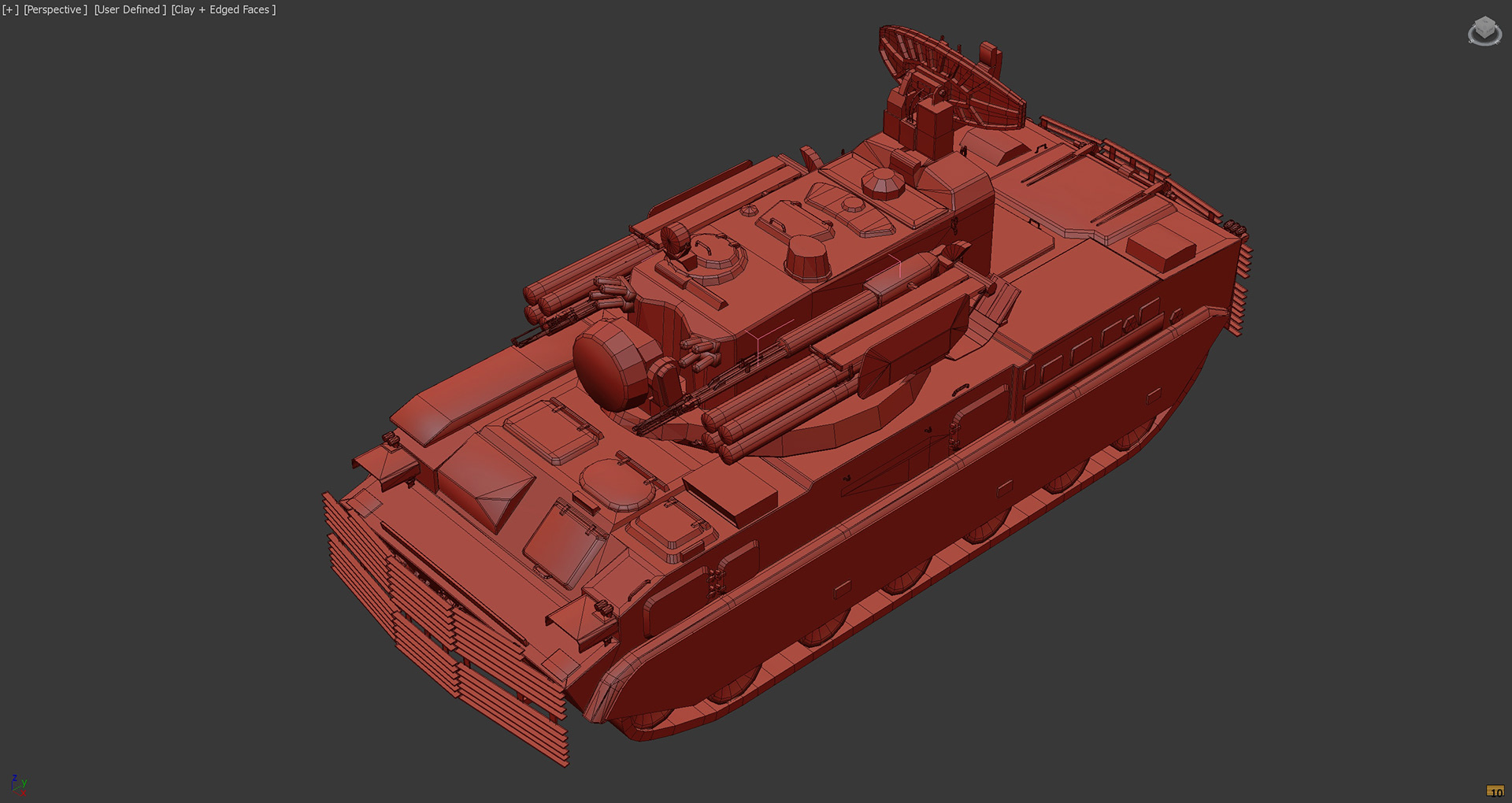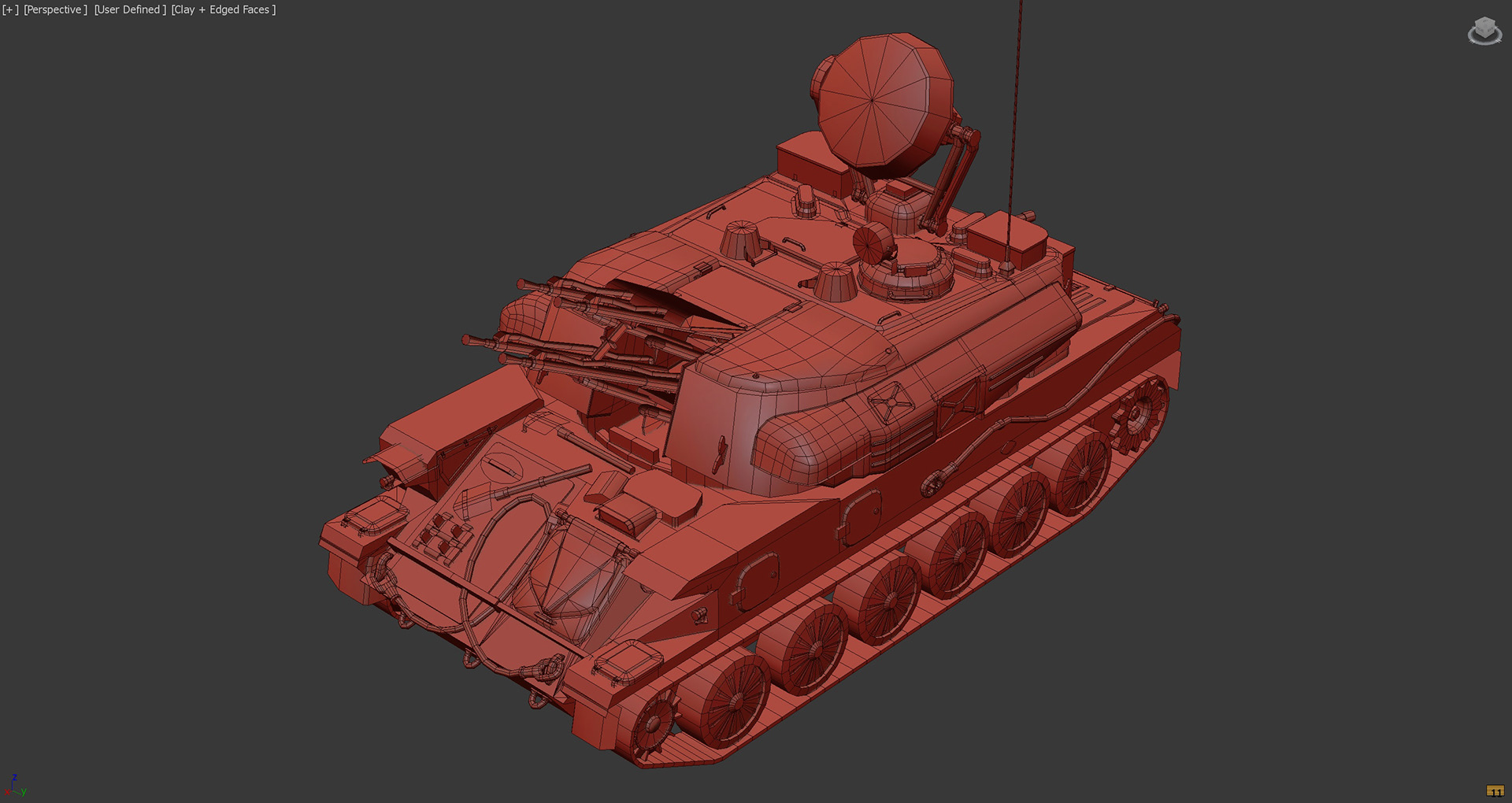 Next step was the most important, because we had done a lot of experiments with real-time shaders for finding the balance between esthetics and simplicity for understanding of every machine.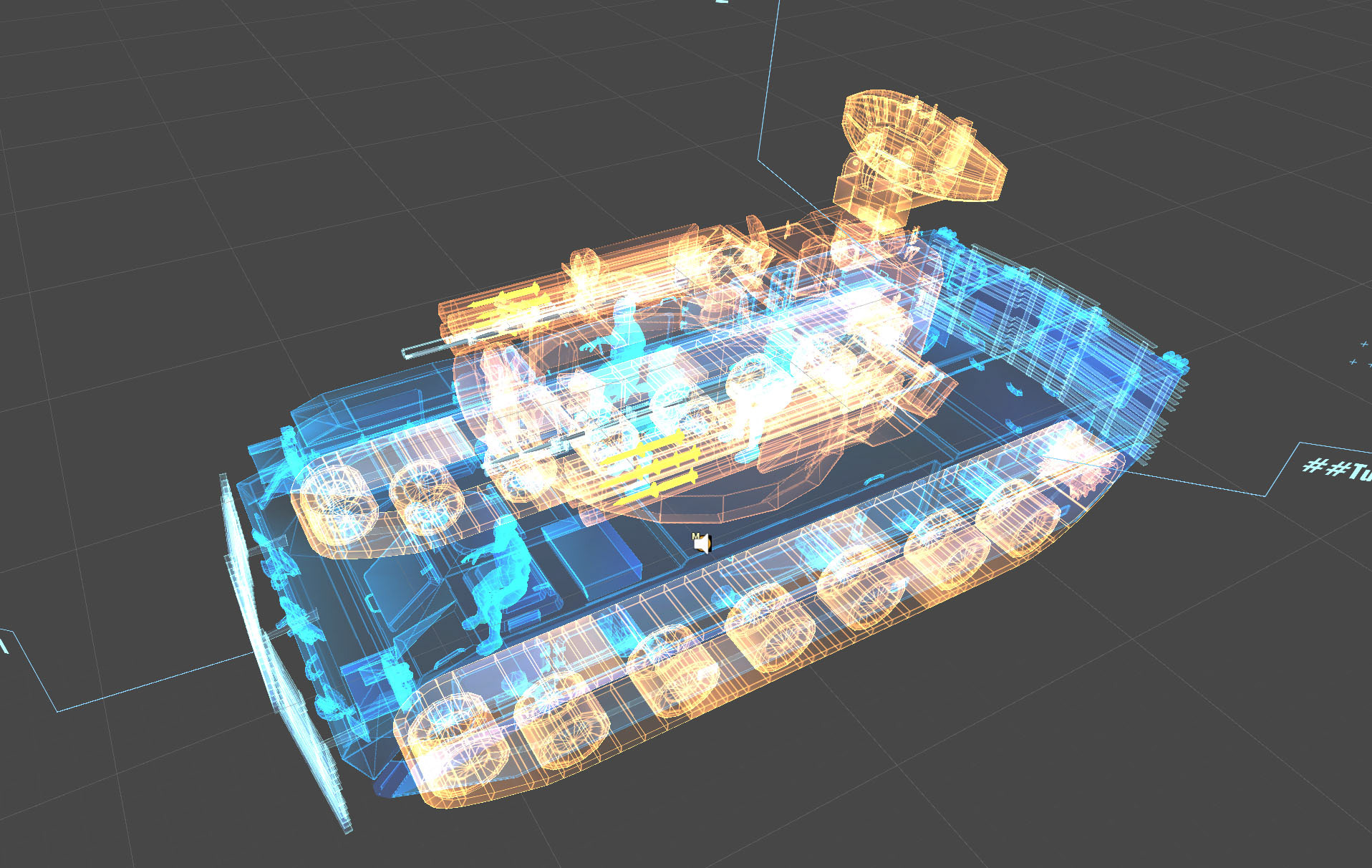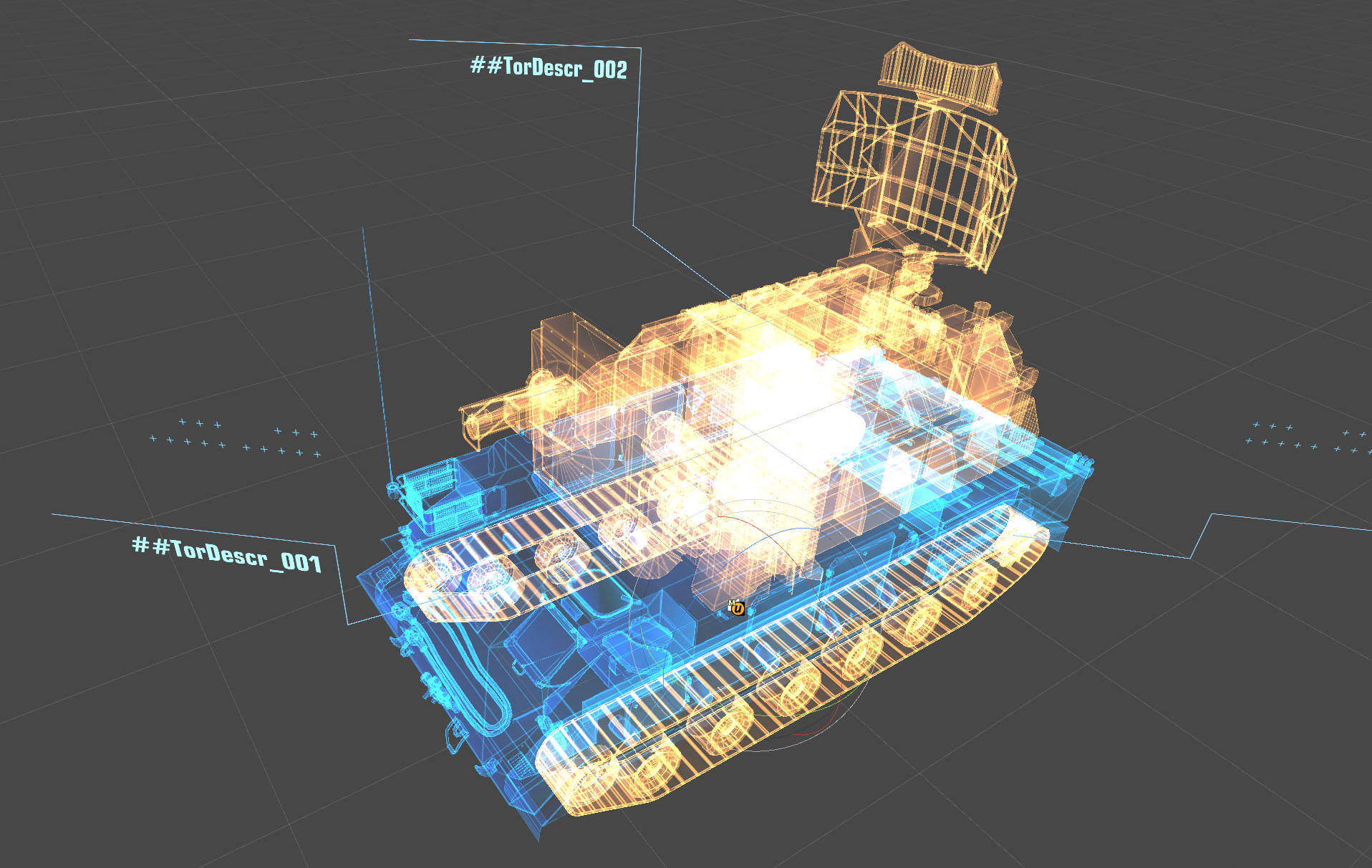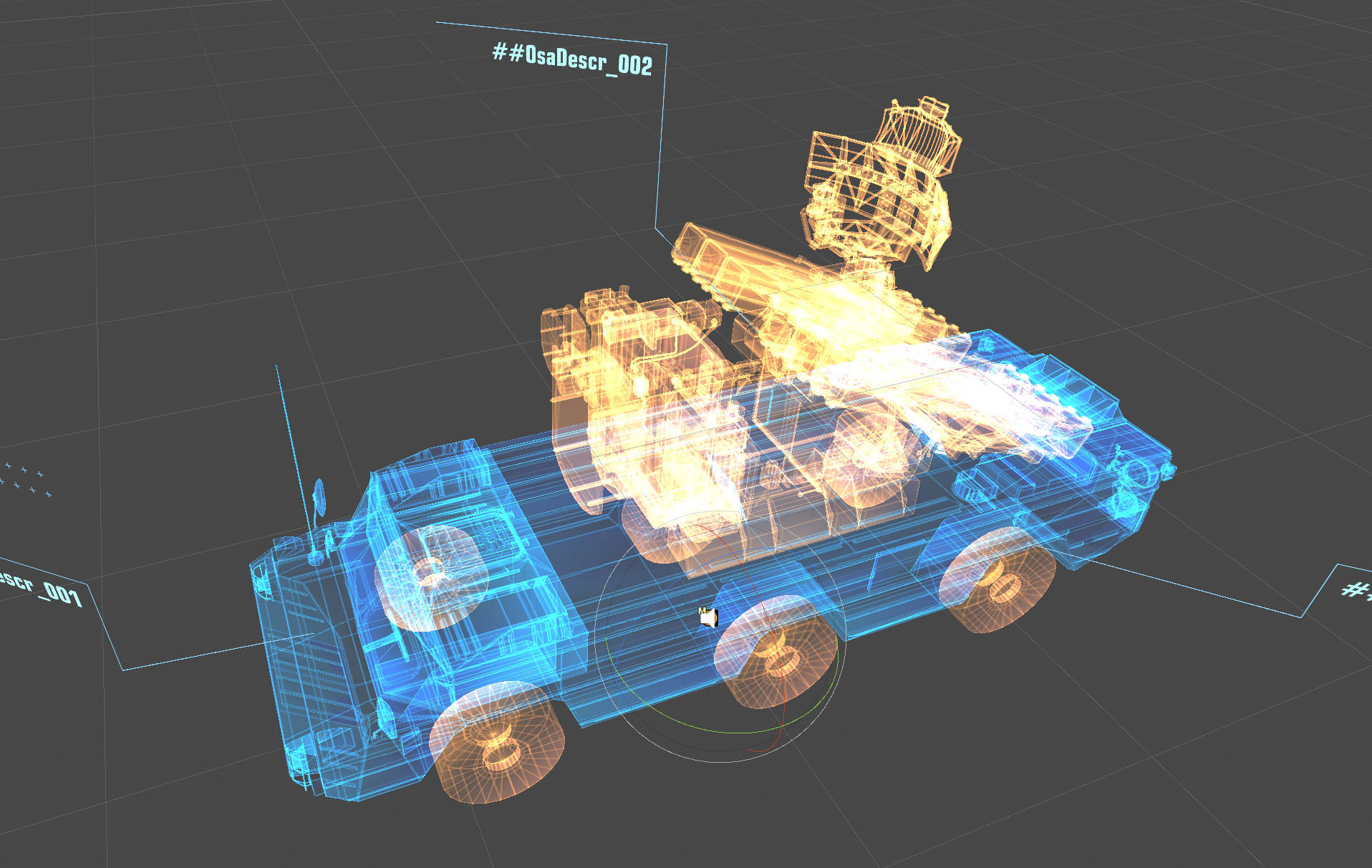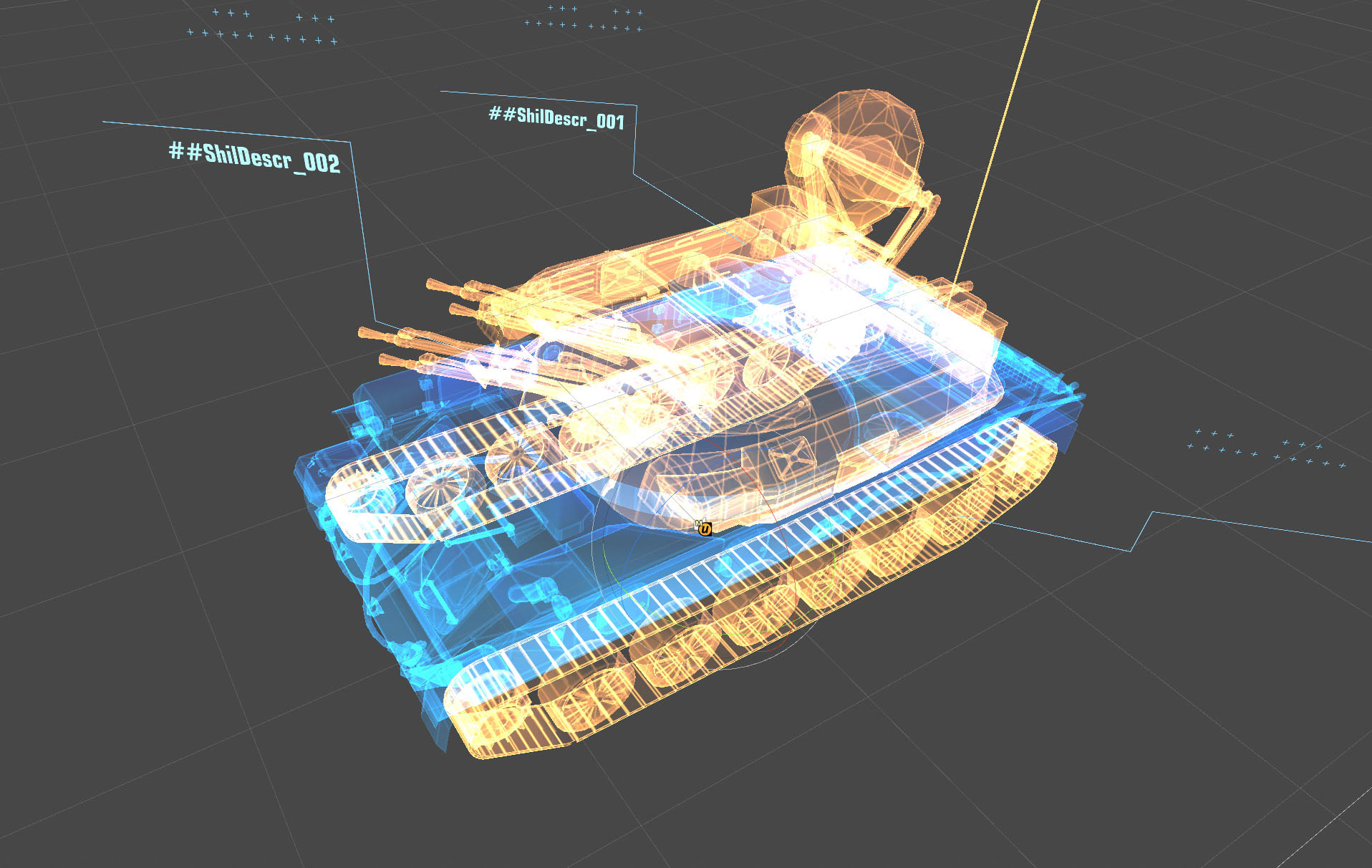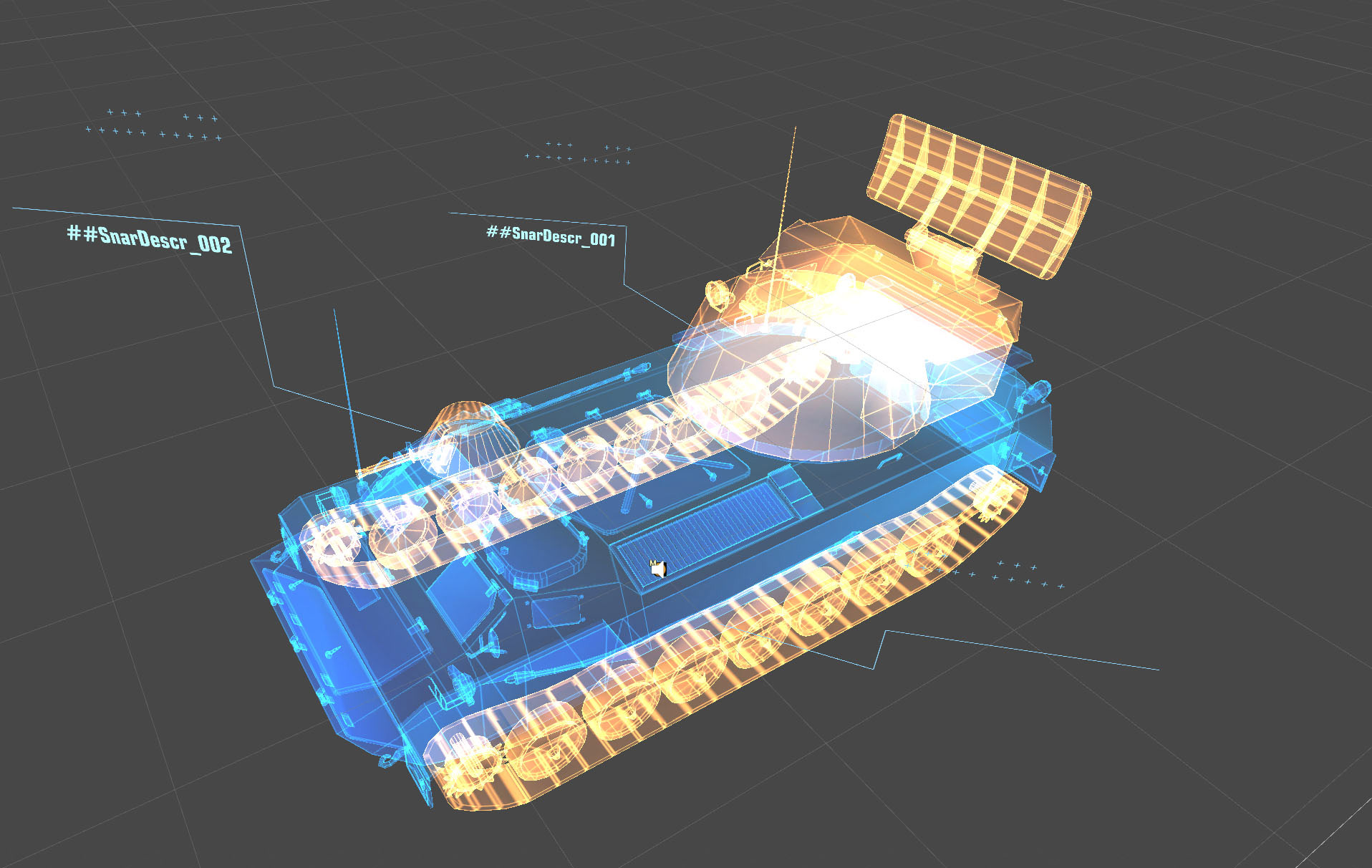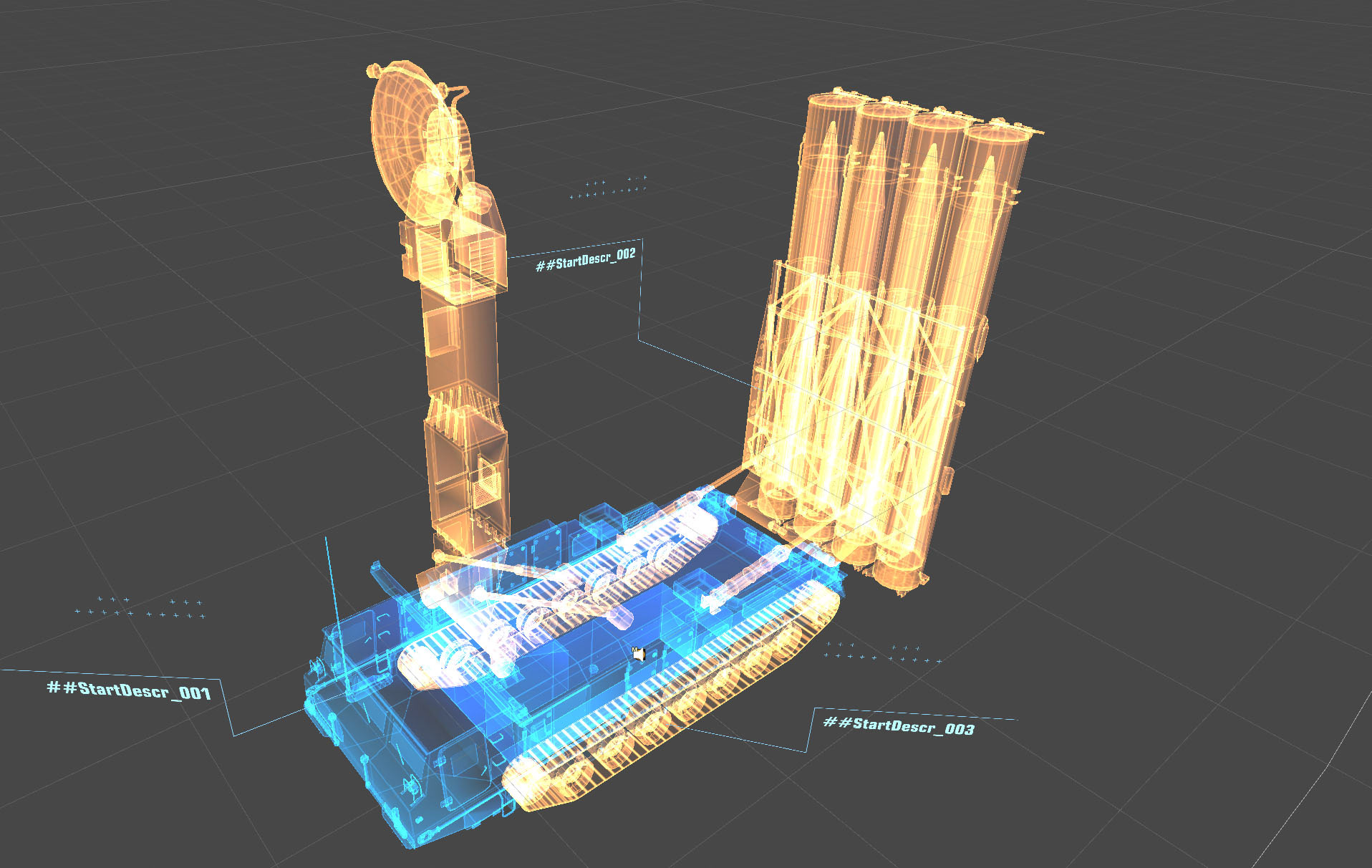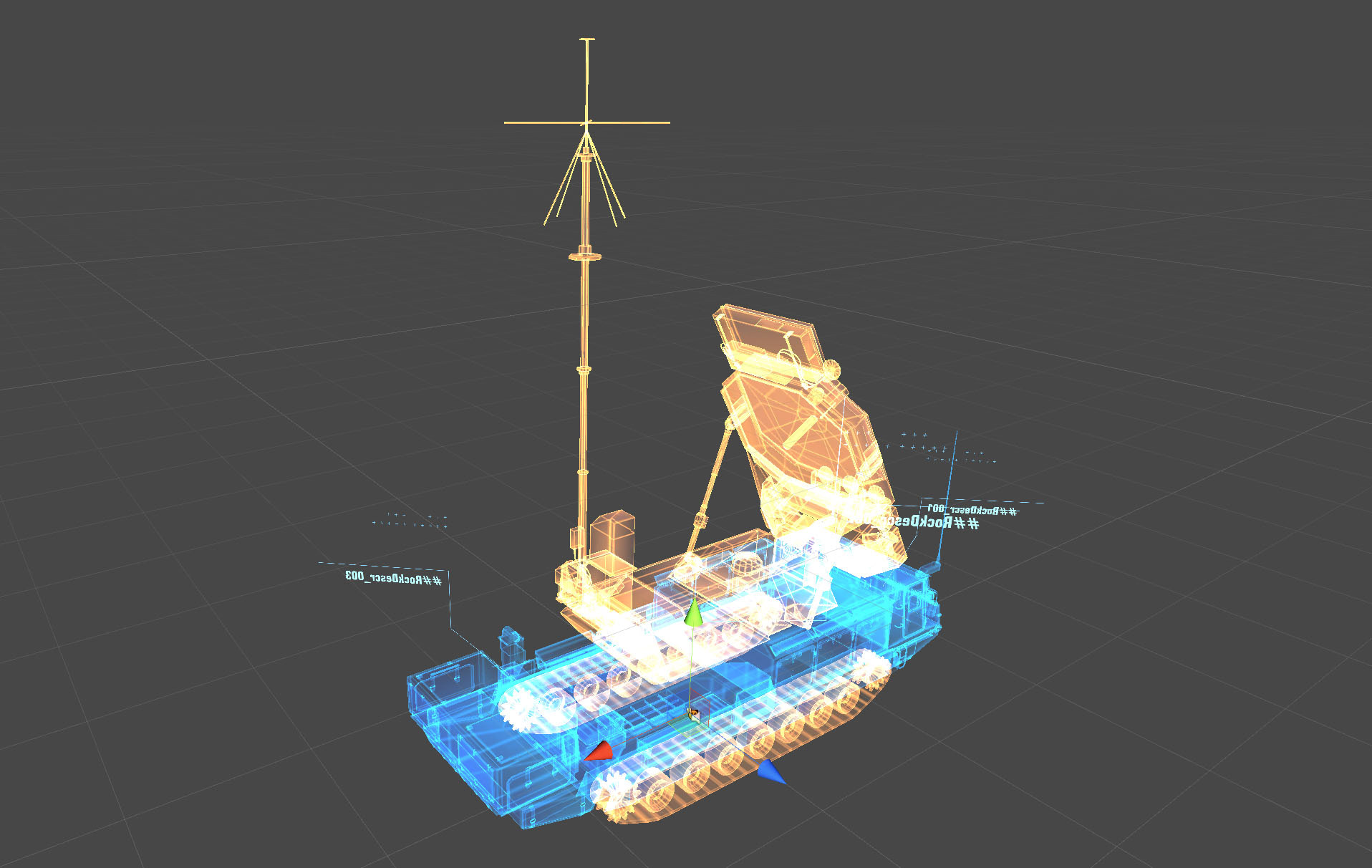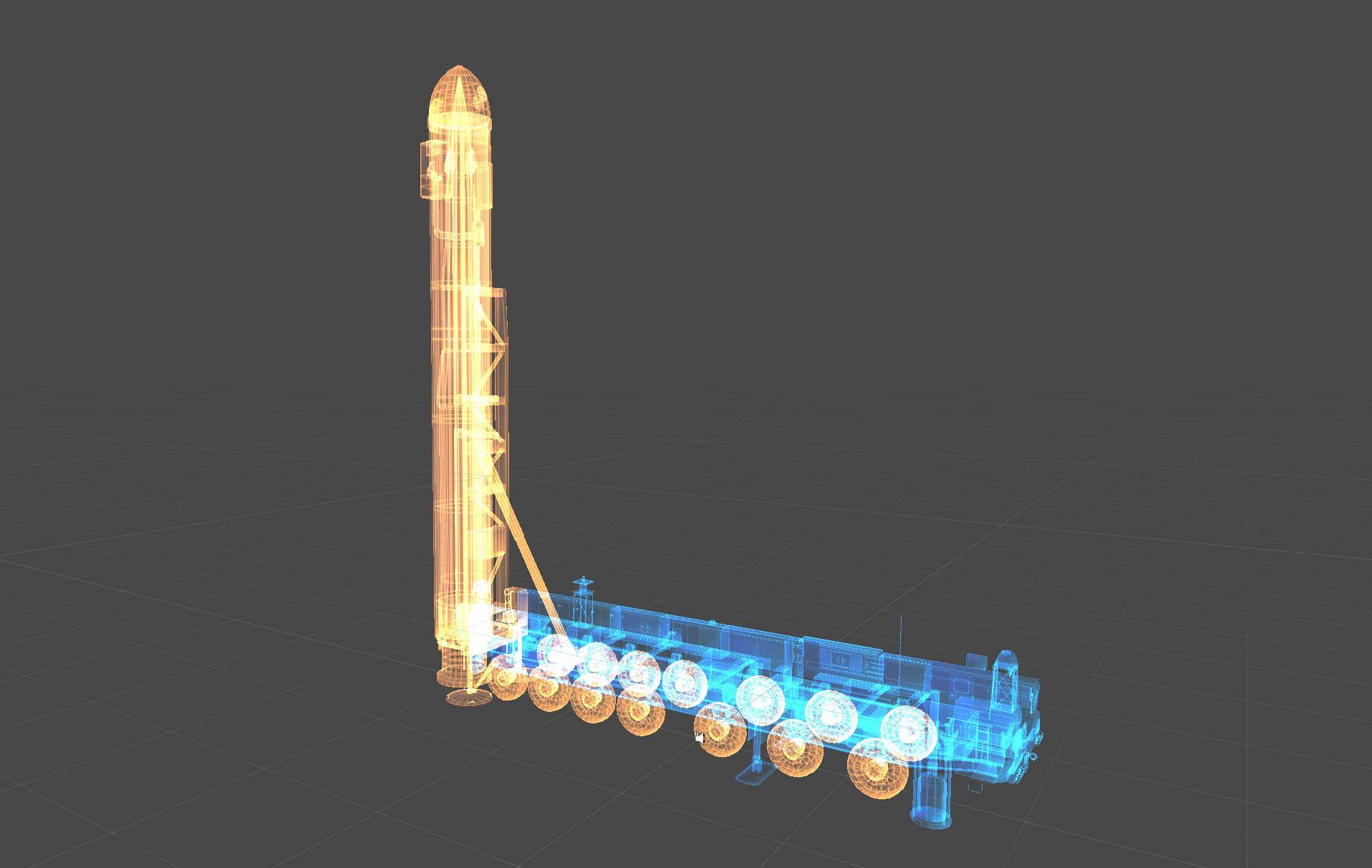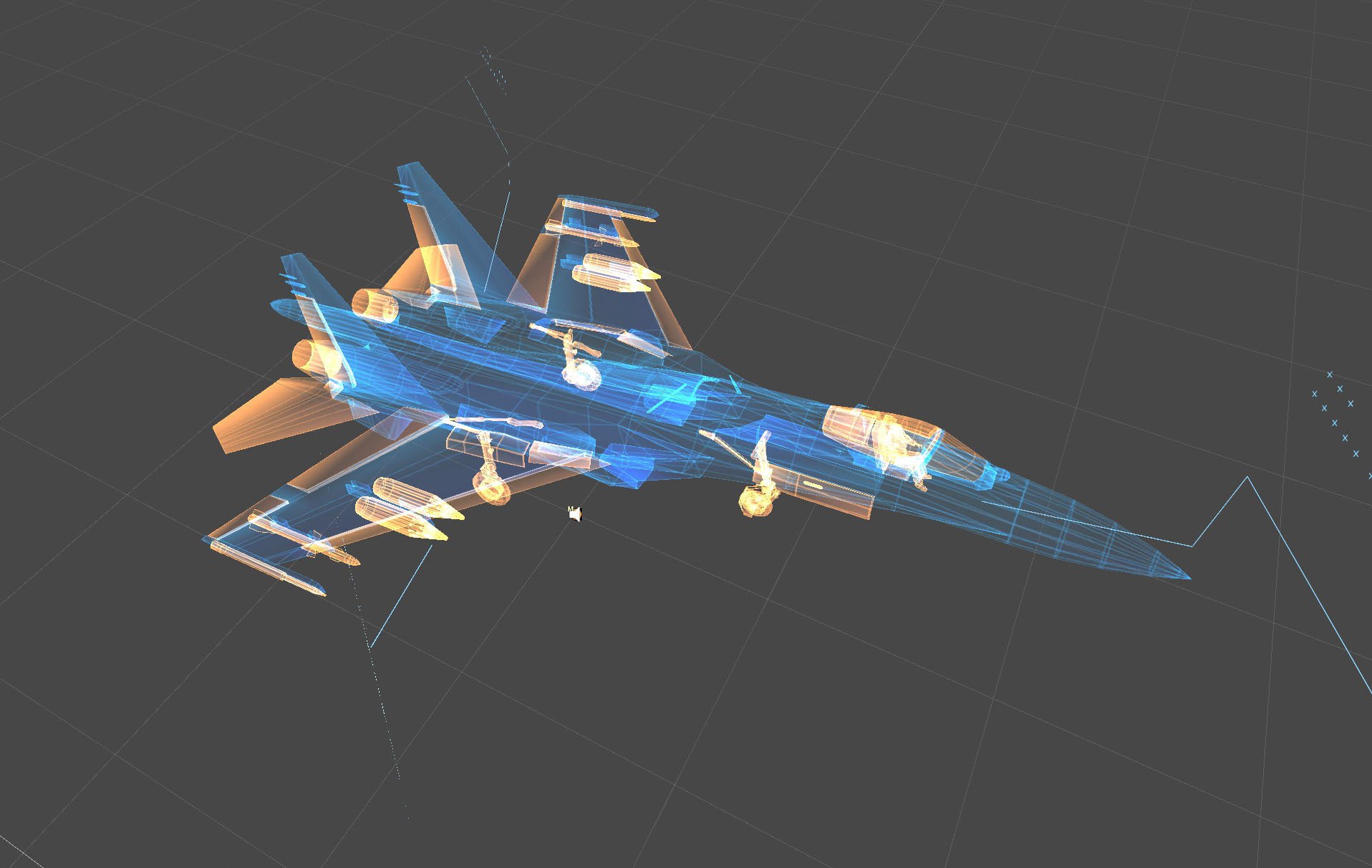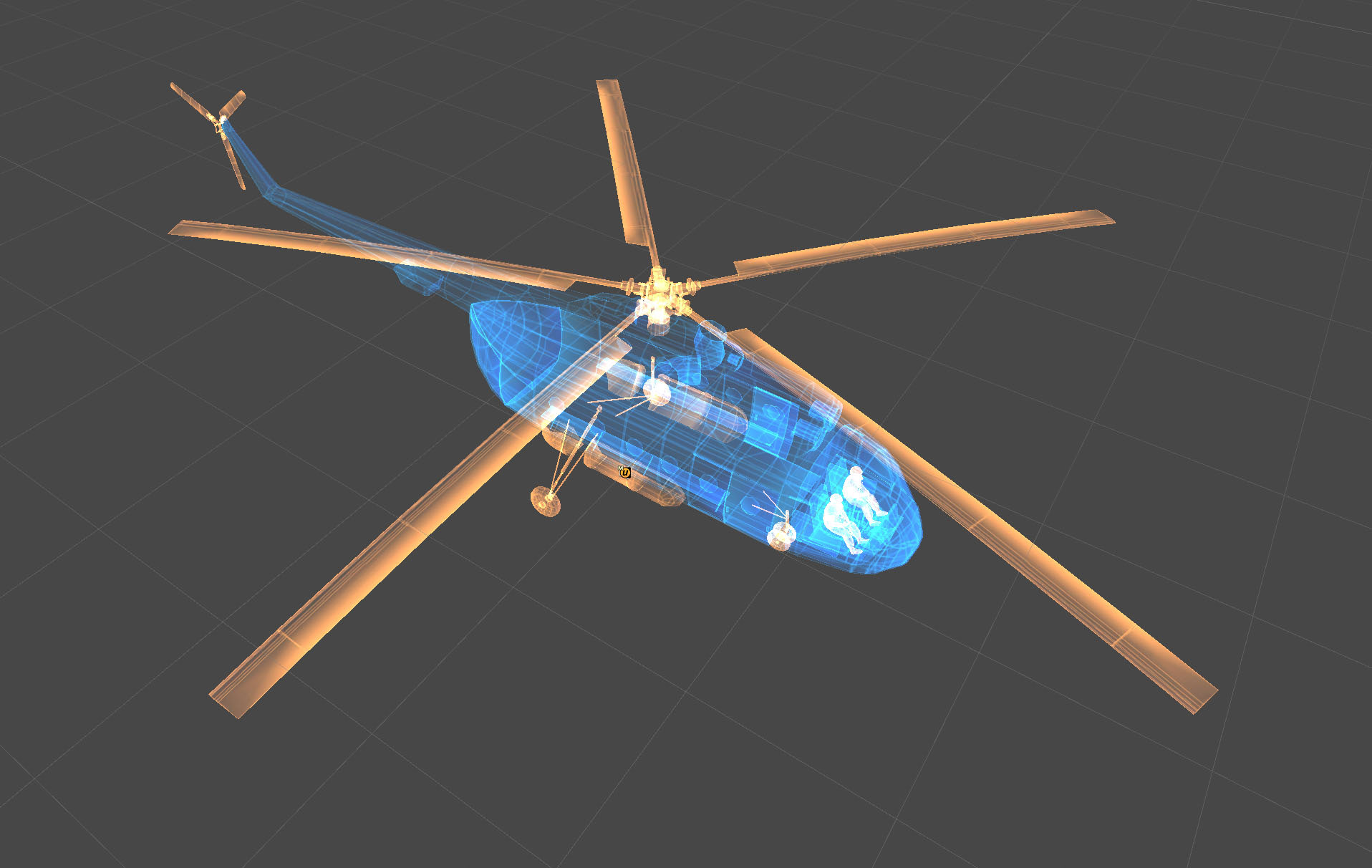 Because real exhibits appeared just in the night before exhibition start we had done a lot of tests in our studio.
Exhibits on the road
At the last night before the exhibition war machines were transported & installed on their stands.
But it was just the beginning, because a lot of assembling, cleaning & other work had done by the start of exhibition.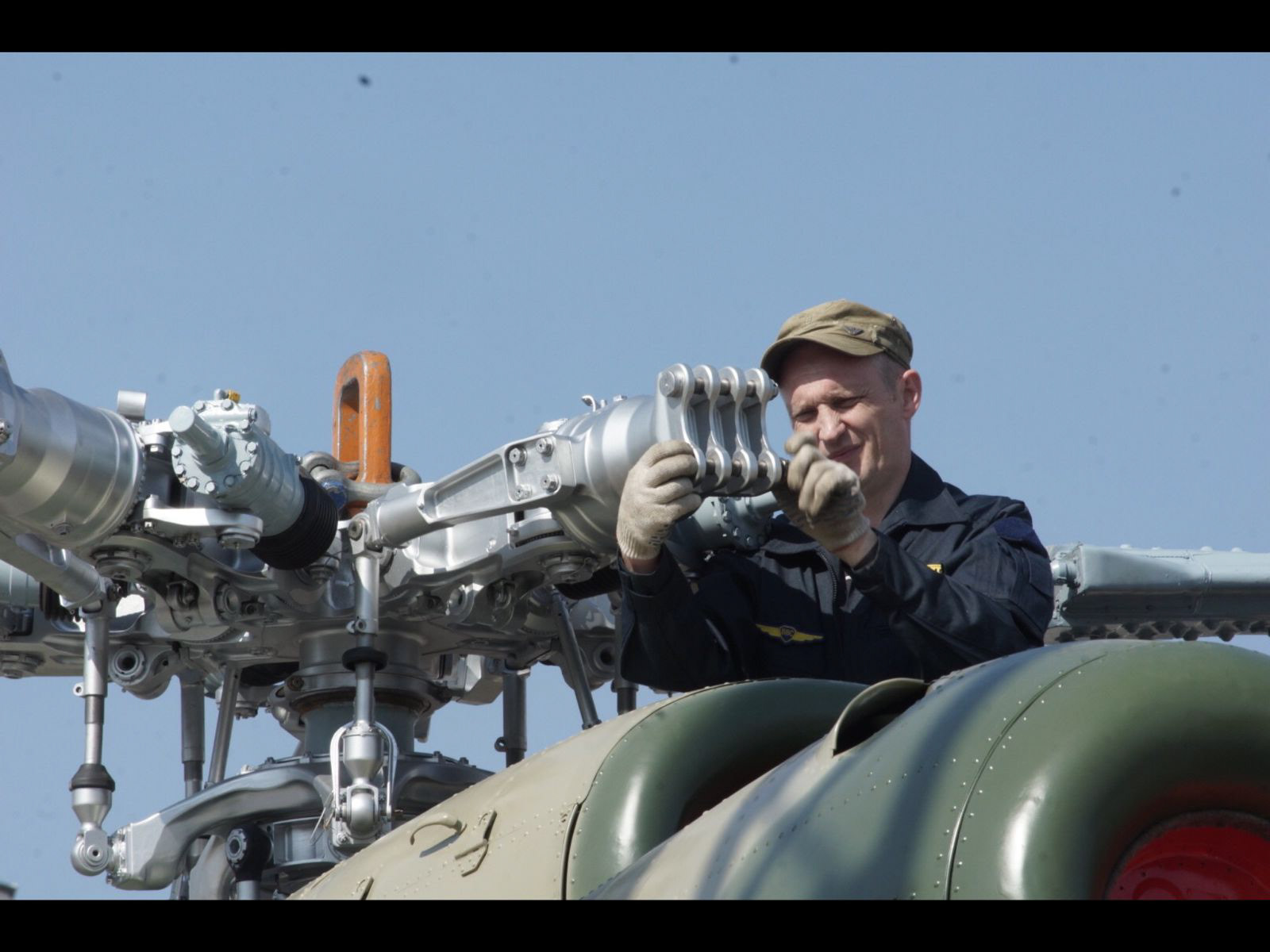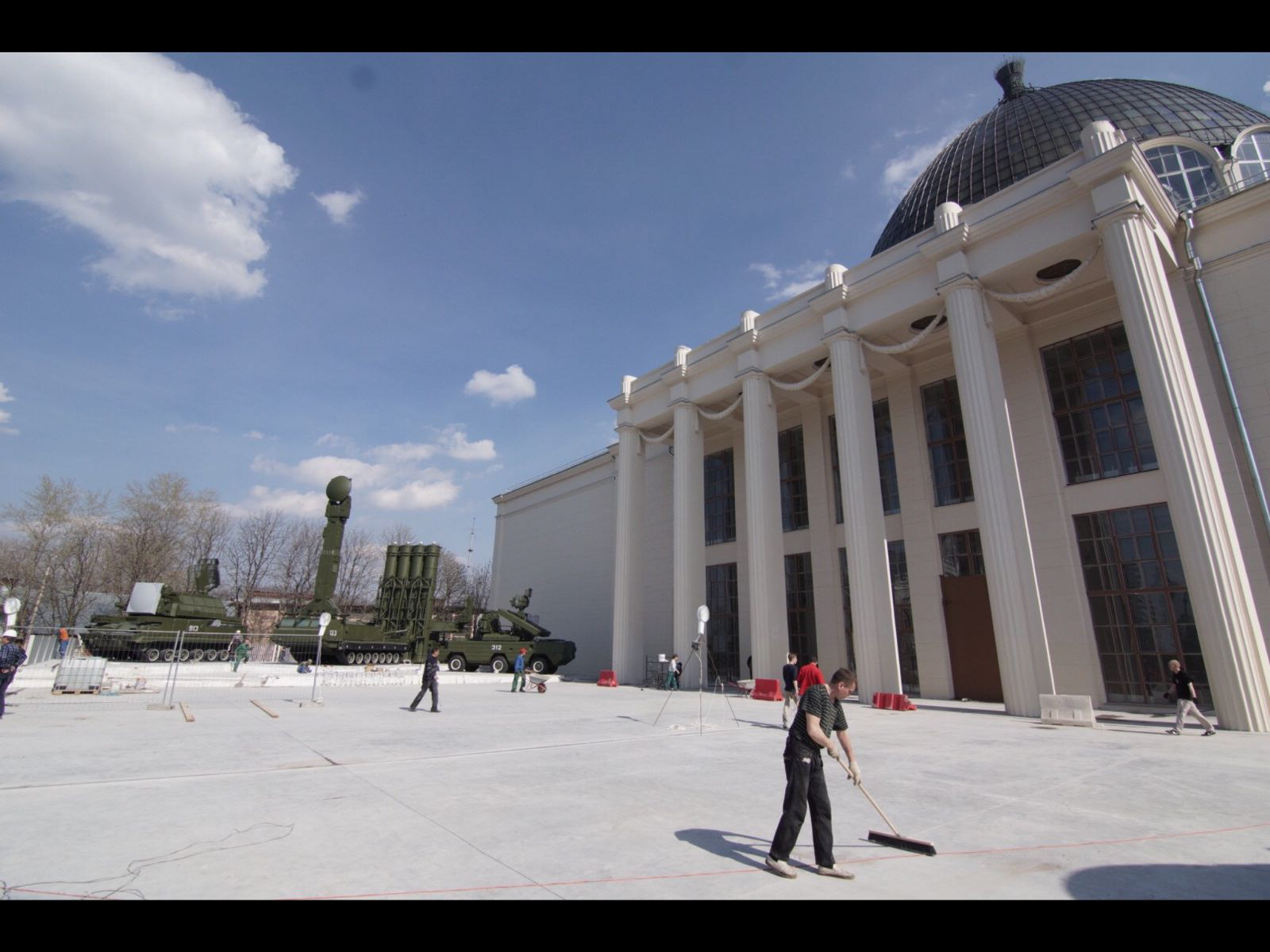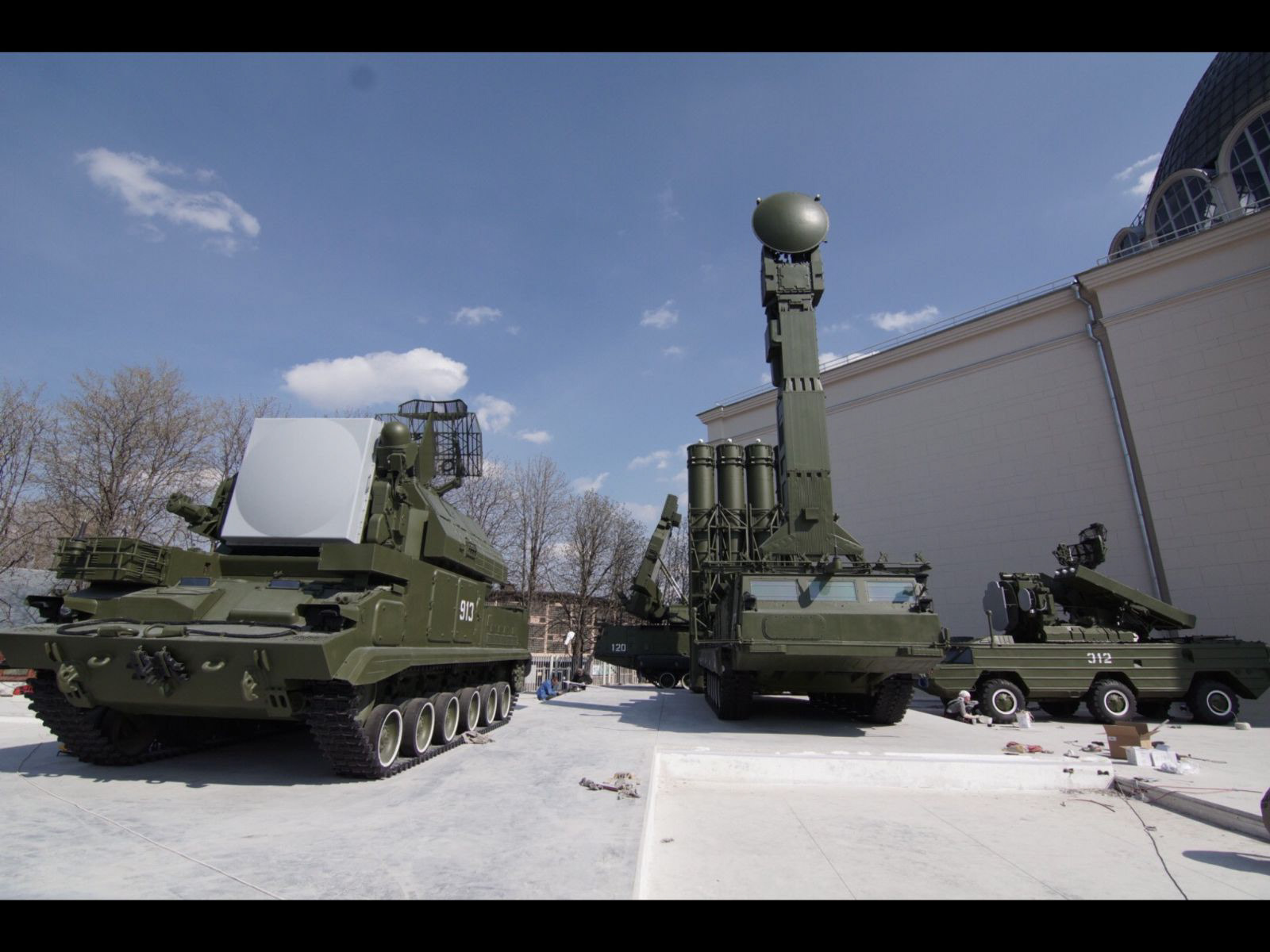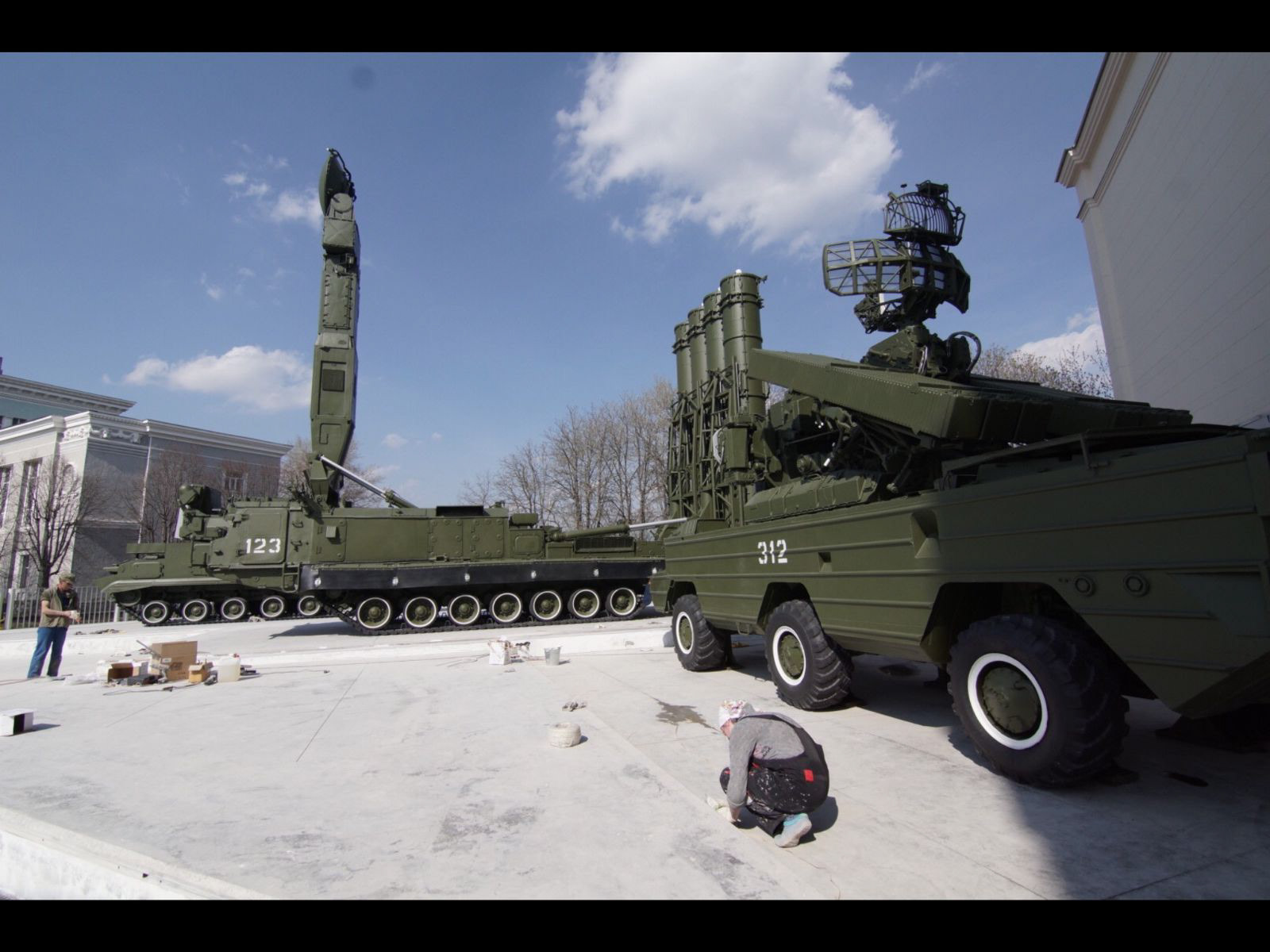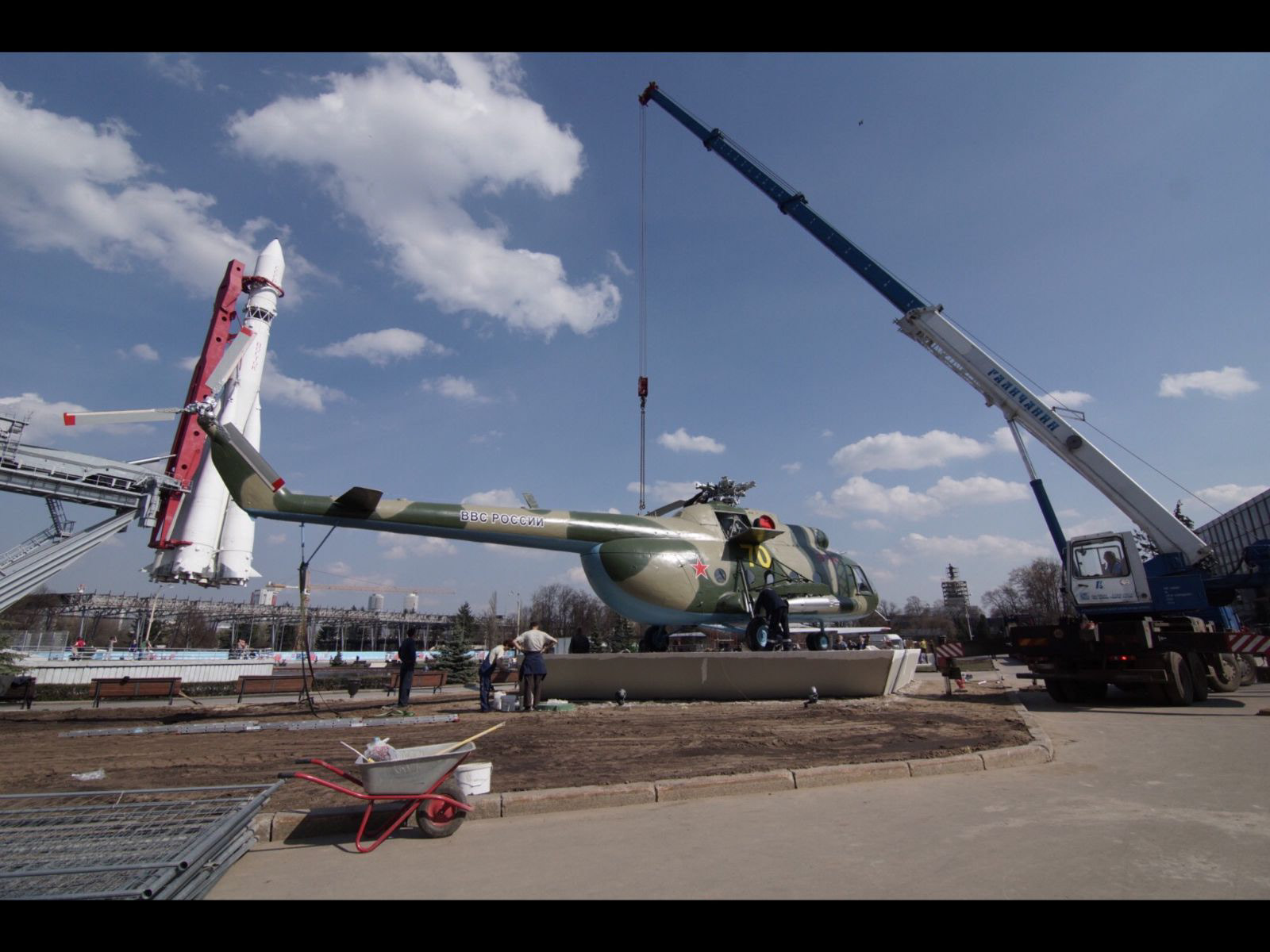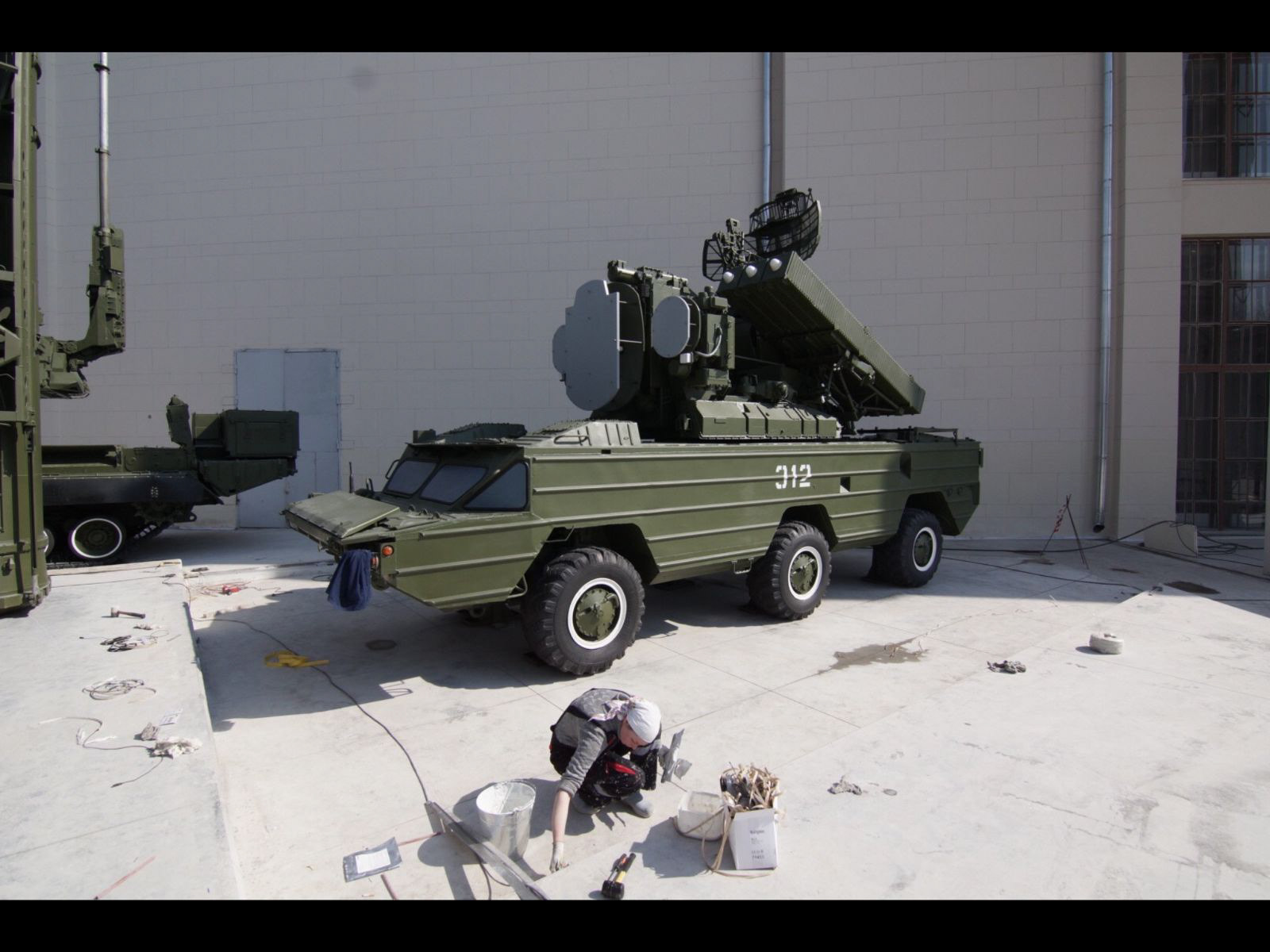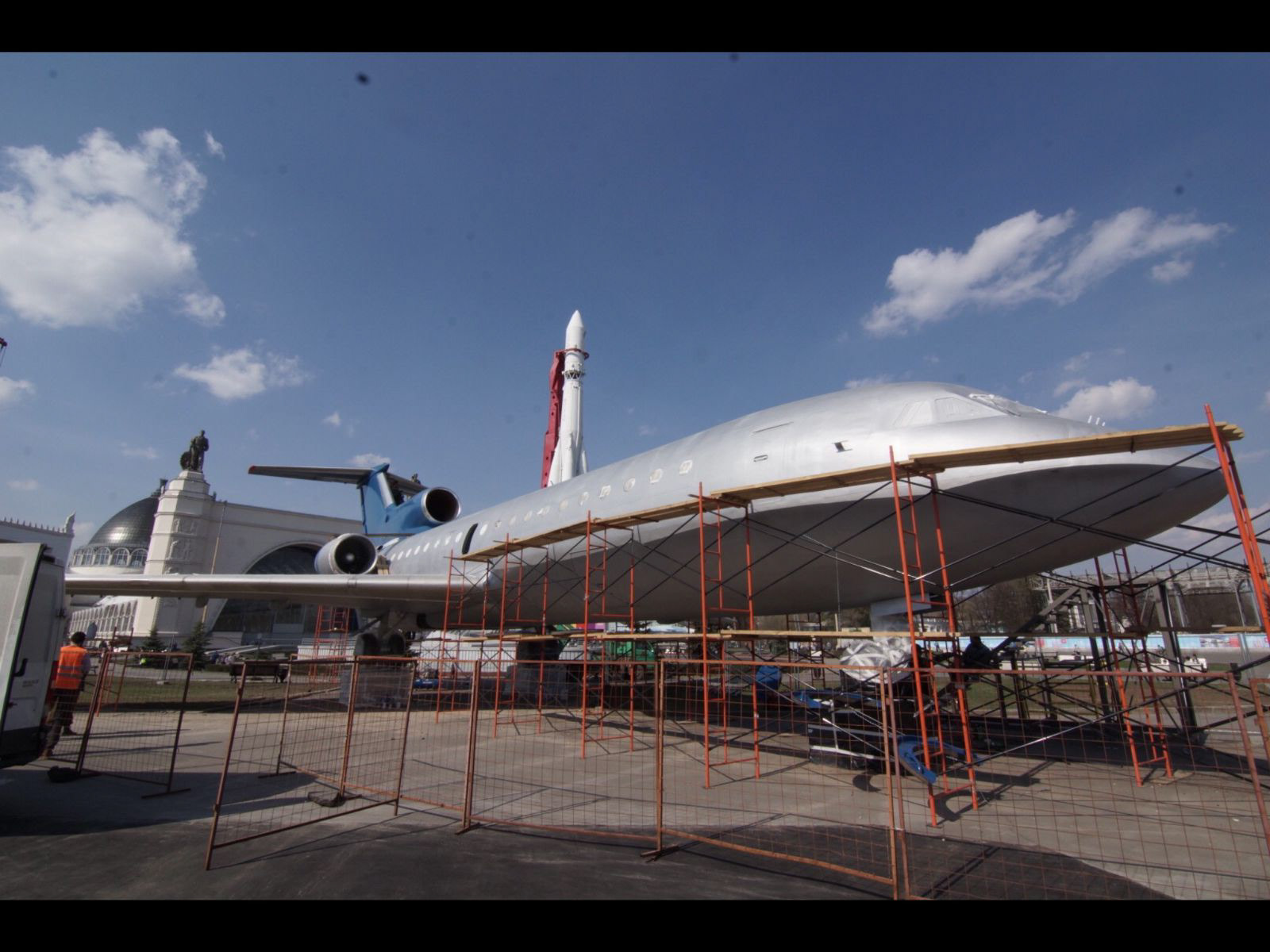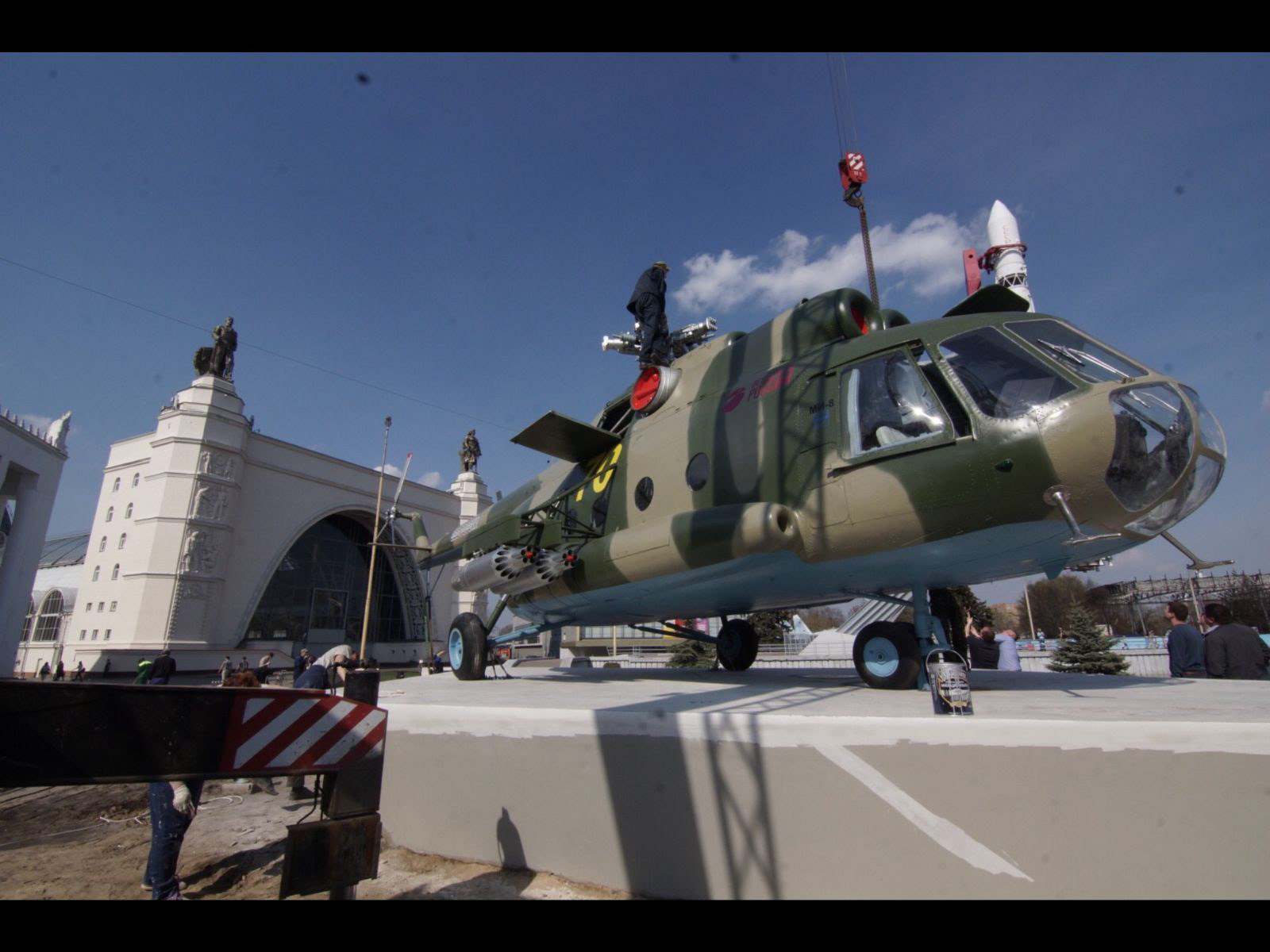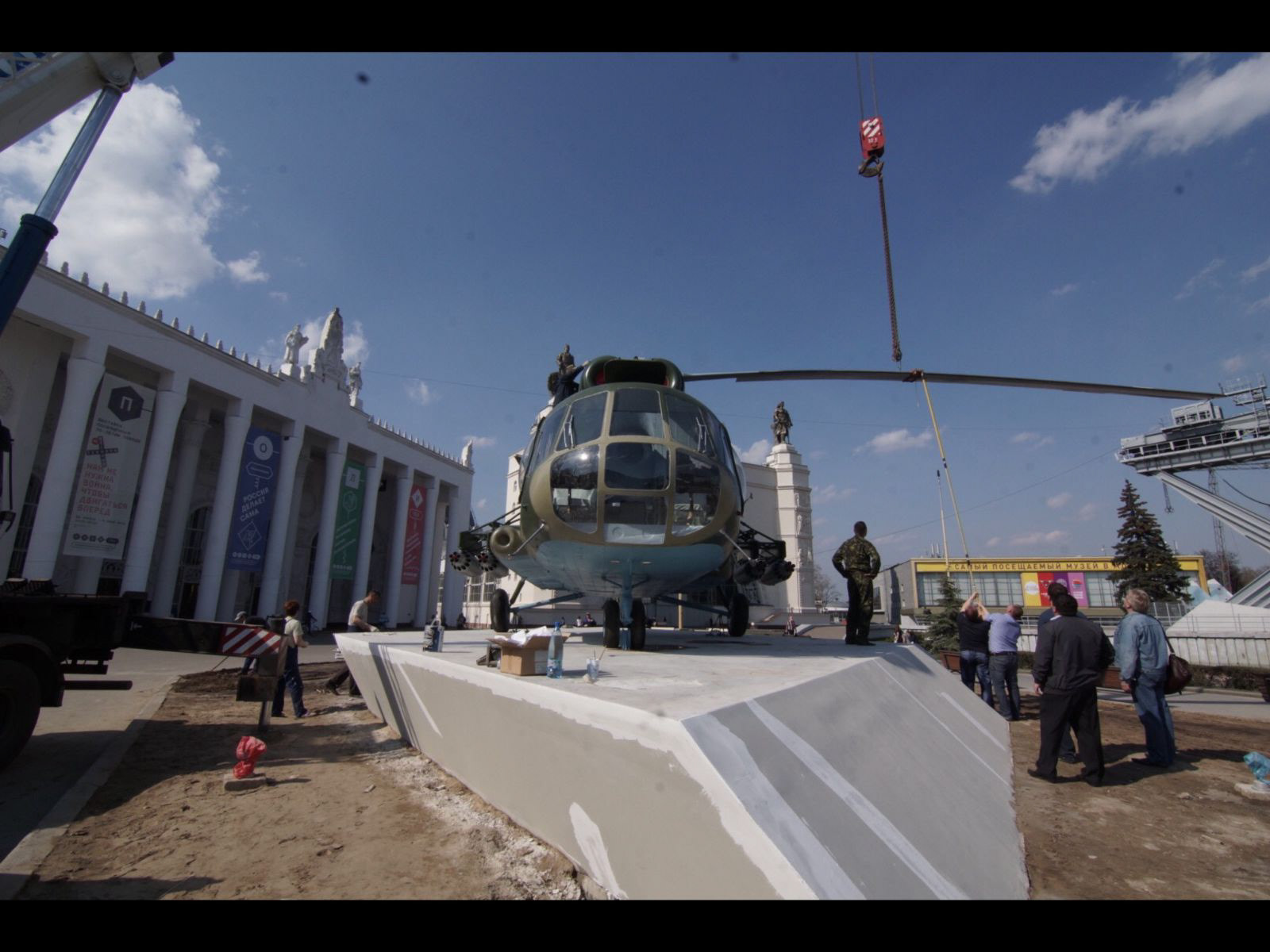 On-site debugging
At the morning in the day before exhibition we found perfect machines on their planned sites. They looked very serious and fantastic.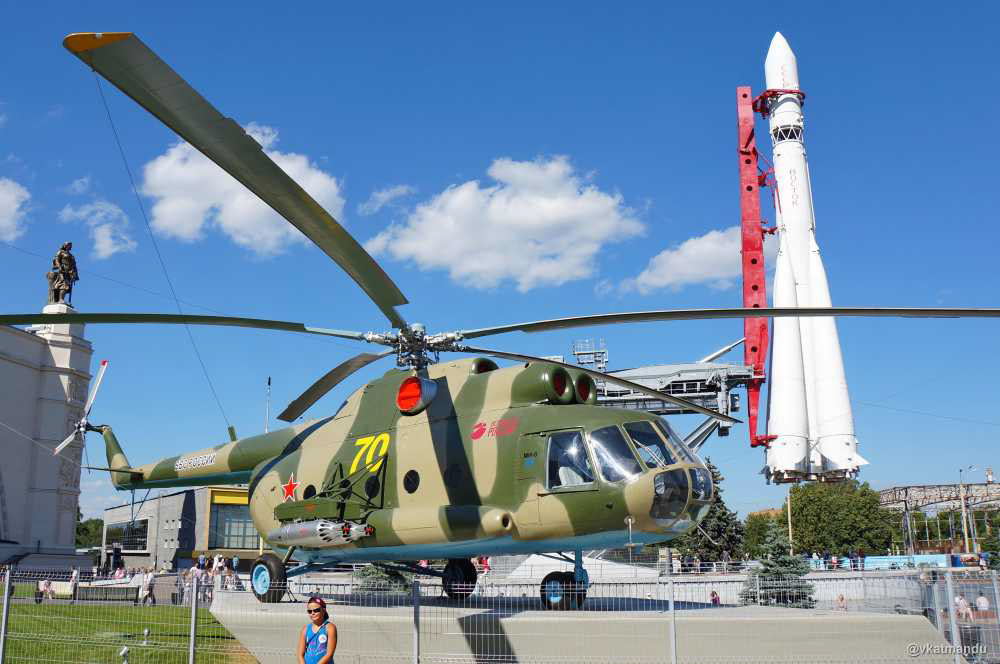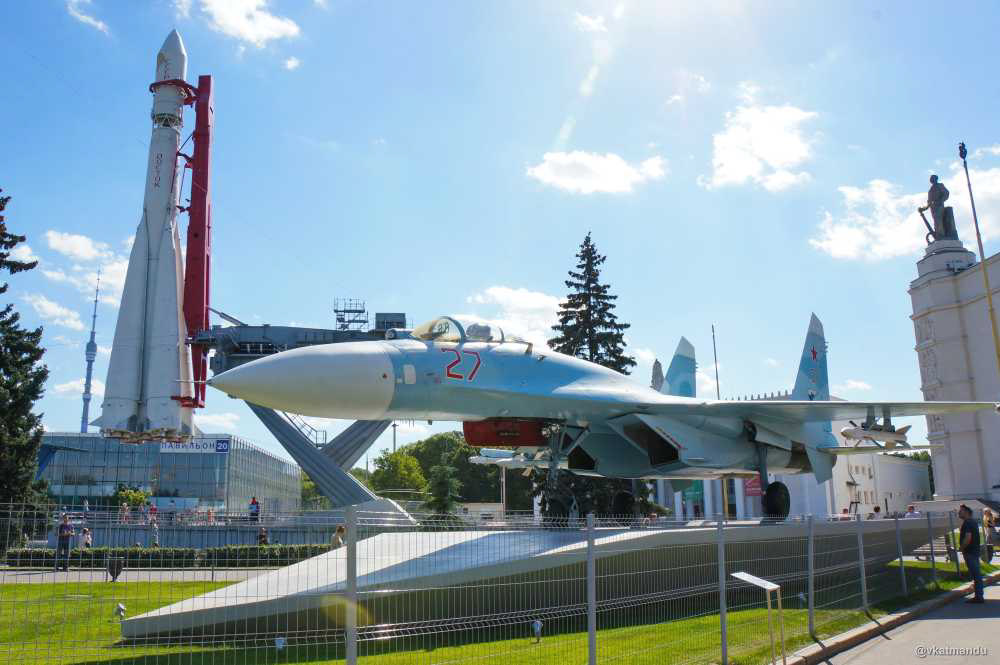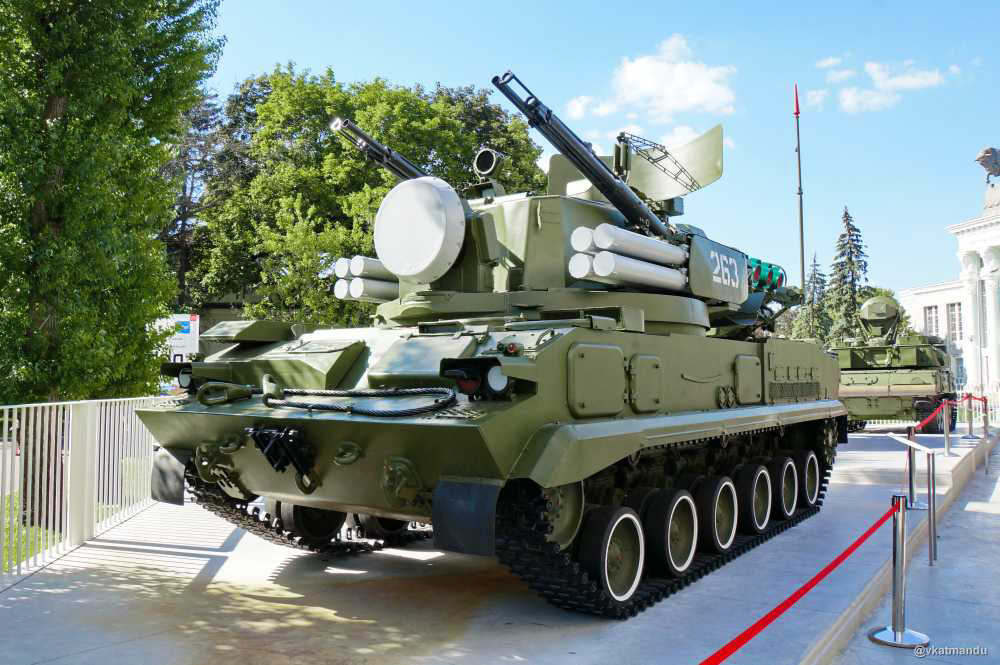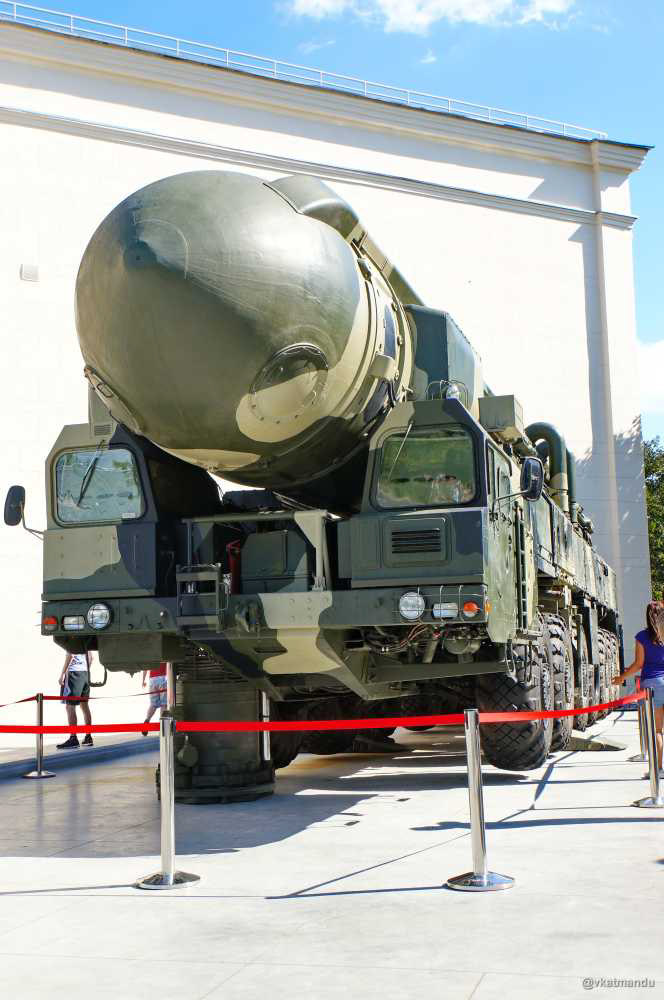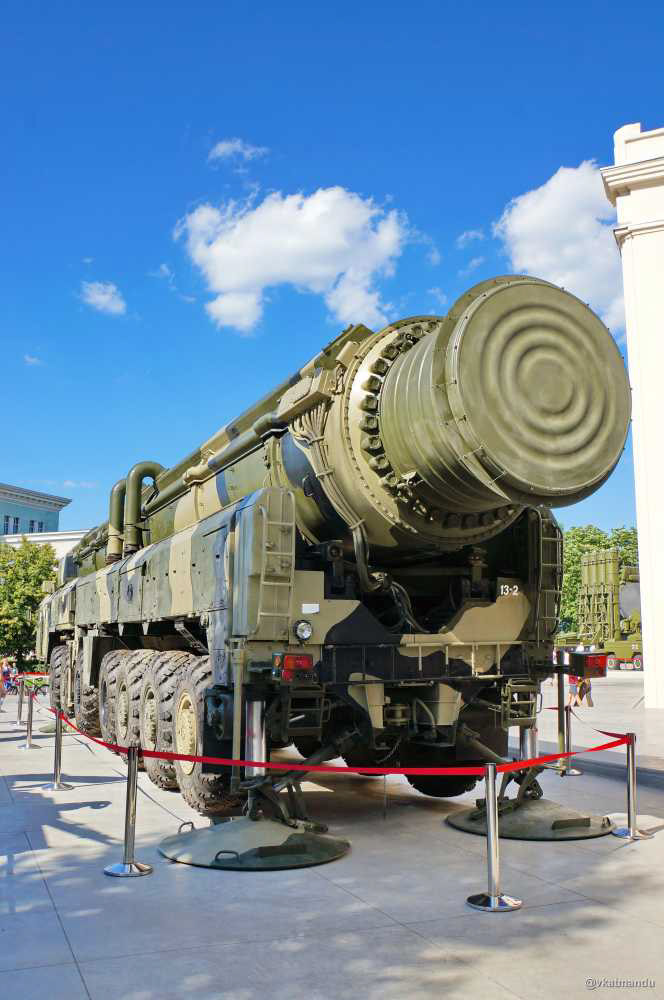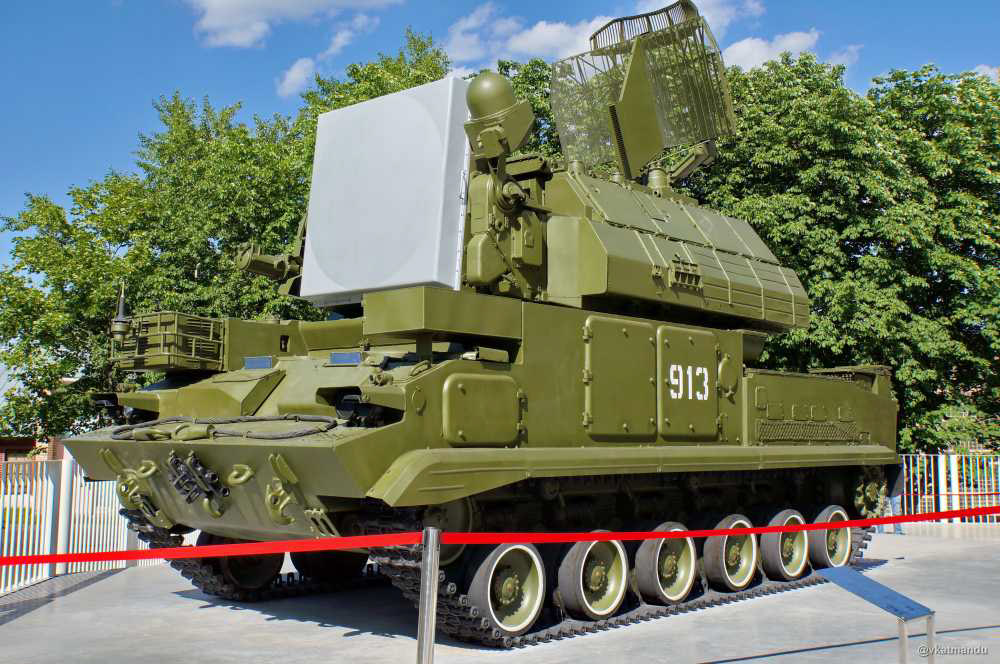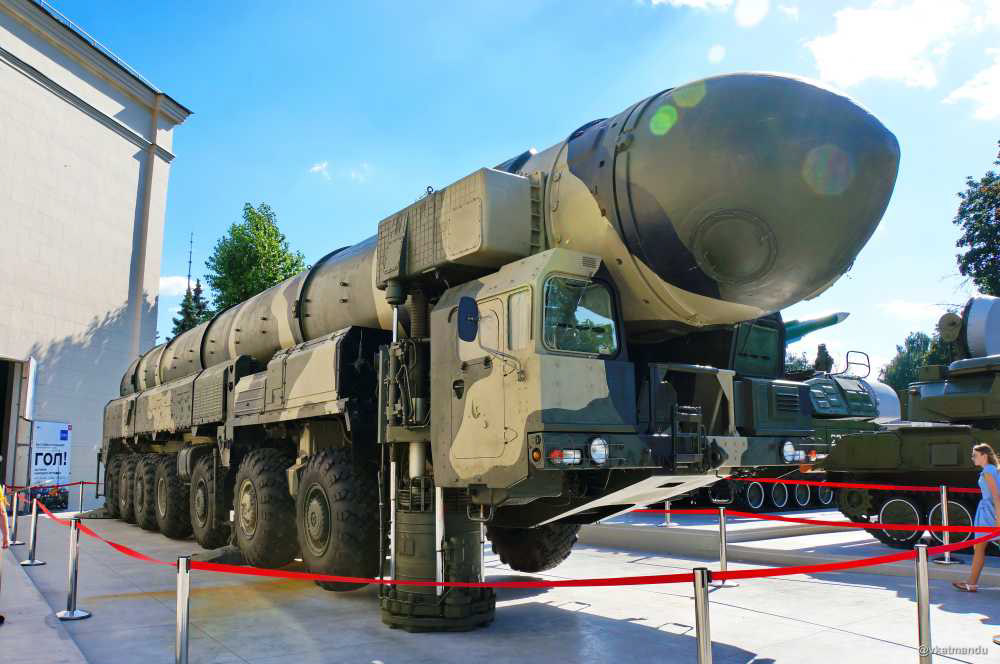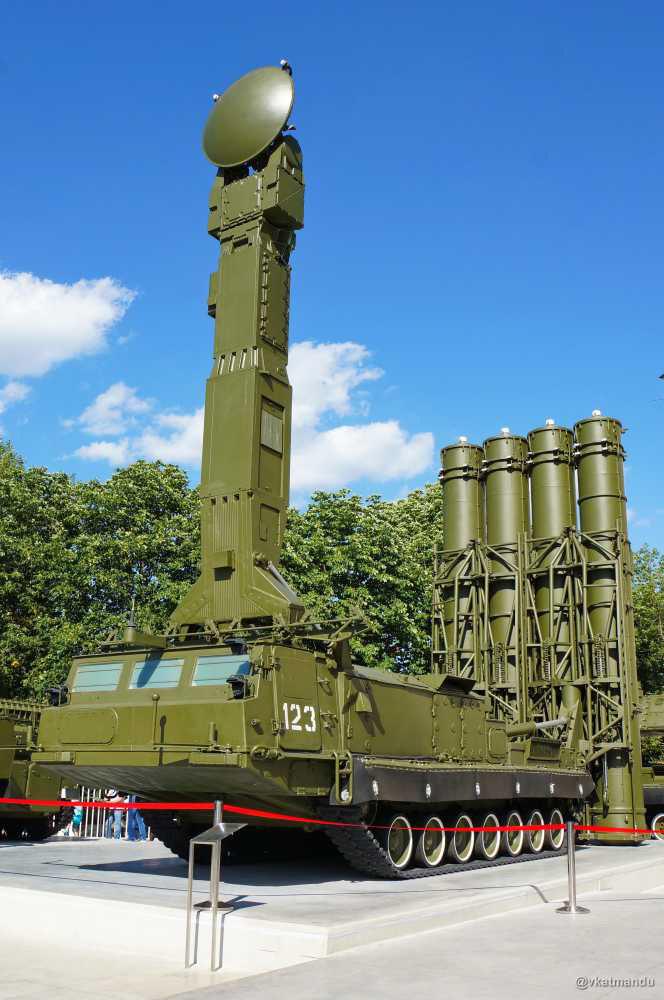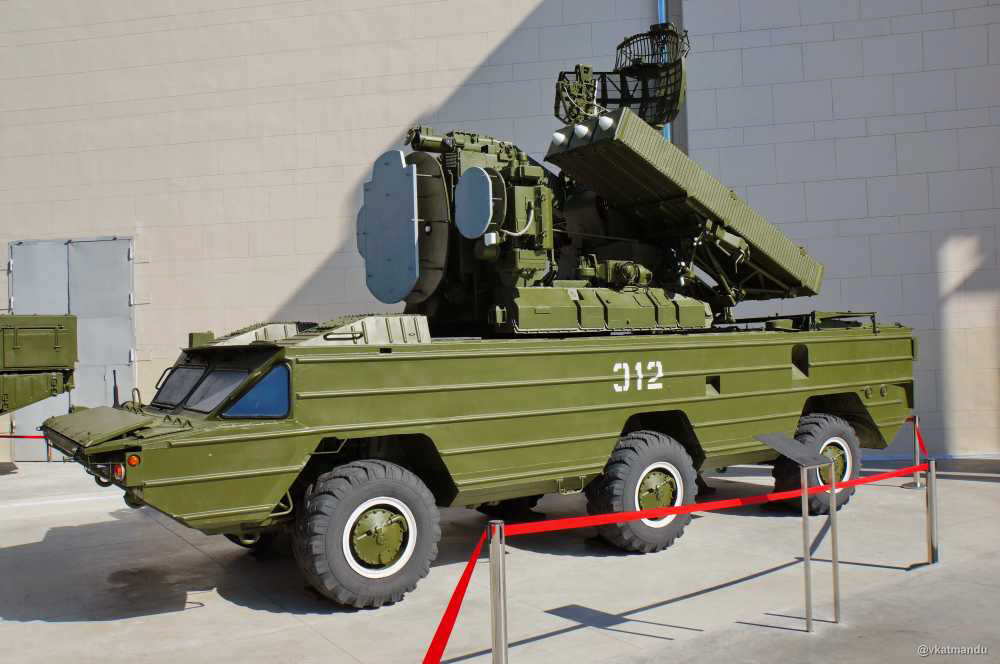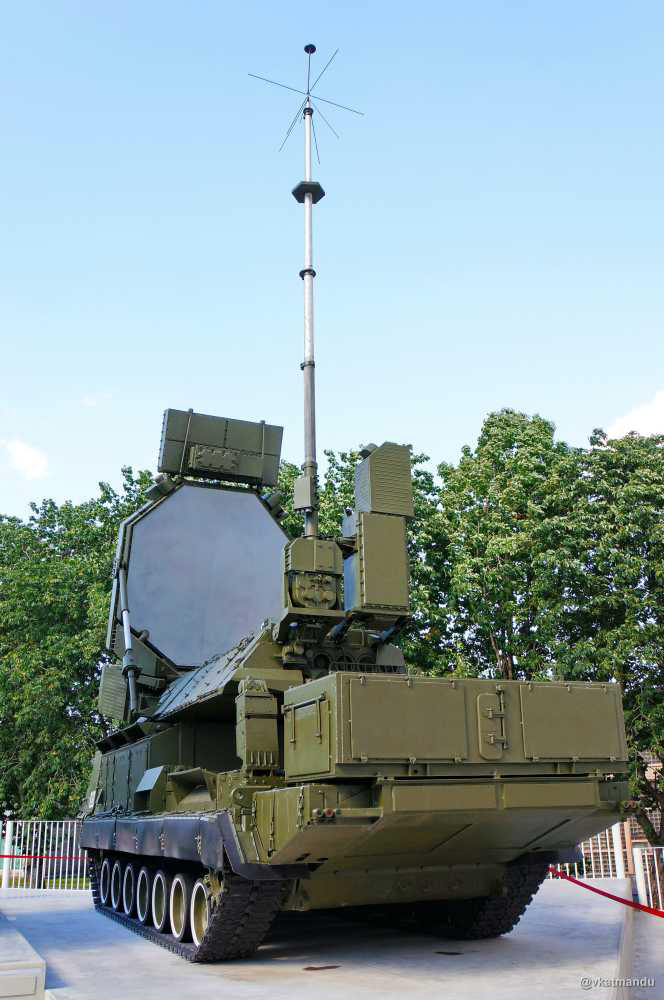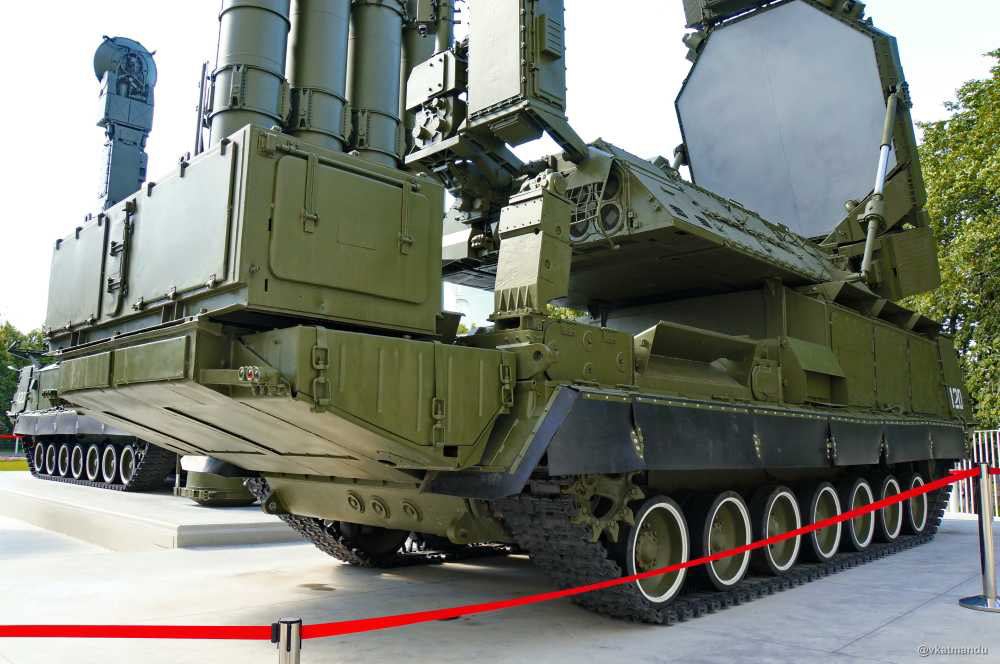 But we found that glossy steel stands were used for information & our markers. Fortunately Vuforia SDK demonstrated very good tracking quality even on this glossy surface.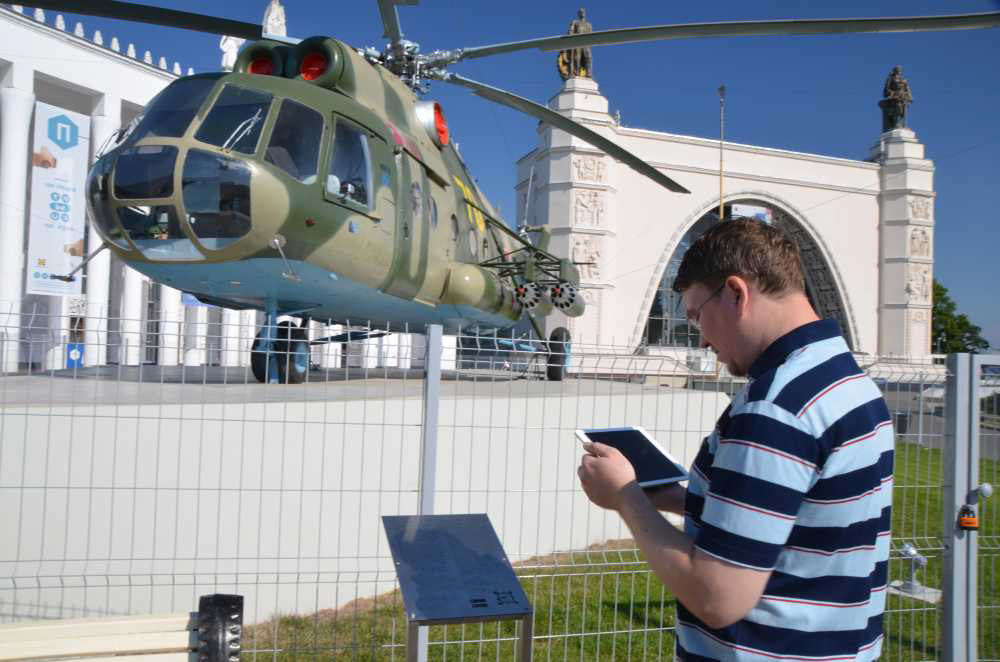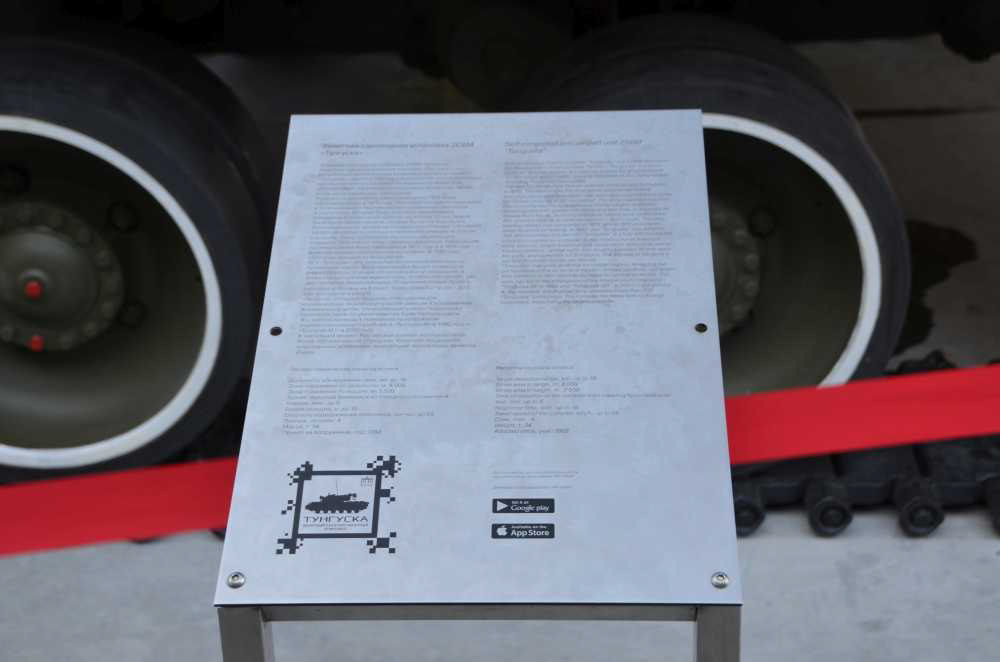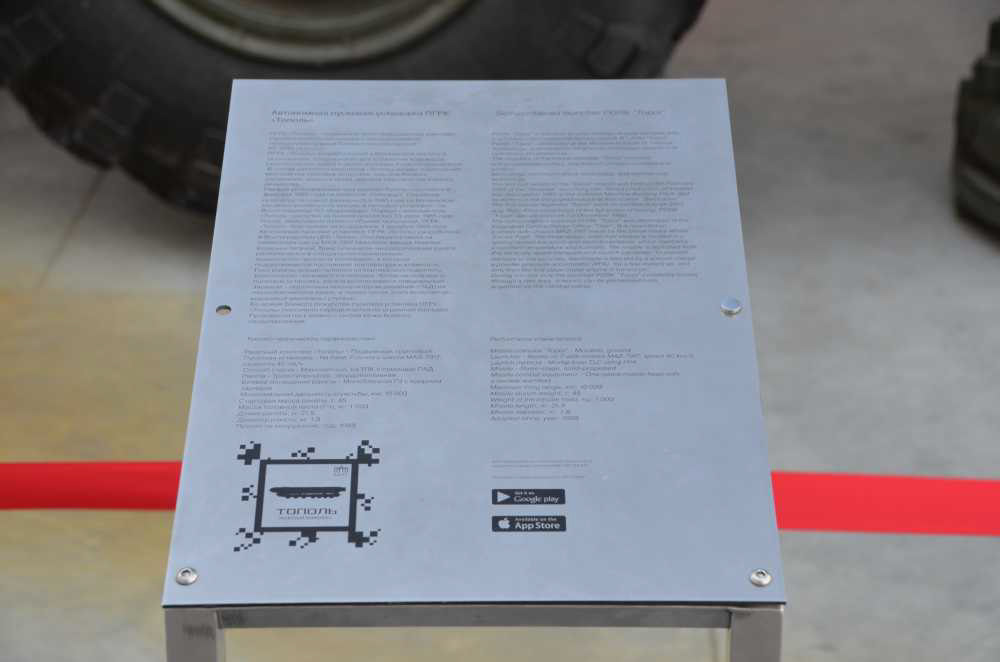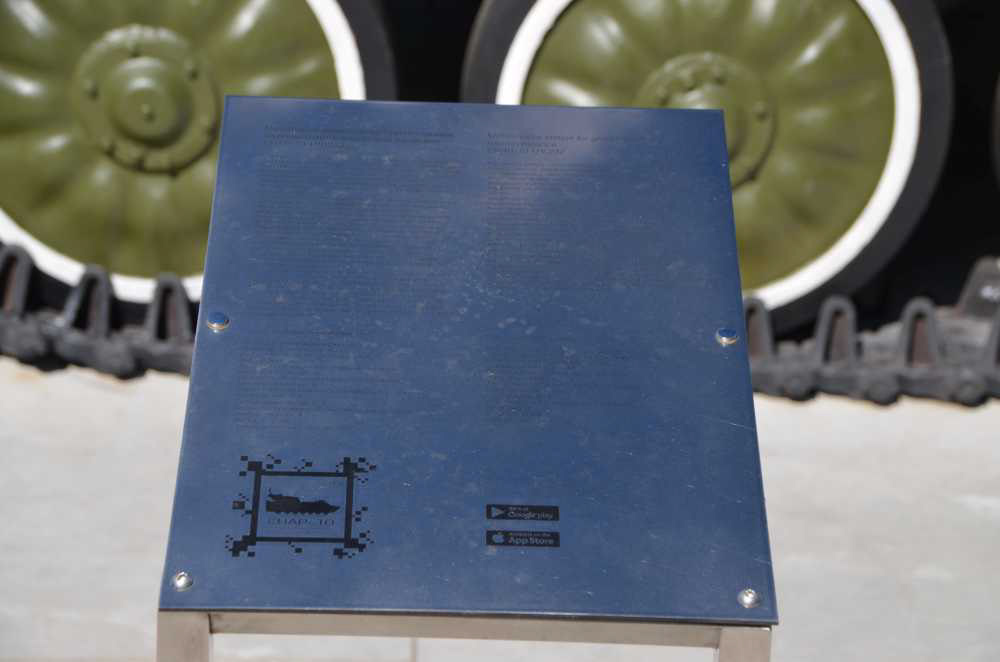 Final test demonstrated that everything worked perfect.
Exhibition
Exhibition had started, thousands of visitors attended it & we worked 10 days on support.
Fortunately, we tested app on 100+ devices in advance on the automated test farm & choose very powerful CDN for content delivery.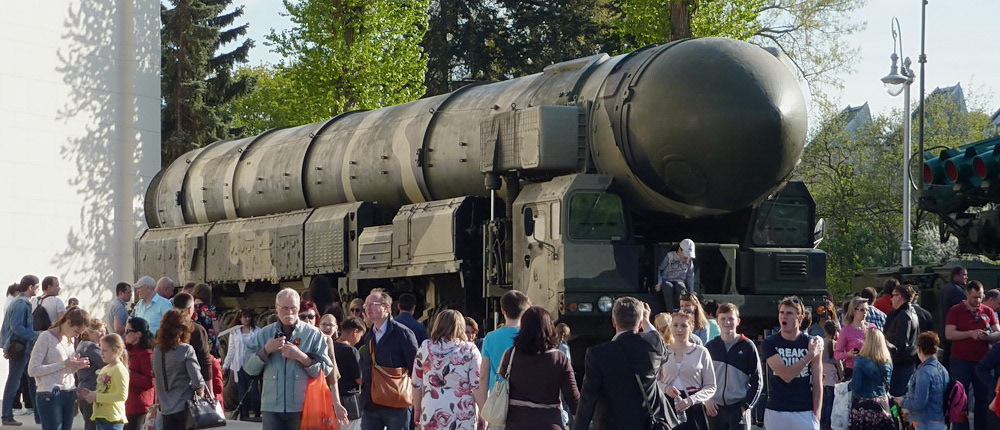 You can see one of the TV news about the exhibition. Sorry for Russian language in it.
Results
The exhibition received a new interactive dimension. We talked with visitors about innovations in technology with the help of augmented reality.
Country's leading media told about how mayor of Moscow examined the the virtual exhibition. 
And for 10 days of the May holidays, the application was used by more than 10 thousand people.
Especially the kids liked the application, and we were even asked to put tags in free access so that they could play with the machines in any place.