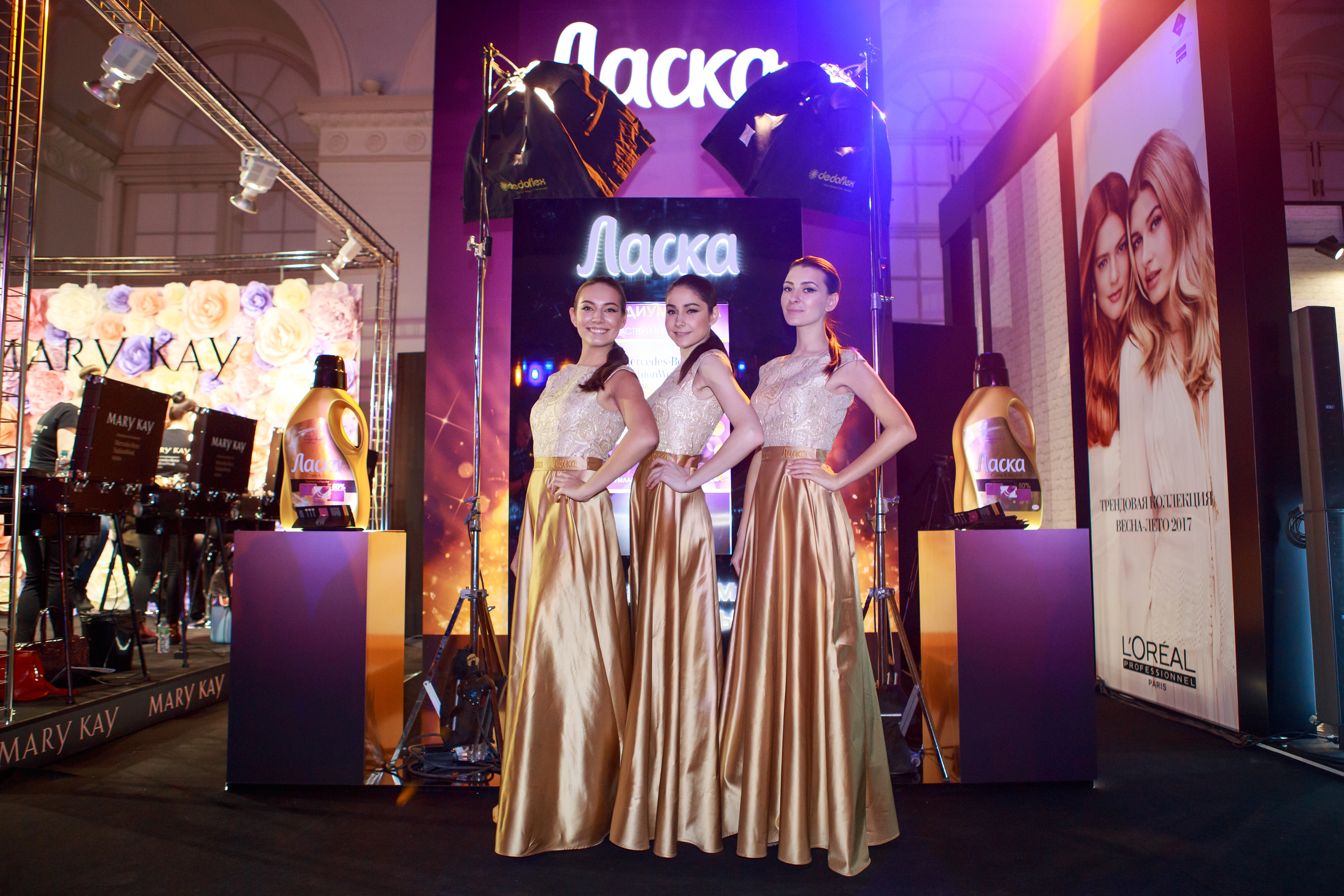 PODIUM WHERE YOU ARE
automated photo booth with augmented reality at Mercedes-Benz Fashion Week
Client
Henkel is an international corporation that has been manufacturing cosmetics, household goods and personal care products for more than 140 years. Henkel brands are so popular that advertising these products often becomes a meme.

Project goal
Mercedes-Benz Fashion Week is a presentation of new collections from famous designers, glamorous guests and just fashion lovers. Client needed to attract visitors and demonstrate his products through fashion prism.  
We were asked to come up with an attention-getting activation and develop a visual style for it.
Concept
We got the idea that every girl who loves beauty and fashion wants to be on the podium and, of course, wants to celebrate this event on Instagram.

We researched hundreds of references like these and found visual style very similar to fashion photo session.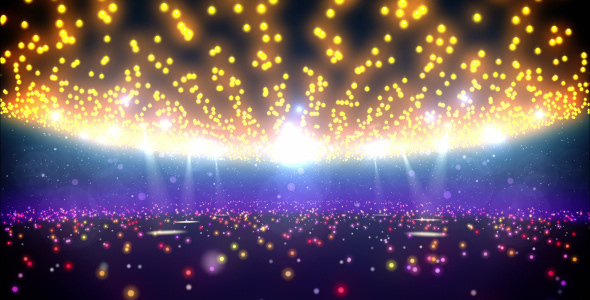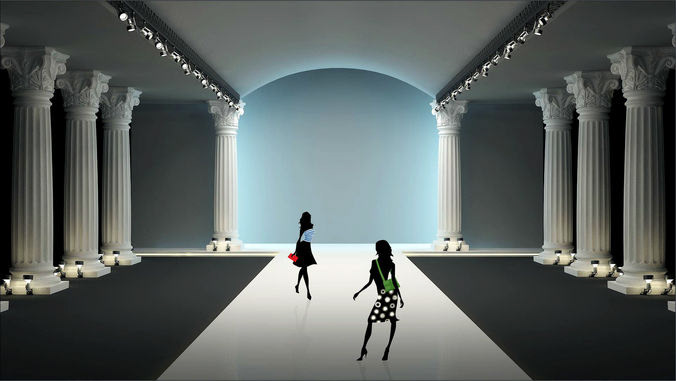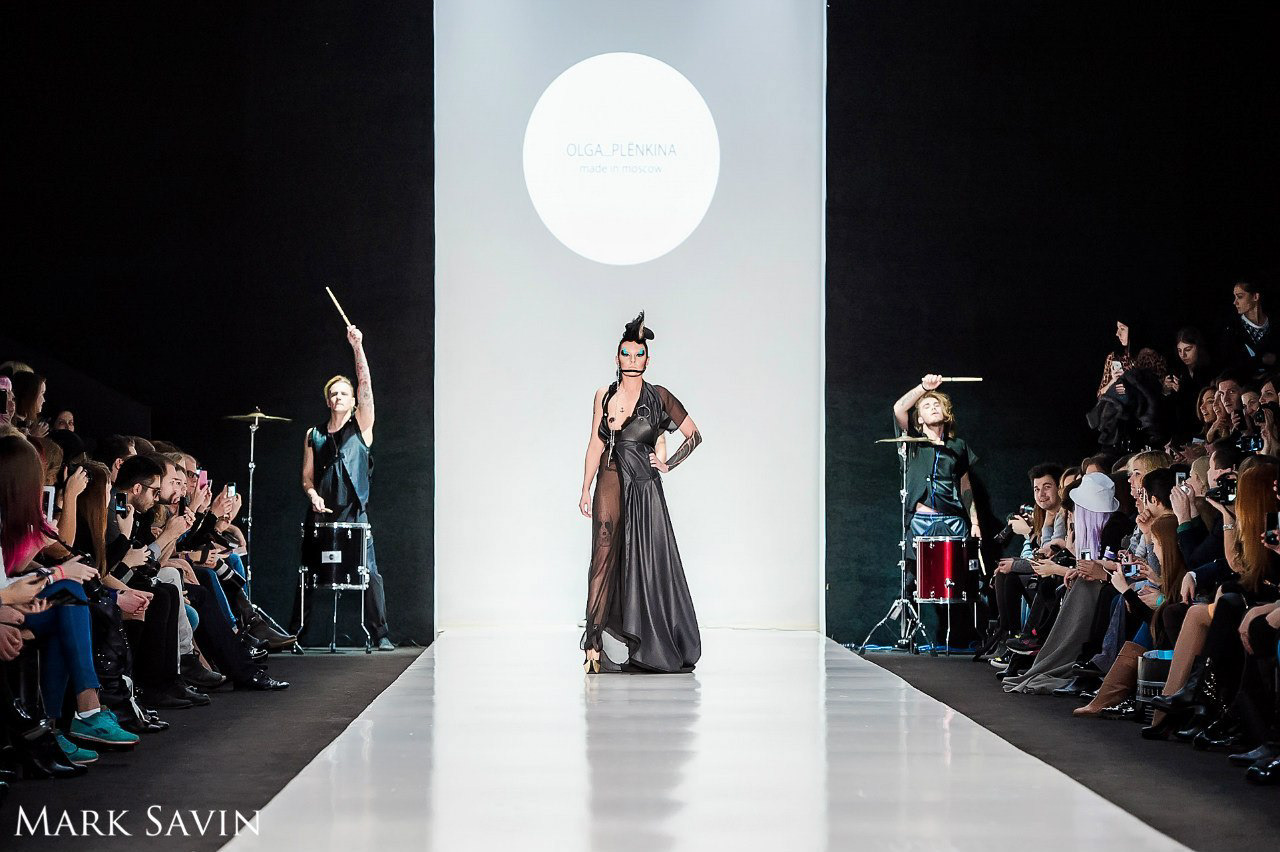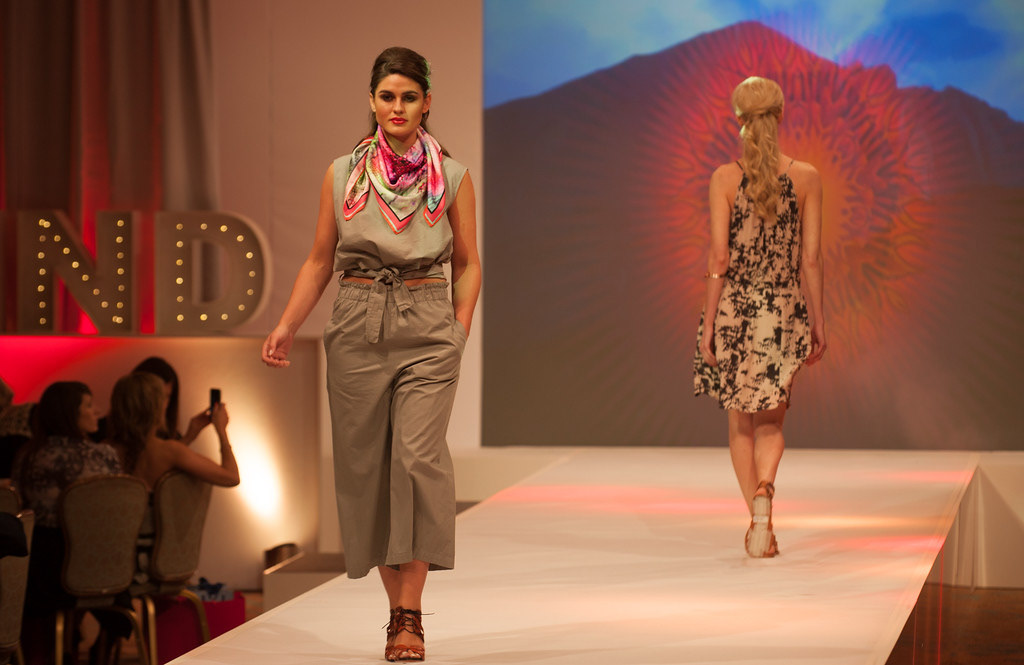 But how to photograph more than a thousand visitors per day and make boomerang videos, to achieve high quality and attractive branding without dizzying fees for photographers, stylists, makeup artists, retouchers, video editors and social media guys?
We decided to make an automatic photo booth with augmented reality, which automatically photographs visitors on the podium, processes photos itself and publishes them on the Instagram social network and on the brand's website. A seemingly simple idea in implementation required a lot of effort and attention.
Development
As always we created visual project structure and found that it is not so simple how we thought then writing project concept.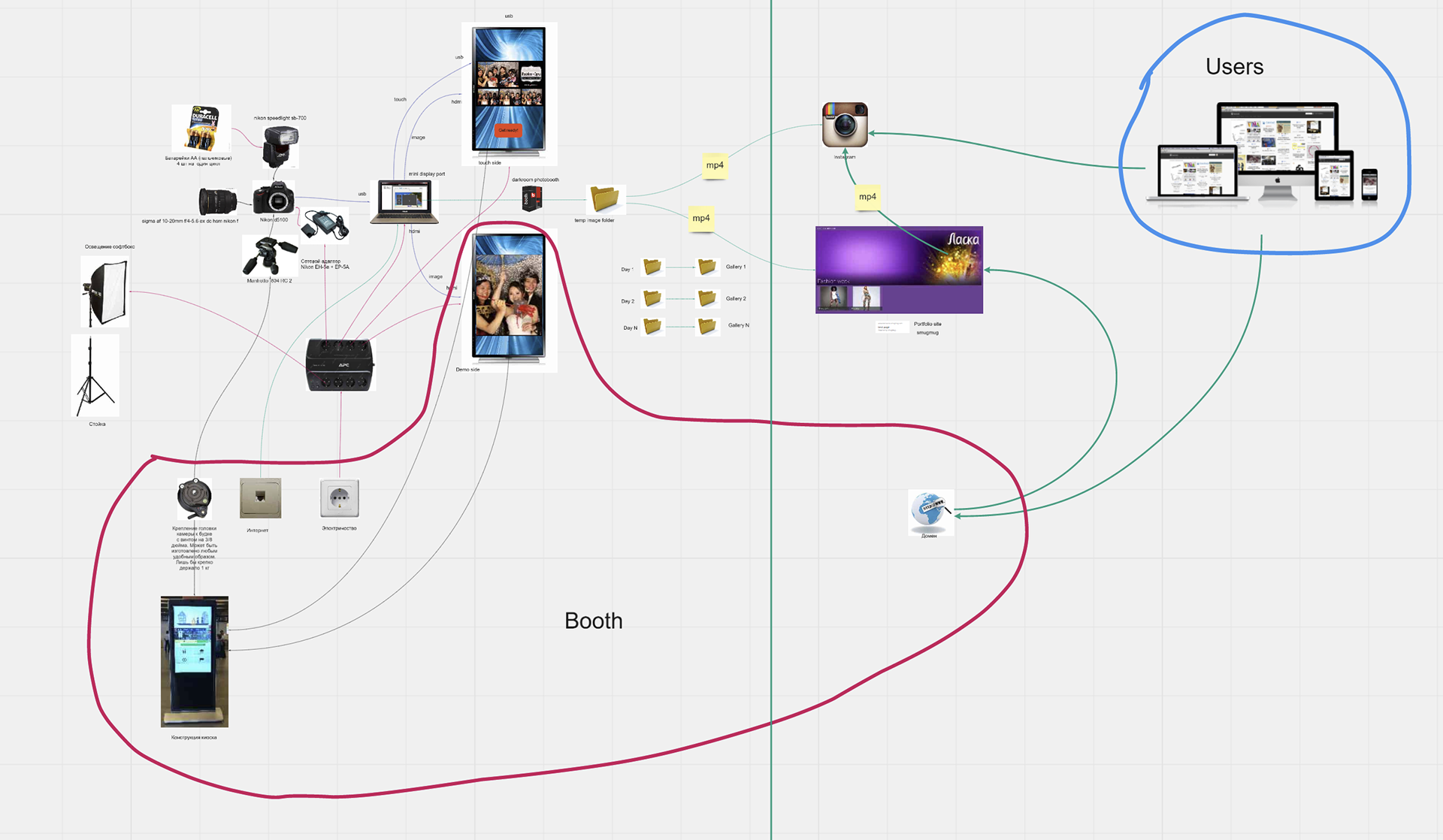 We built small hardware prototype at office and made a lot of tests in many configurations.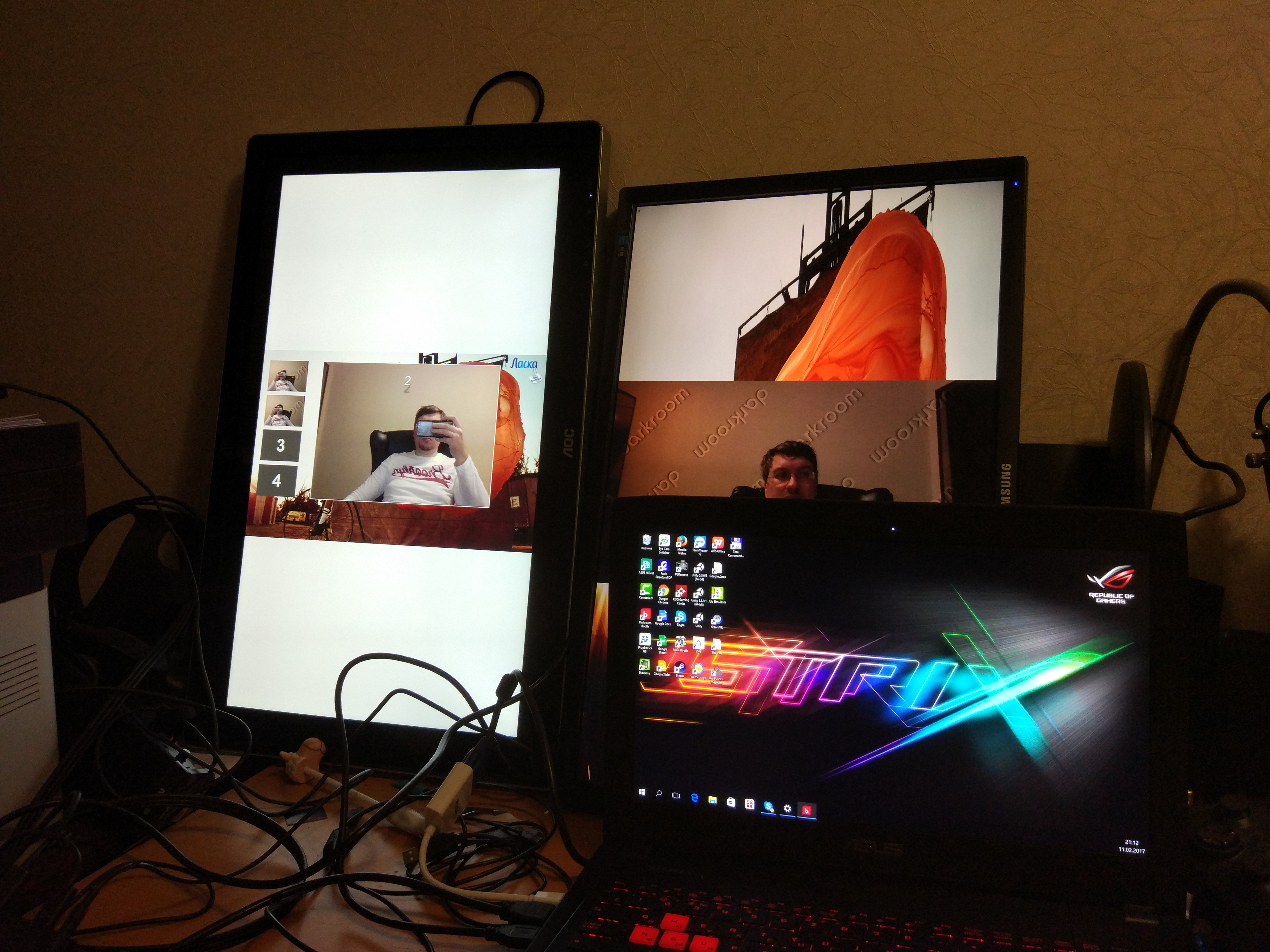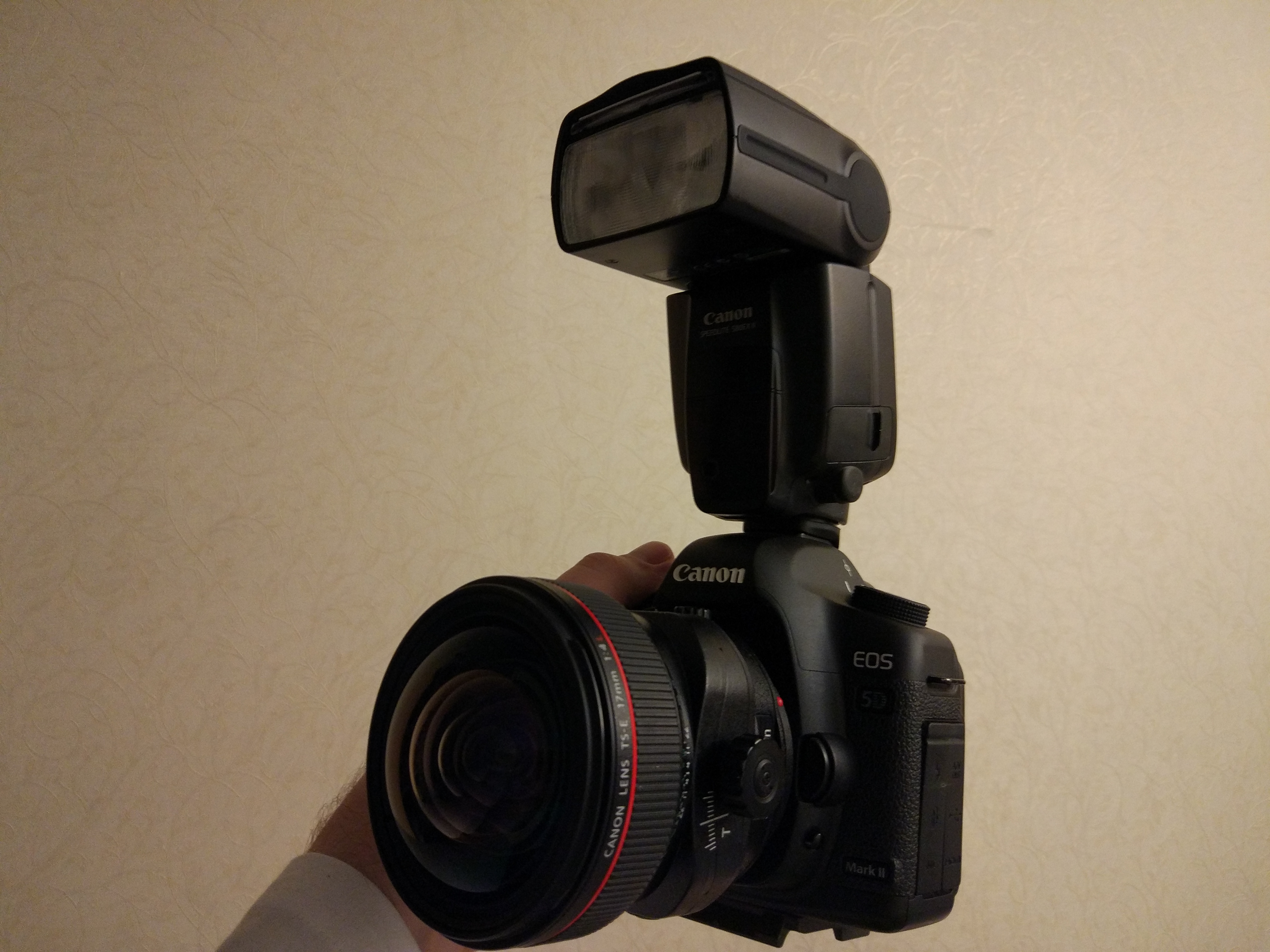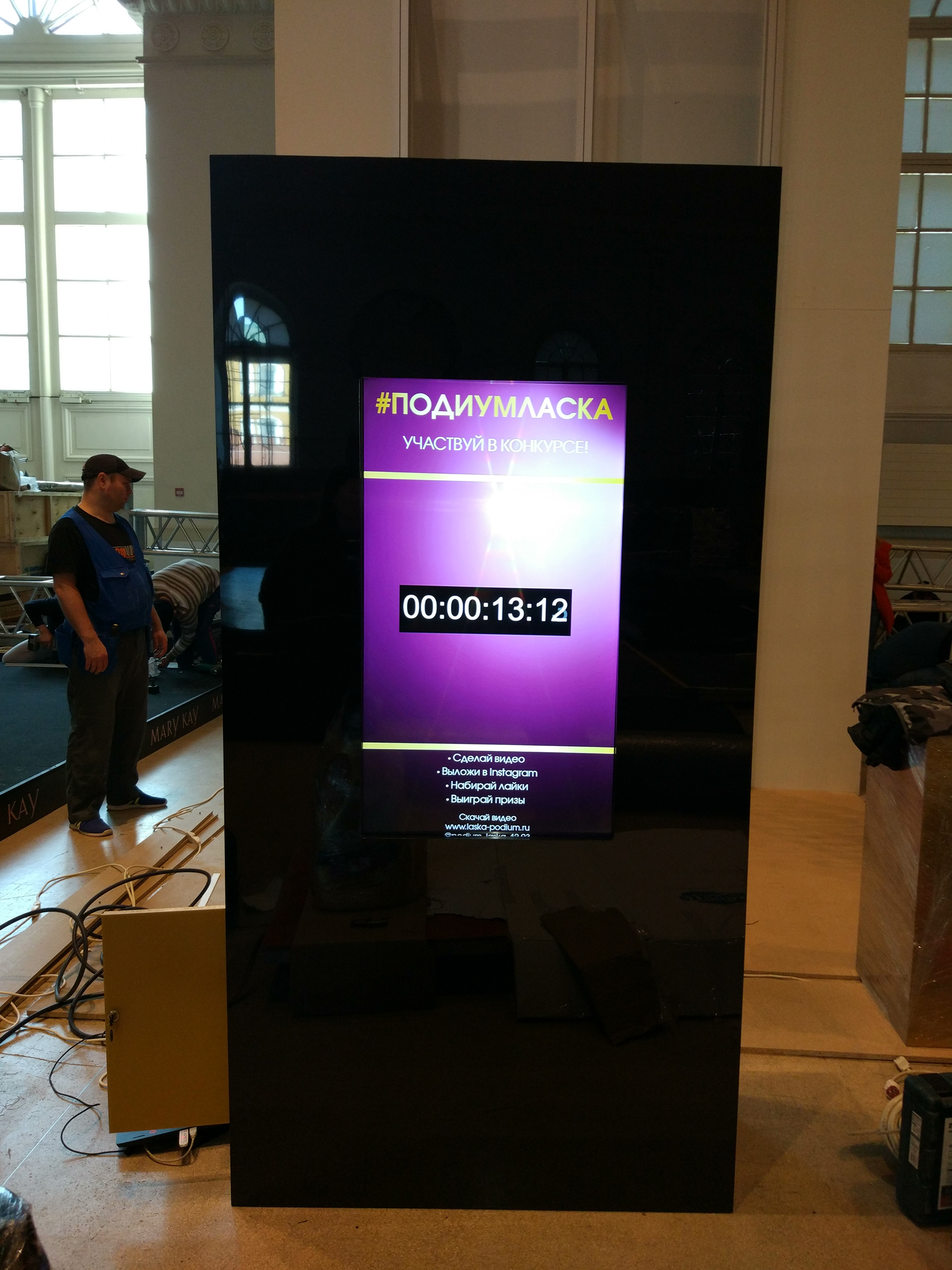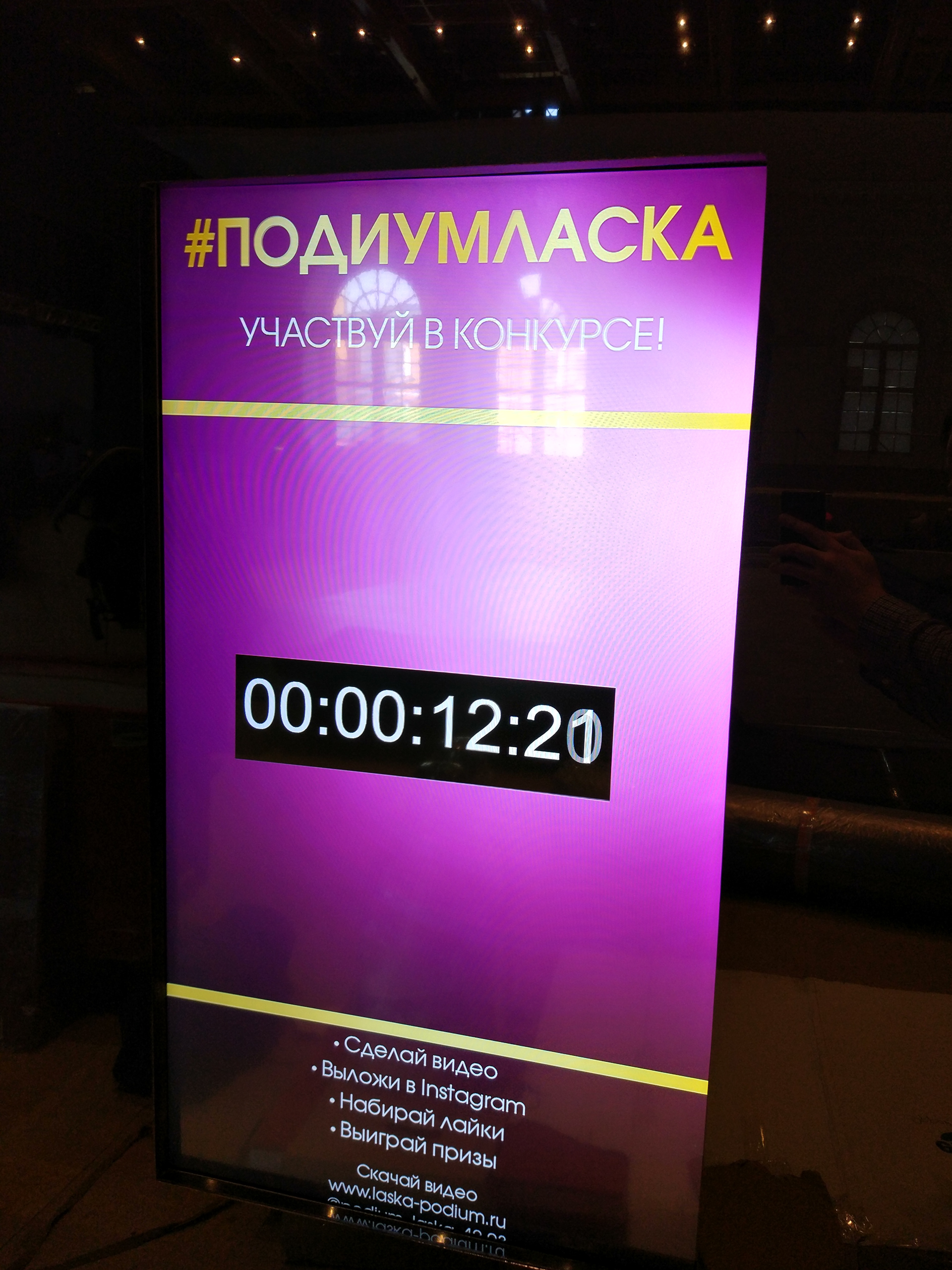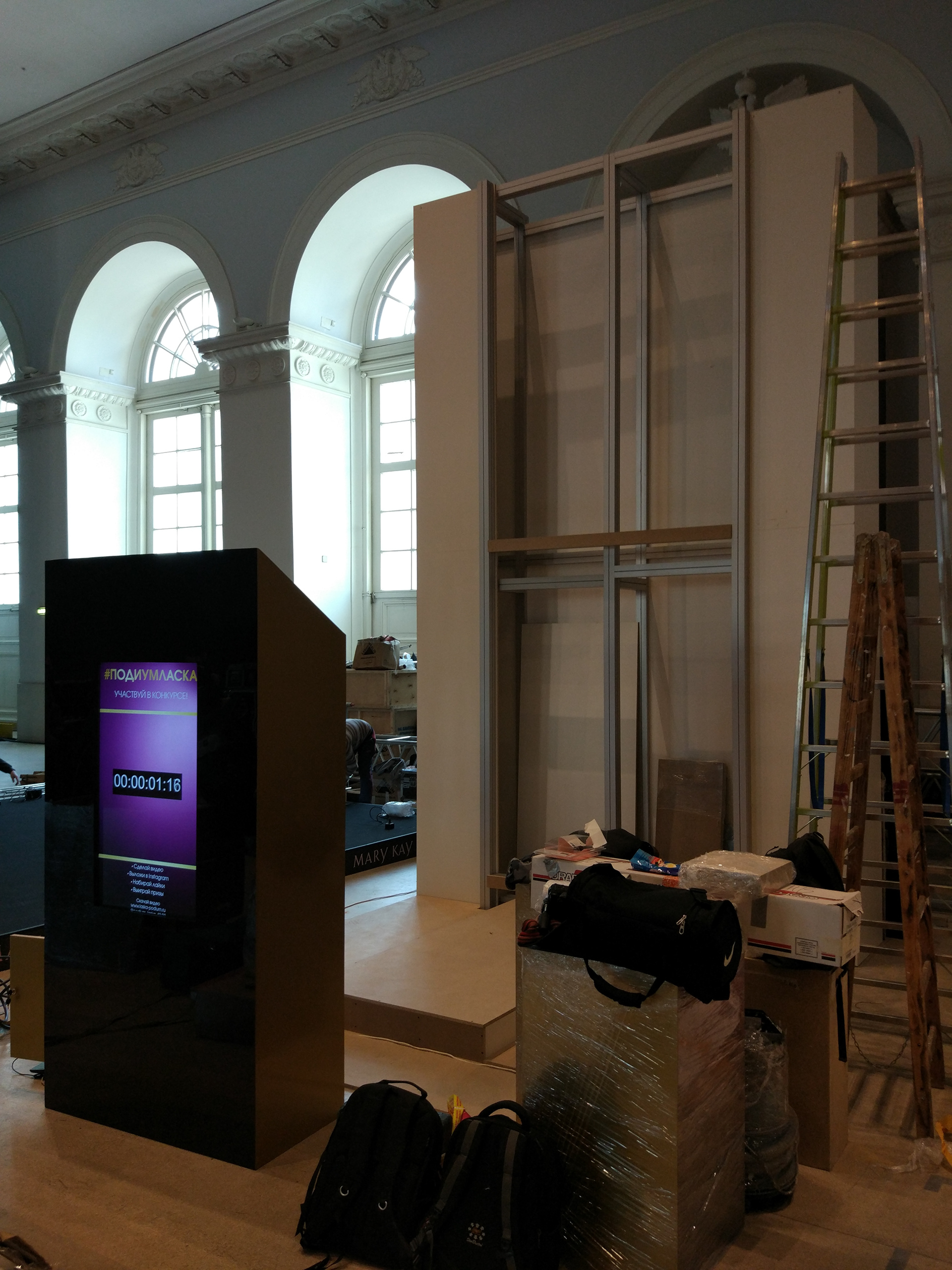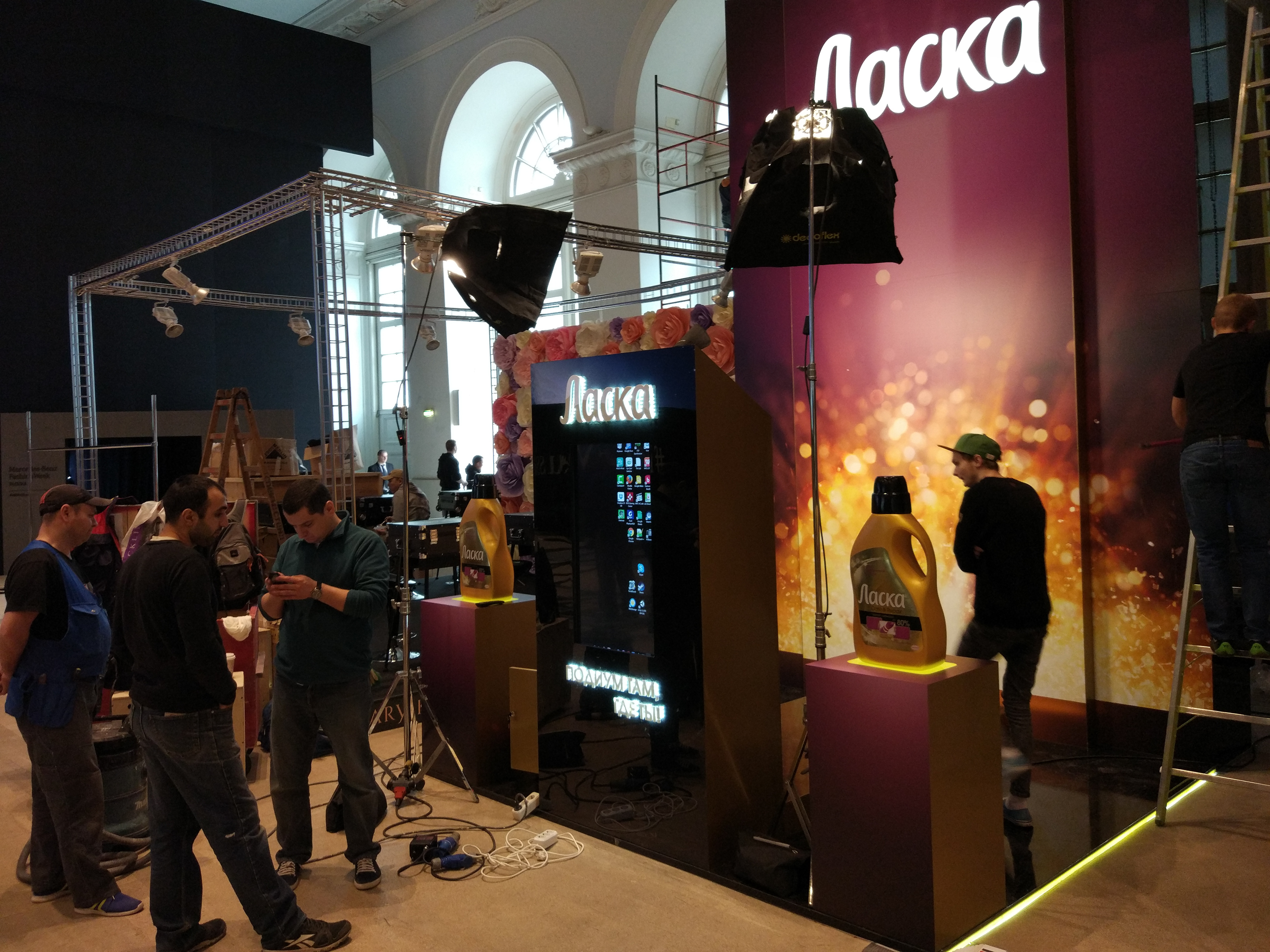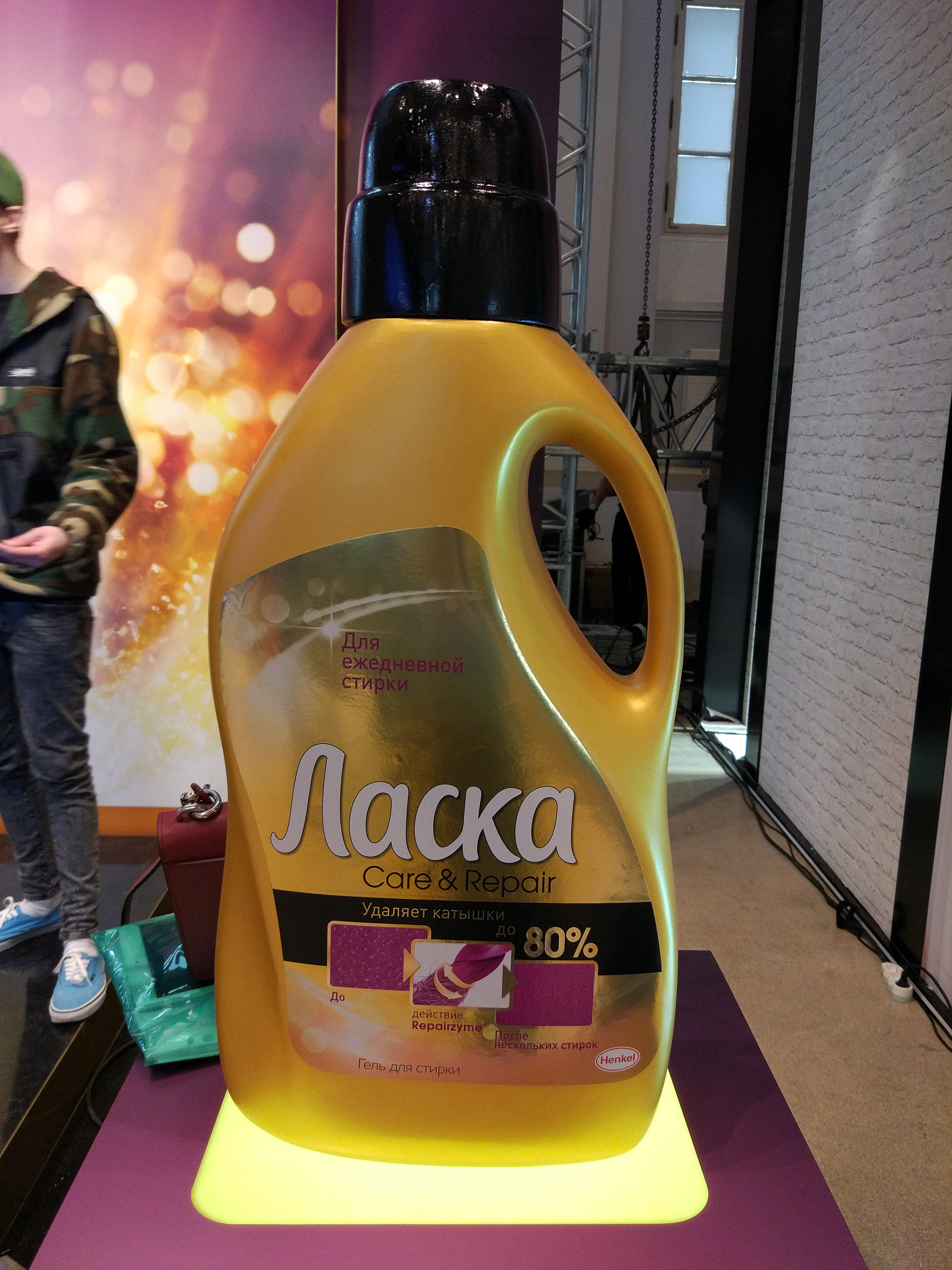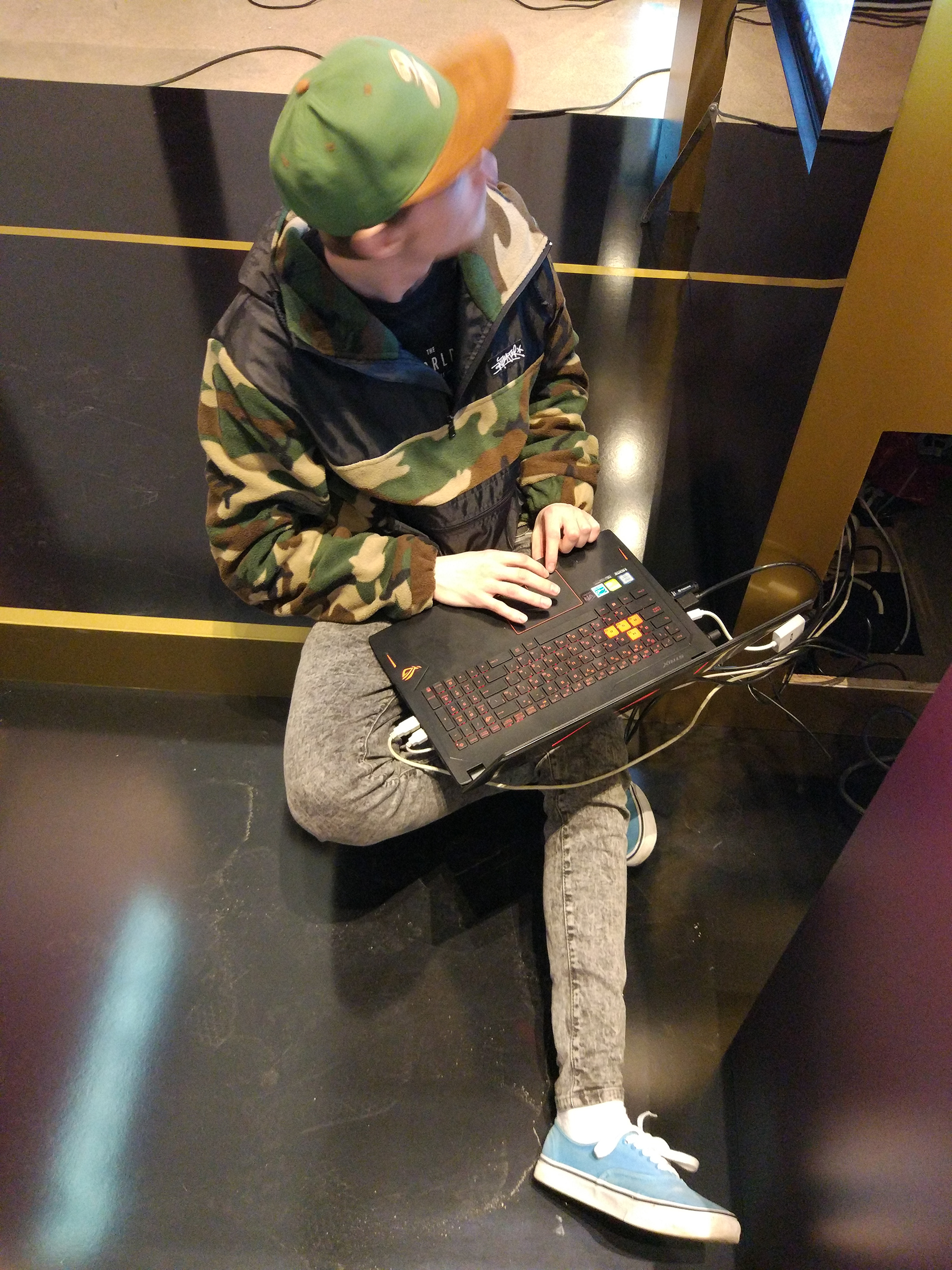 Firstly, we found that distance between camera and podium will be just a little more then 2 meters. We solved the task by integration a good SLR camera with a wide-angle lens in system and automatic management of this camera. And we found such a lens, which would not add a few extra pounds to the women of fashion!
Secondly, not all cameras supported access by third-party applications for taking a photos and receiving an image file for further processing. After painstakingly studying the camera market, the Nikon 5200 and the Nikon AF DX NIKKOR 10.5mm lens appeared in the photo booth. And after connecting the appropriate cable from the server to the camera, the automation also worked.
Despite the difficulties of implementation, there was no easier way for visitors to get a professional photo shoot at Mercedes-Benz Fashion Week.
· You find the stand of the Laska brand,
· Beautifully posing on the catwalk (you can immediately with friends),
· You get a video loop (boomerang, fashionable at the time) from four photos that already have filters,
· And ready - Boomerang in your Instagram account and on the brand's website.
One day before the event we started installation on-site and testing. We found that we should change buttons positions a little and change pauses time between shots. 
Also we were teaching promo girls how to use this photo booth.
Expo time
It was fantastic time! Hundreds of very beautiful people visited Henkel booth and used our system. It was a lot of happiness there. Promo girls used system without our IT guys and everything worked very fast.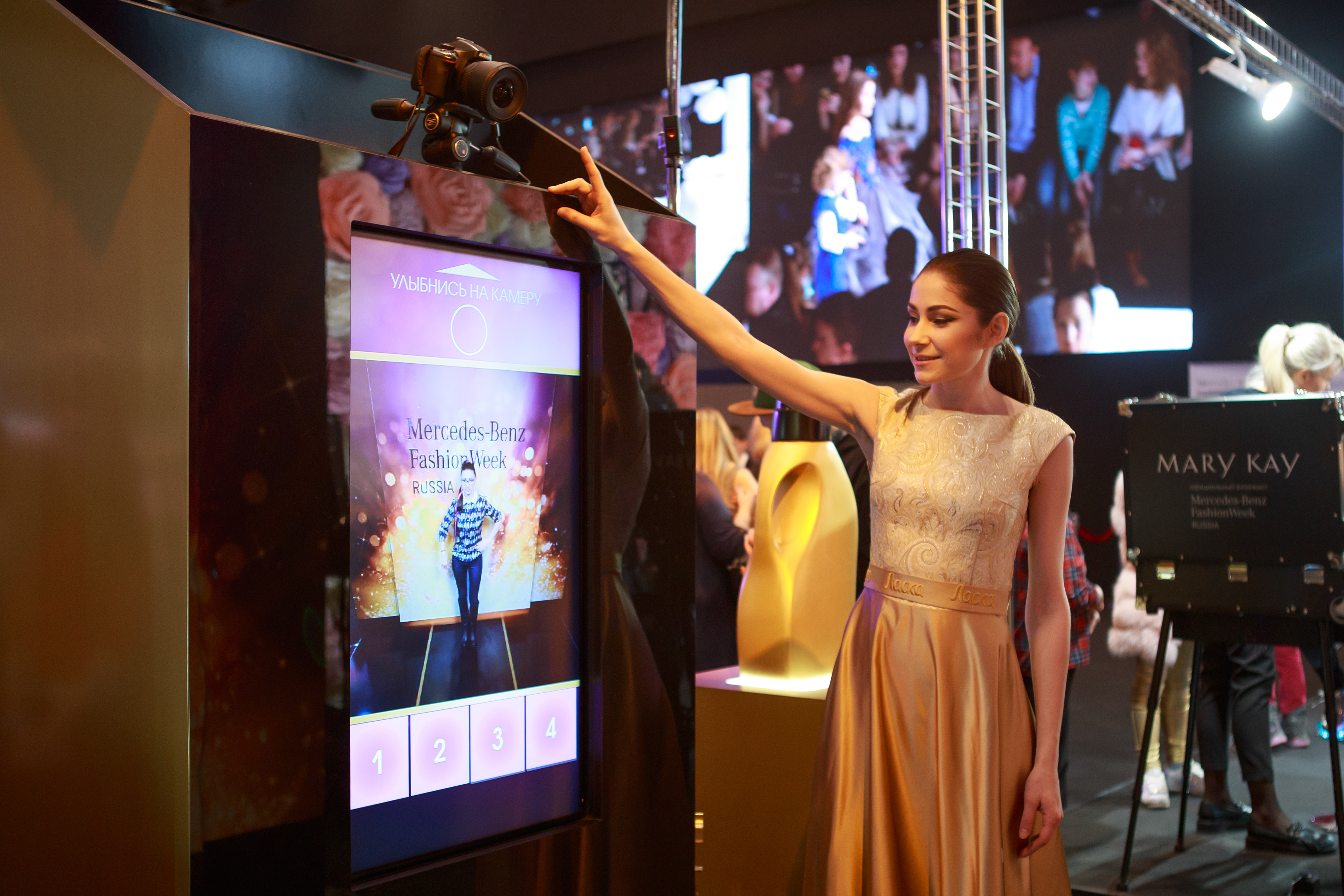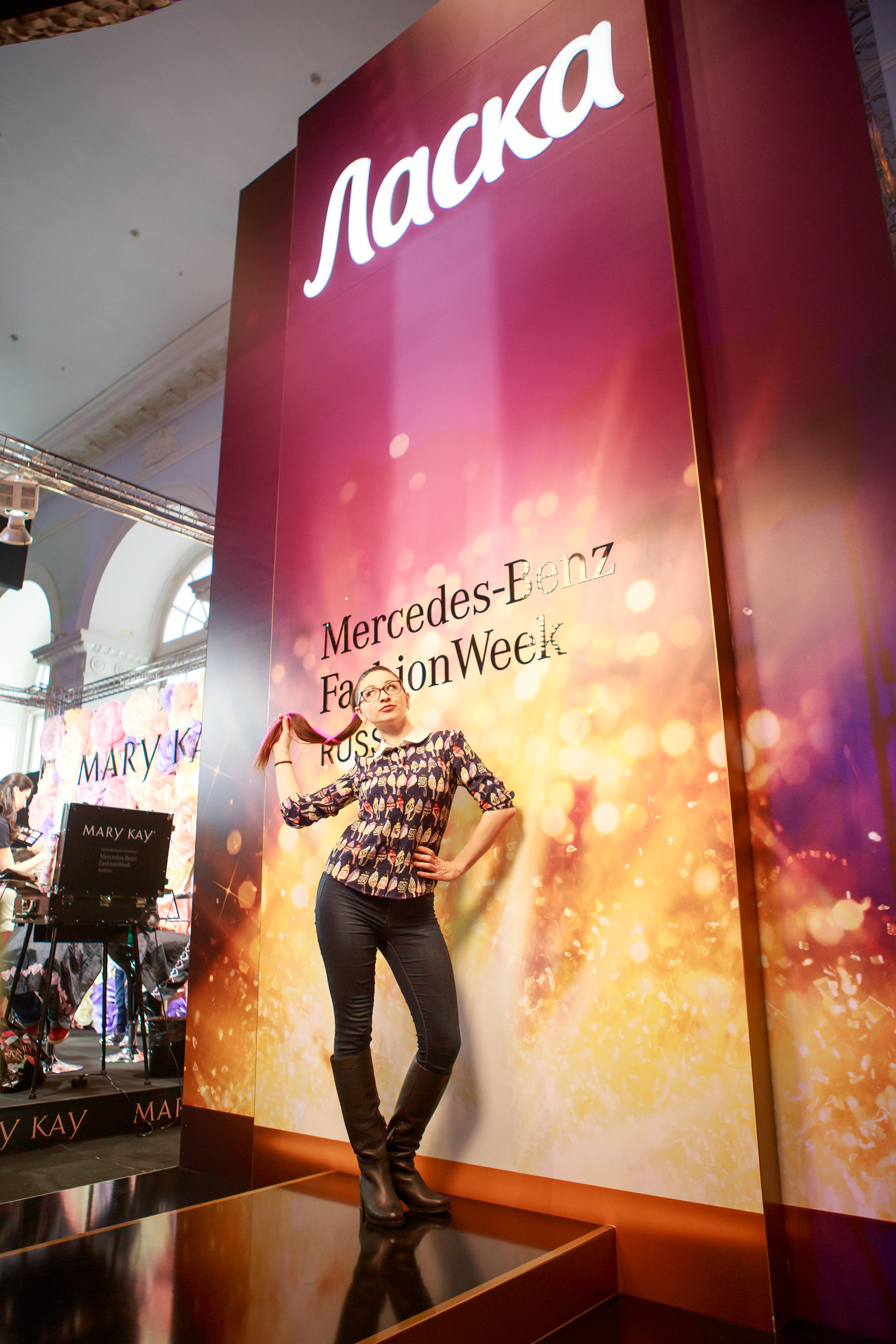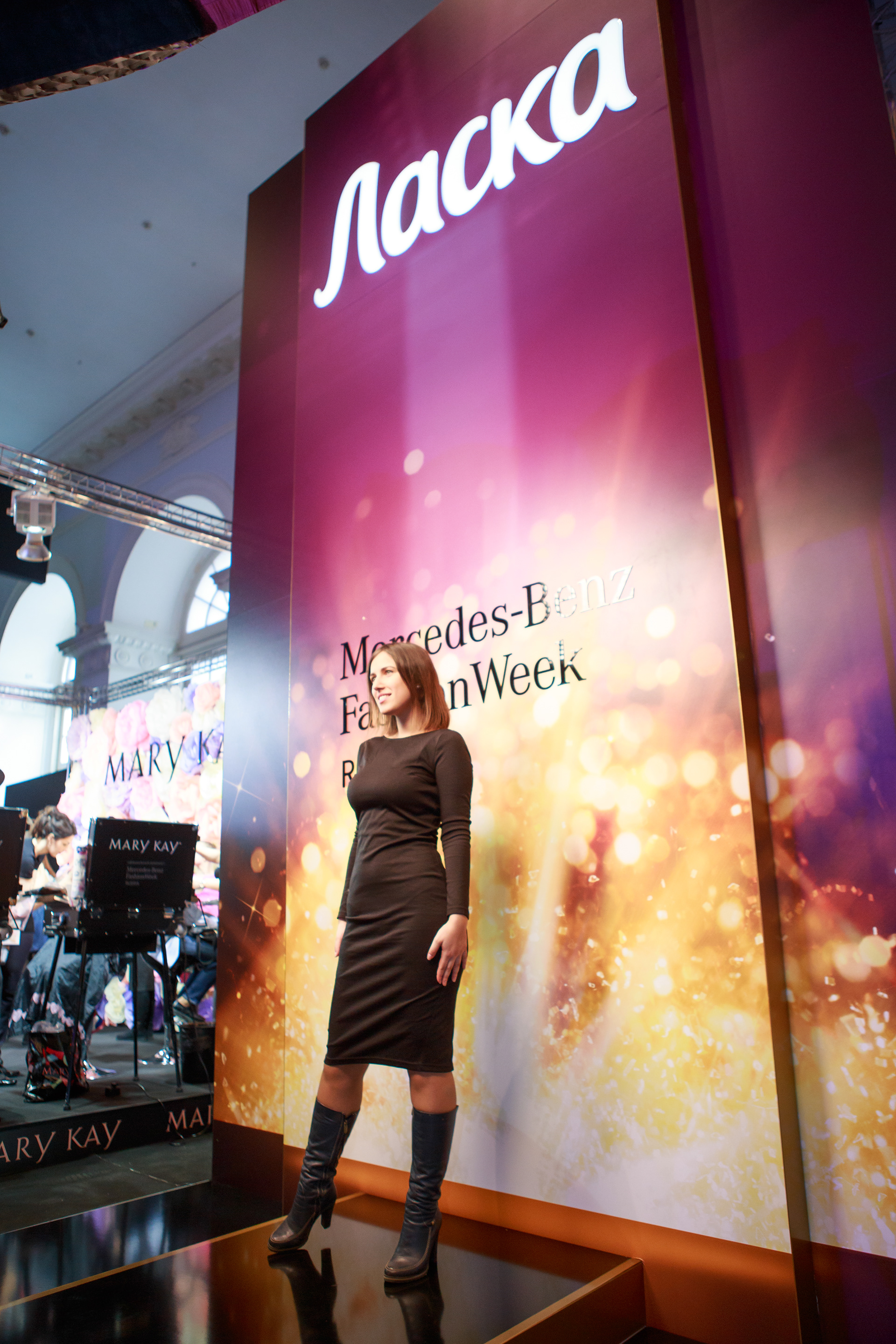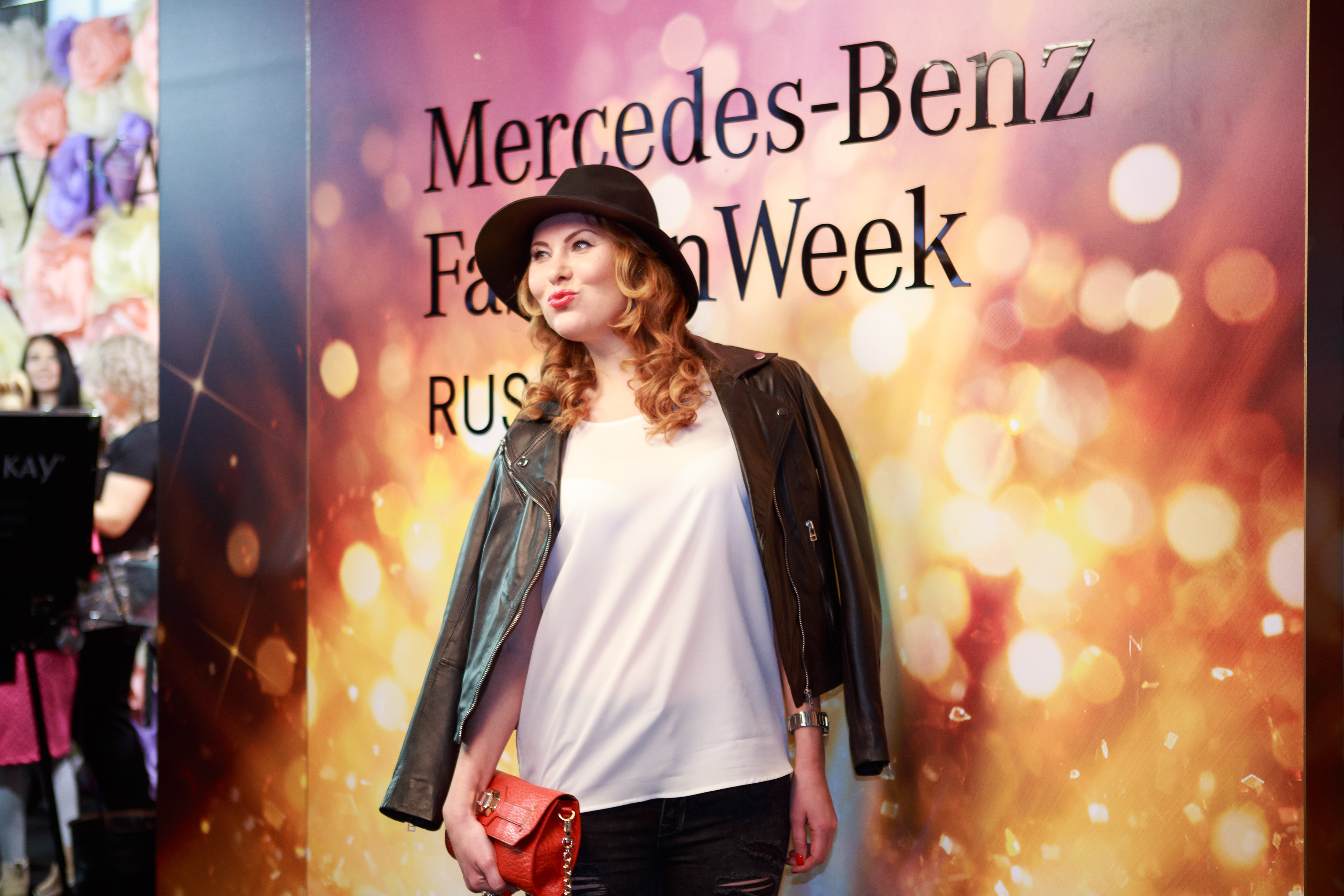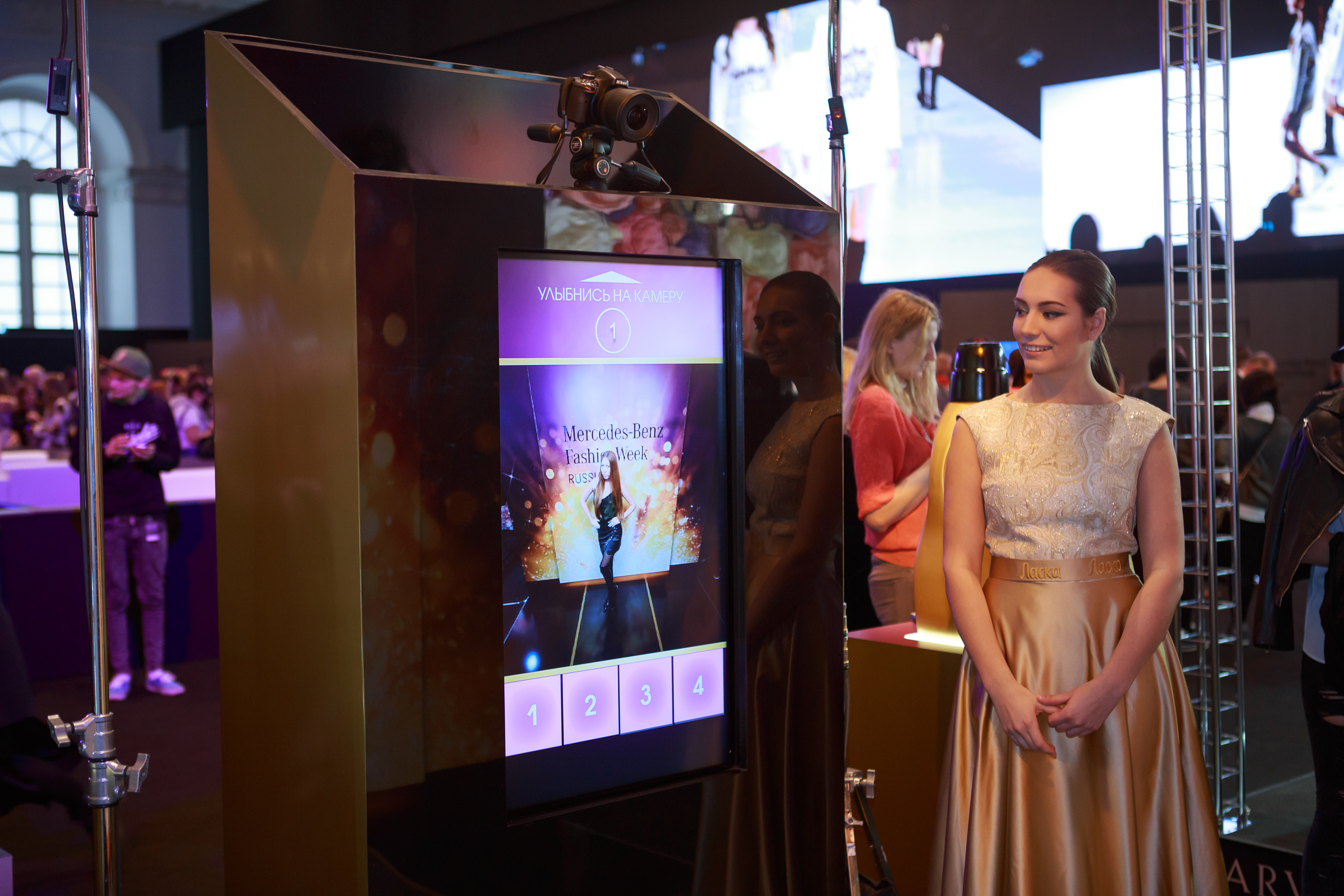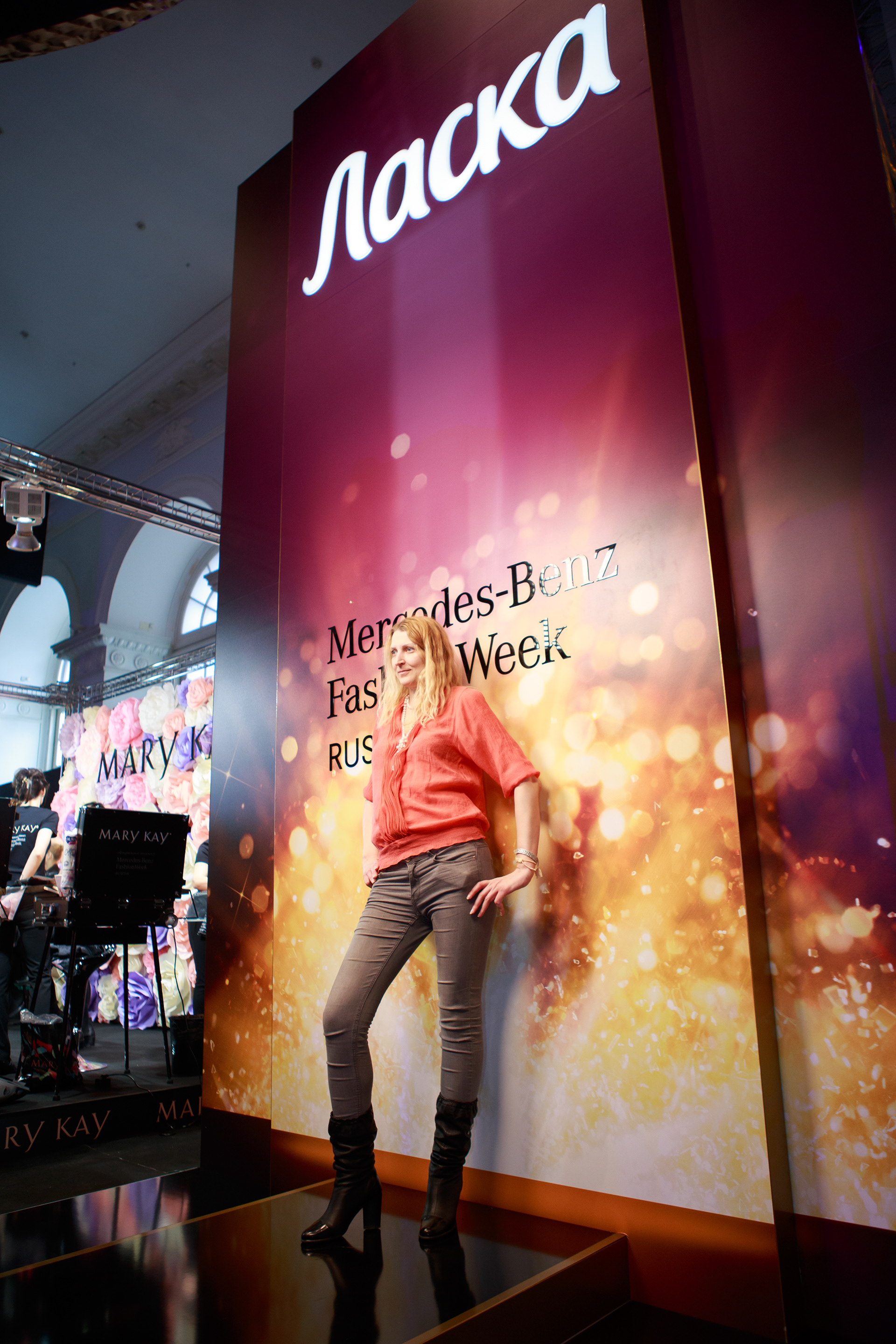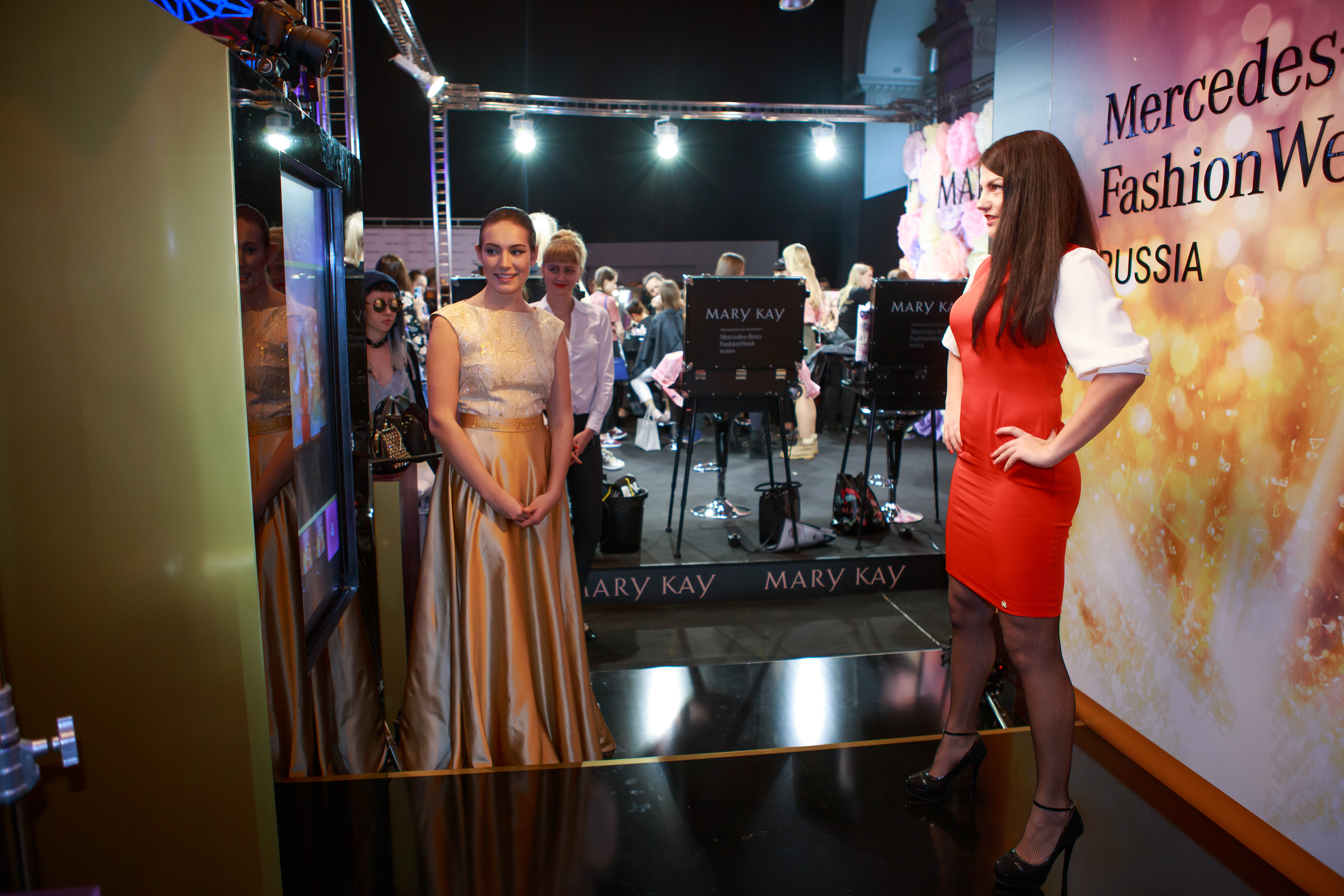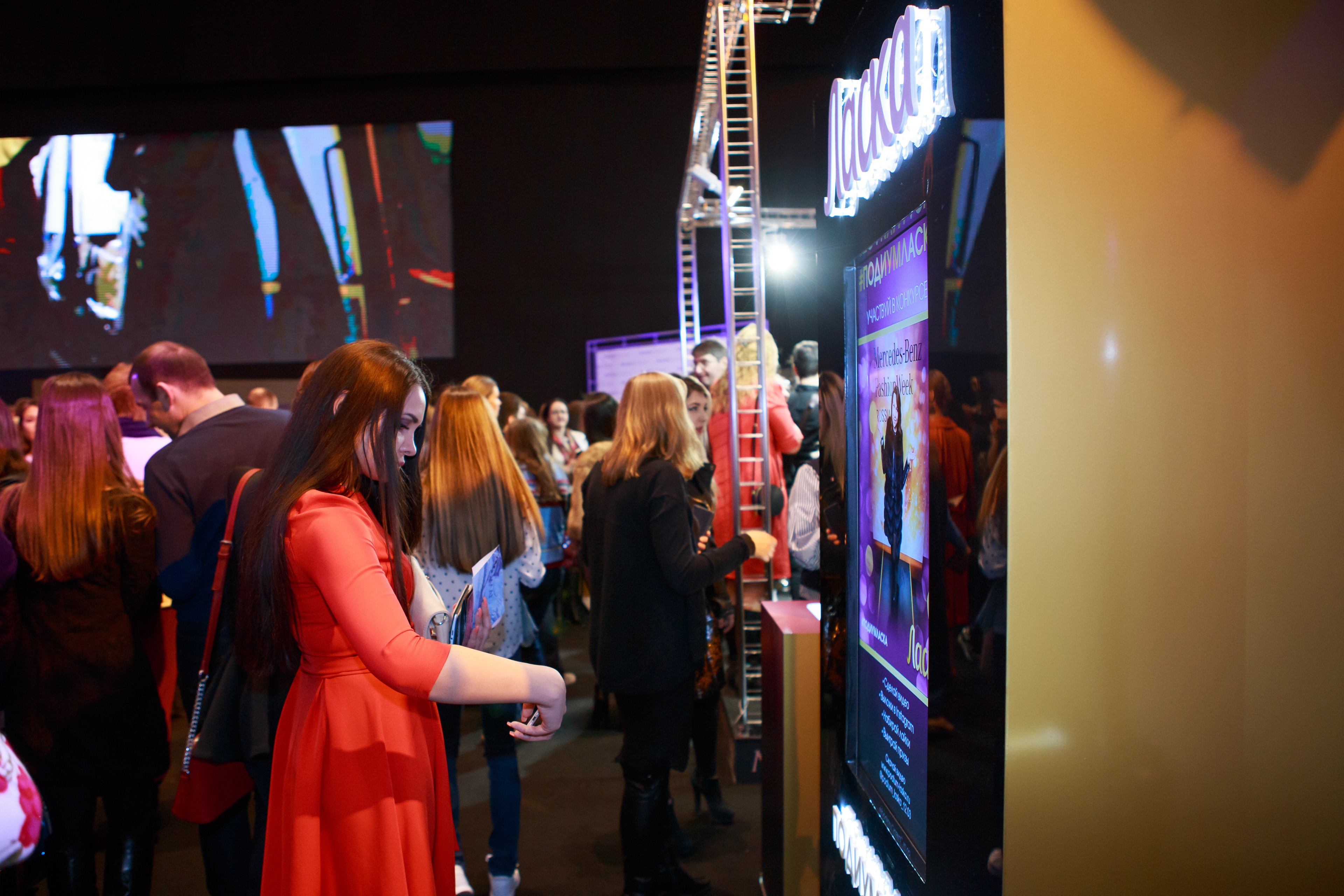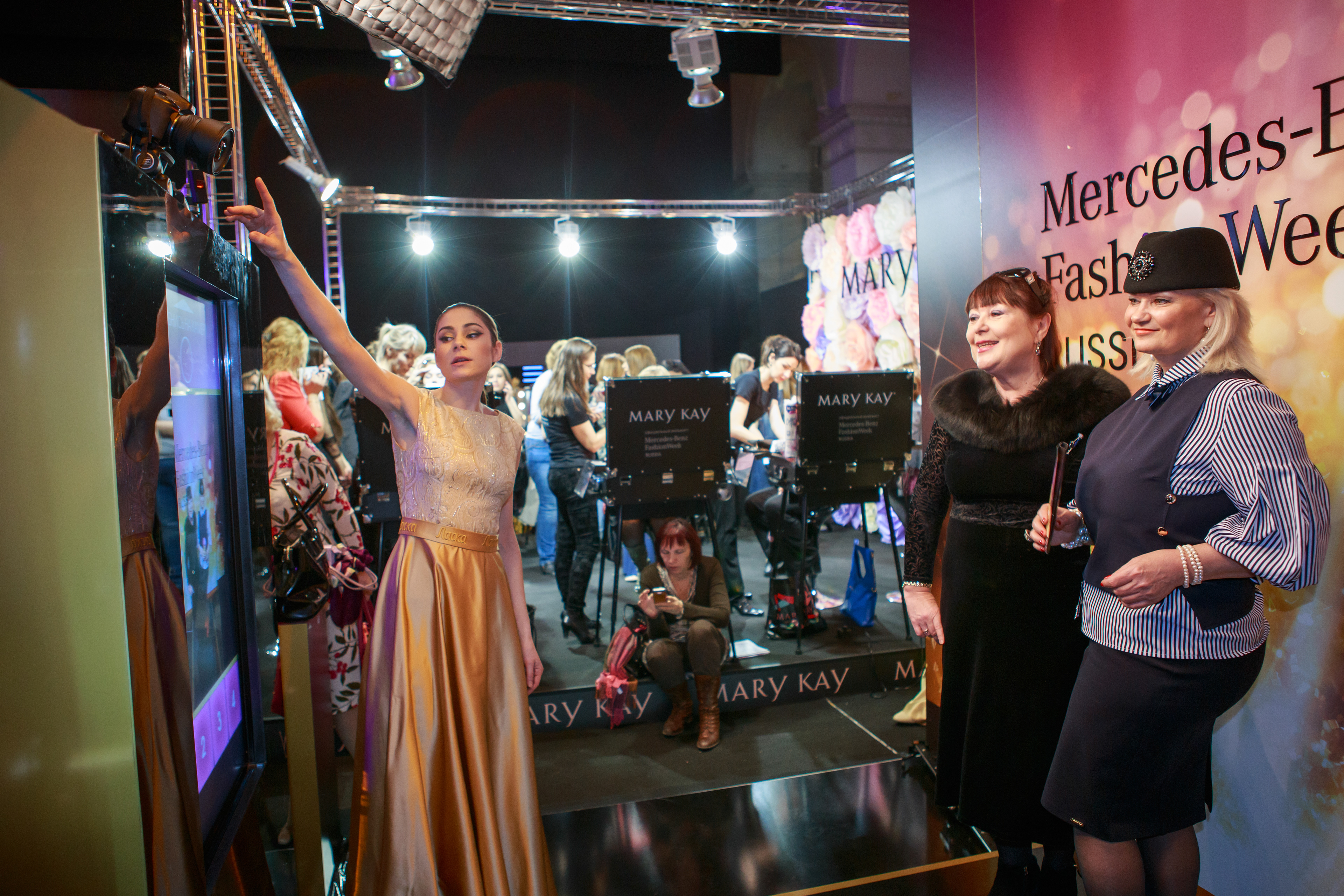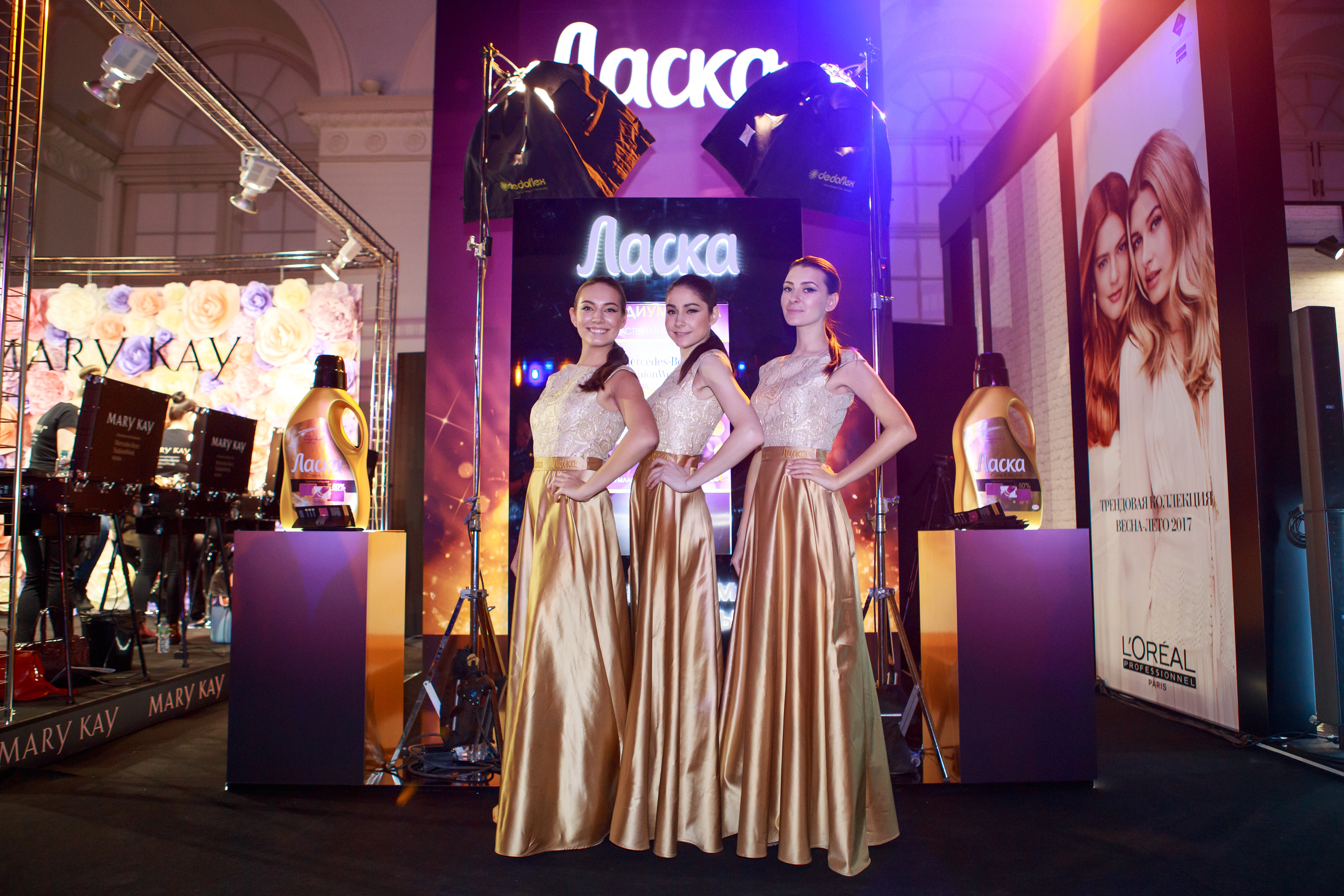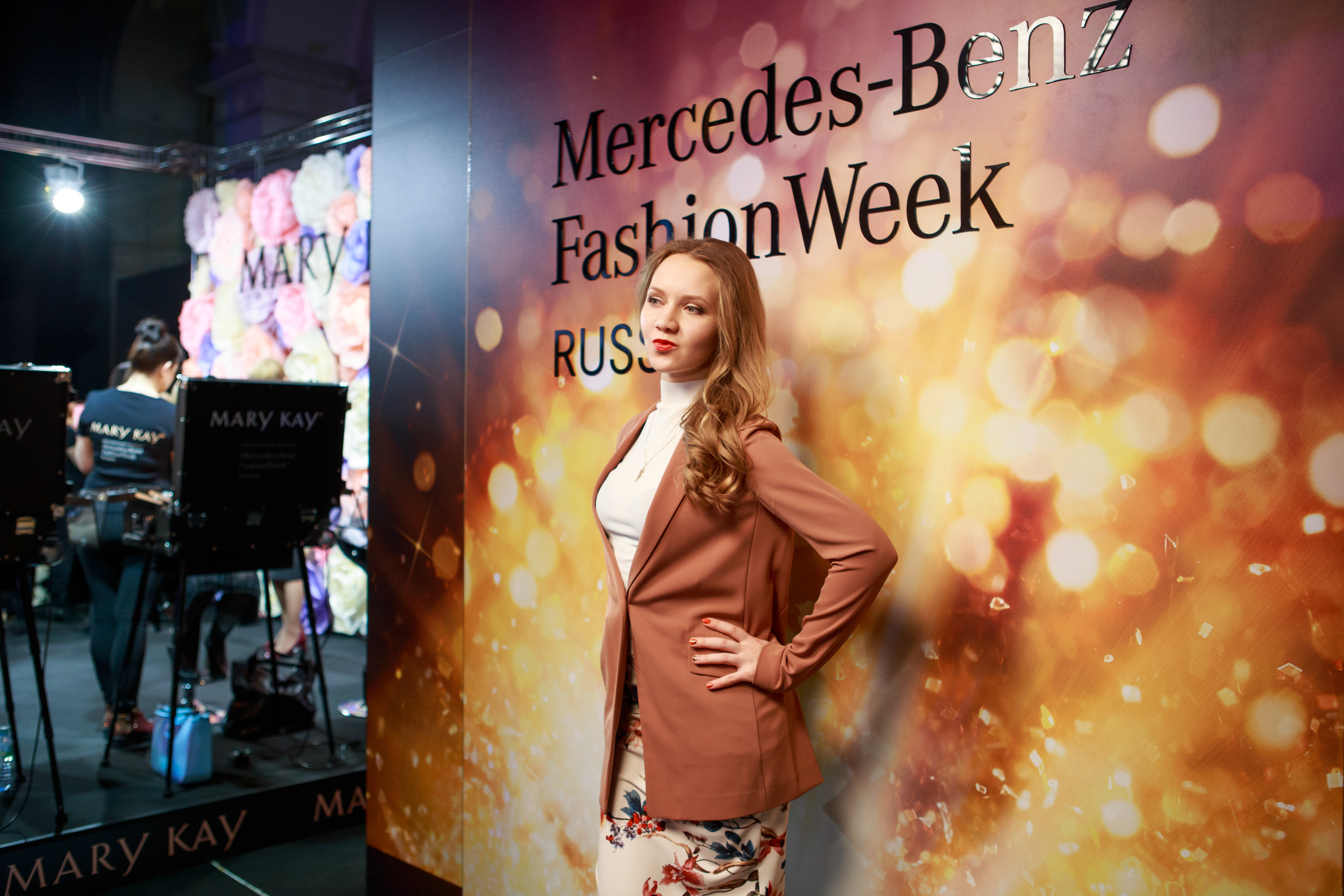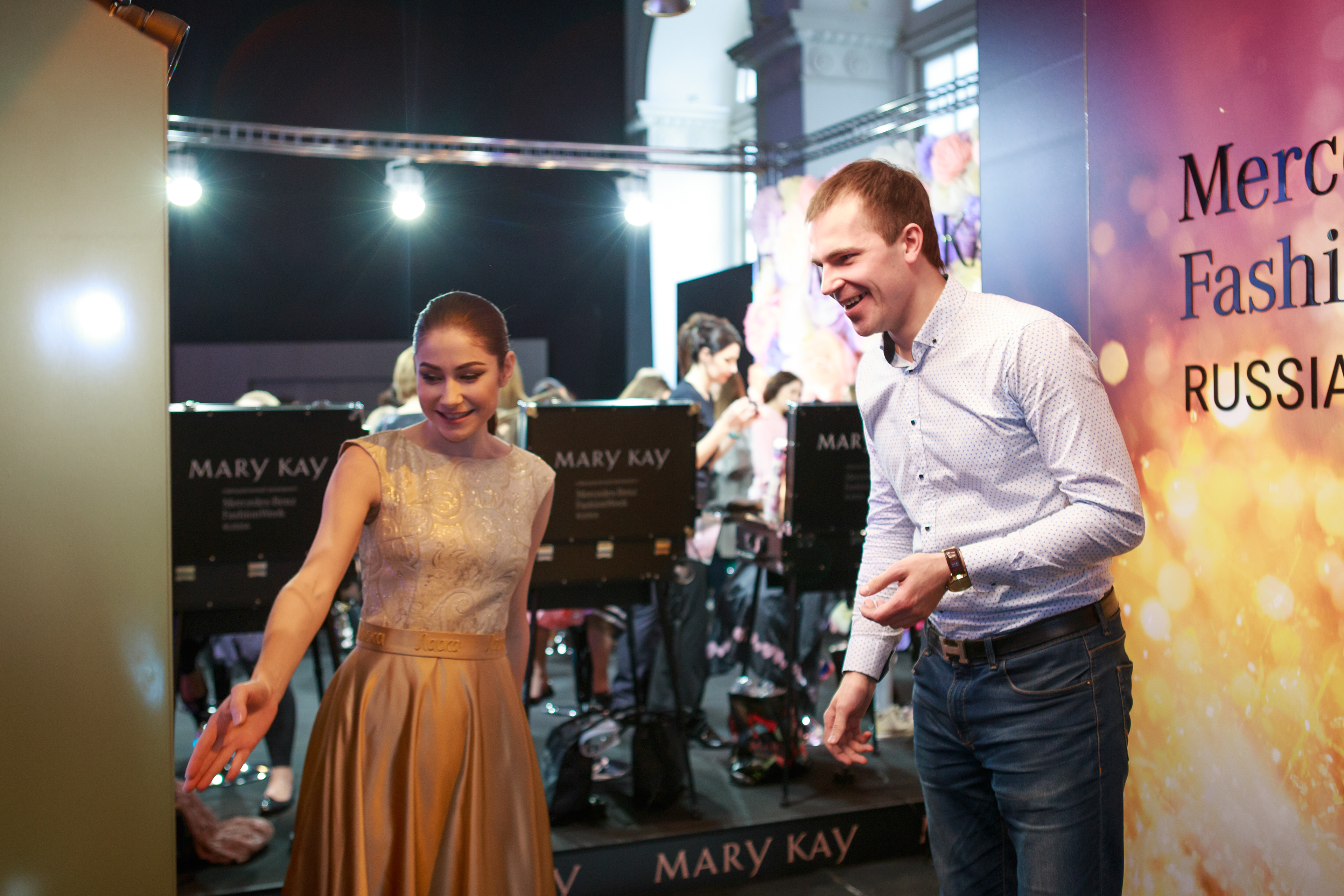 Project results
As a result, we made an entertaining, interactive activation for the brand at Mercedes-Benz Fashion Week, through which more than 1,000 people passed and more than 4,000 photos were processed.
It turned out to be an interesting experience with the FMCG brand, creating branded graphics and solving complex technical aspects in a short time.